Garmin Pay starts in Austria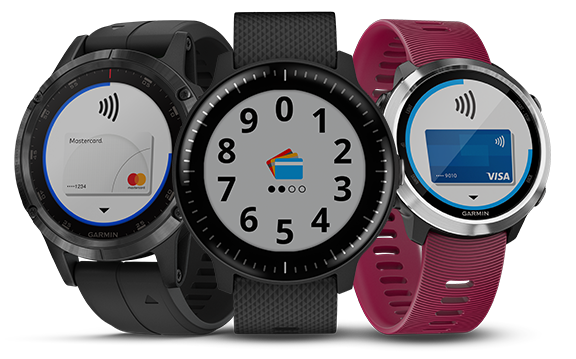 (Post picture: © 2018 Garmin)
The time has finally come: For the first time in Austria, you can use a wearable Cashless payments. More precisely via Garmin Pay. All the details in this article.
Garmin is now the first company in Austria to make cashless payments possible with supported wearables. The manufacturer teamed up with Erste Bank and Sparkassen. In order to be able to use the payment service, you need an s Mastercard at the aforementioned bank. From the beginning of 2019, Garmin Pay should also be able to be used with VISA. It is still not known whether it will be possible to process transactions via VIMpay. I already know how that works in this article documented. Garmin Pay, however, always remains free, regardless of what is billed.
These watches are compatible
In order to be able to use Garmin Pay at all, you must have a compatible watch from the manufacturer. Luckily, this includes a whole handful of models: The fenix 5 Plus, the vivoactive 3 and 3M and the forerunner 645 and 645M. You can even apply for a 2018 euro discount voucher from Erste Bank and Sparkassen until mid-December 100 if you sign up for one of the supported GarminProproducts or switch to one of these from an old one. Generous action.
This is how Garmin Pay works
I already described the exact functionality of Garmin Pay in the post linked above. Nevertheless, here's a quick run-through: If you have successfully deposited your card, you can pay at the next NFC terminal right away. The smartphone doesn't even have to be accessible via Bluetooth. However, every 24 hours or when the Garmin wearable is removed, a fixed PIN must be entered on the watch, which is intended for security.
Recommendations for you