>> Test the latest technology and much more: apply to us! <
Google Home Hub Introduced: The Answer to Amazon's Echo Show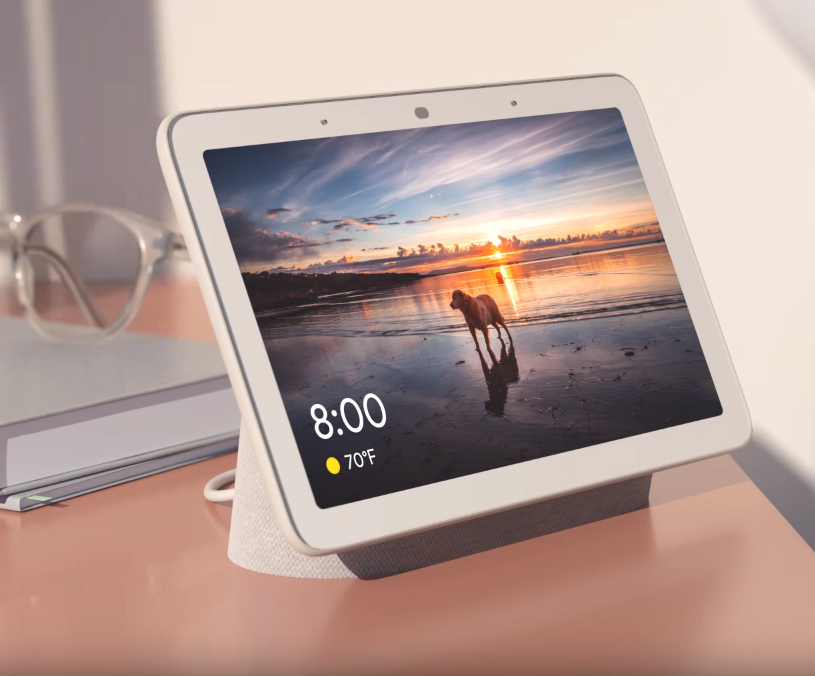 (Post picture: © 2018 Google)
The Google Home Hub was presented in New York as part of the "Made by Google" event. In addition to the small smart speaker from Google, there is now a variant with a display, the hub. It looks like a tablet with a speaker.
It was clear: After Amazon started the Echo Show, Google had to have one too Product here. The technology world has long speculated about an upcoming loudspeaker with a display. Tonight the secret was revealed and the Google Home Hub was officially presented. In contrast to the Amazon model, the Google Home Hub does not have a camera.
Google Home Hub: Google Assistant with display
Basically, the well-known Google Assistant runs in the Google Home Hub. This display can also show content on the display to match the output via the loudspeakers. If you ask about the weather, for example, you get a weather forecast on the Home Hub. The new speaker from Google can also display news and content from YouTube. In addition, the Google Home Hub can also be operated via the touchscreen. This is useful, for example, if you want to swipe between appointments in the Google Calendar.
When the Google Home Hub is not being used, it shows personal recordings from Google Photos in addition to the personal feed for the current day. These should update immediately when you take a new photo and synchronize it with Google Photos. Irrelevant images such as documents should be filtered out automatically.
Compatible with Philips Hue & Co.
As with the devices from Amazon, the hub can be used as a smart home center. Either you can switch your lights from Philips Hue procontrol it effortlessly. Either by voice or via the integrated touchscreen. Also practical: "Ambient EQ" automatically adjusts the brightness of the display to the ambient light.
Specifically, the Google Home Hub will cost $ 149 and will only be available in the US for the time being. It is unclear when and whether he will come to us in Europe this year. It will probably take a few more weeks to months. Buyers from the USA who pre-order now will receive six months of YouTube Premium for free.
Recommendations for you