Google Pixel 6/Pro: This is what the smartphone should look like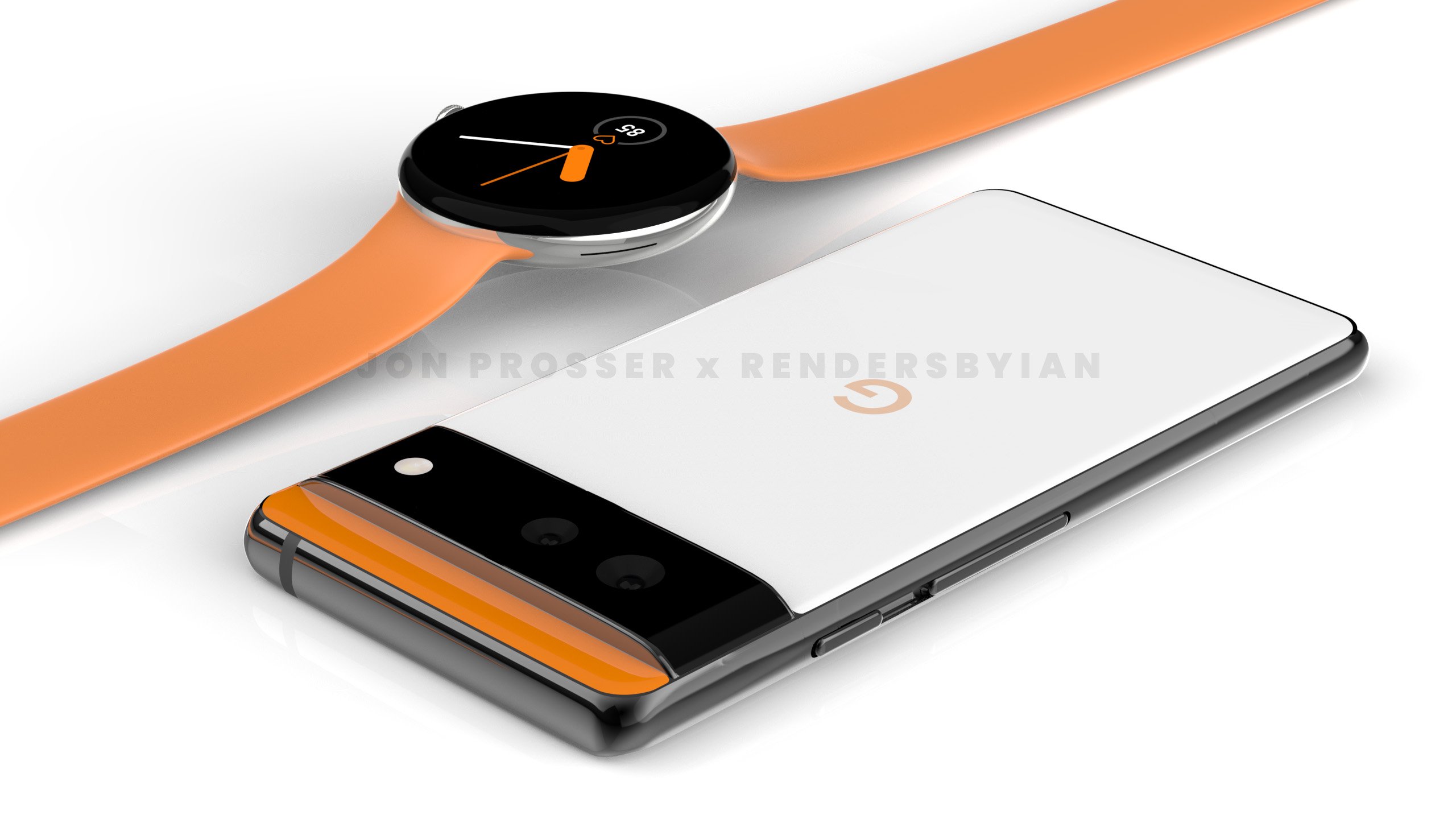 (Featured image: © 2021 Jon Prosser/ RendersbyIan)
The Pixel 6 is expected to hit the market in the fall, new leaks now point to a radically new design.
The US YouTuber "Jon Prosser" received high-resolution images from the new Google smartphone from a source close to Google have, from which the designer "renders by Ian" has now created render images. In these pictures is the Pixel 6, the successor to the Pixel 5 and a Pro-View version of the smartphone. While the Pixel 6 only has two cameras on the back, this gets Pro donated a third camera. The front cameras are now in the middle of the display and no longer in the upper left corner.
Pixel 6: Google goes "all-in"
Of course, the bright colors and the new camera design are striking. This looks like a mix between the Galaxy S10 and Mi 11 Ultra as it protrudes horizontally from the case. The fingerprint sensor will make its under-display debut, if the images are to be believed by Mag. Jon Prosser has not been correct in all of his "leaks" so far, but was able to prove accuracy again with Apple's iMac and AirTag. In addition, the images of Max Weinbach, a leaker from the Samsung area, approved. Also the Pixel Watch, which ProAccording to him, what he has published in the past is accurate.
There is little information about the technical information so far, according to one Report from 9to5Google the next pixel smartphones will appear with an in-house chip, which is currently under development in cooperation with Samsung under the code name "Whitechapel". The sensors also look bigger than the Pixel 5 / 4a with 5G. An exact date of the publication is not yet available. We are again assuming October 2021, this has been the tradition so far. In all likelihood, the Pixel Watch celebrate their debut, both devices will be back with Google's latest operating system, Android 12 delivered.
Recommendations for you