Google Pixel 7a: First pictures and technical data have appeared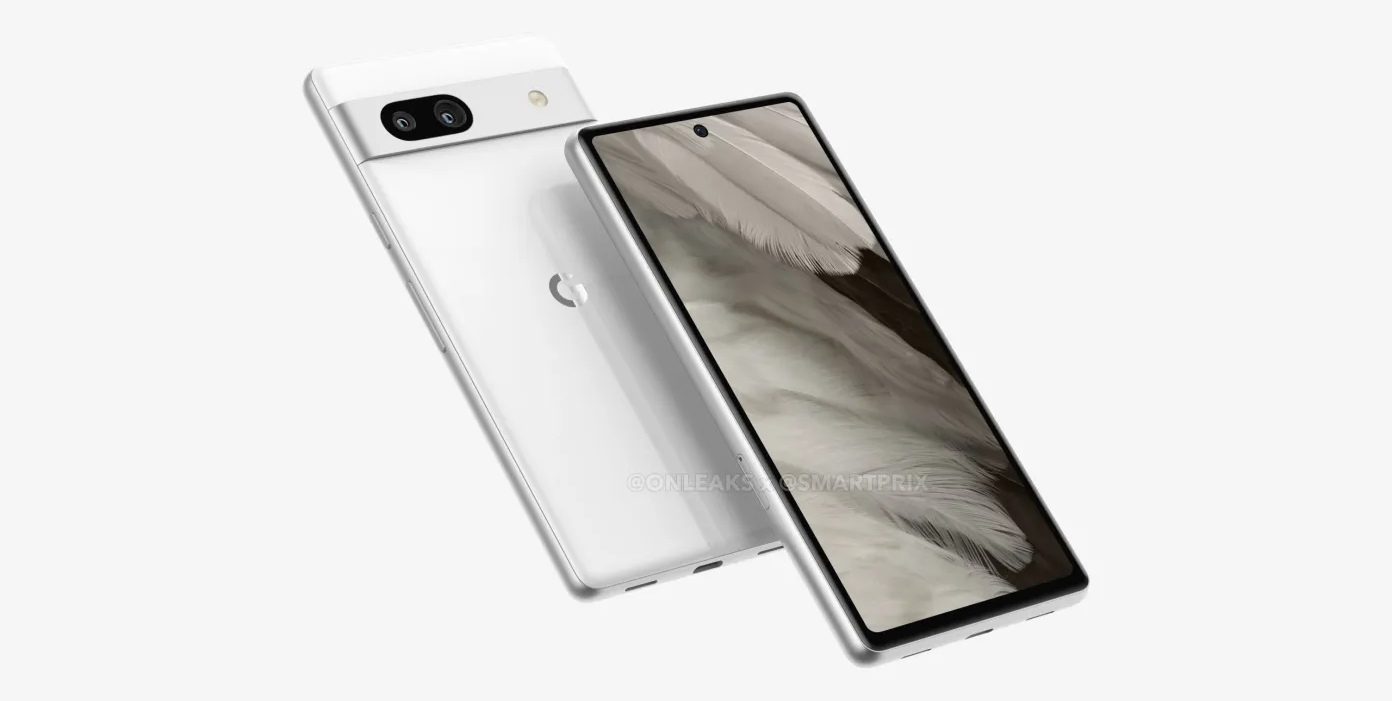 (Featured image: © 2022 OnLeaks/SmartPrix)
Google's cheap A-series smartphones have been extremely popular for a number of years now and are selling quite well. Especially the Pixel 4a and 4th 5G were a complete success and the 6a, which was released this year, did really well in most tests. Even if the launch of the upcoming Google Pixel 7a is probably still a long time coming, the first images and technical data of the mid-range smartphone have now appeared.
The always reliable leaker OnLeaks shared together SmartPrix the first leaks. The sources are quite trustworthy, so you can assume real leaks, but it can also be the case that one or the other detail is not true. We have summarized all the information about the upcoming mid-range smartphone in the following lines.
Design
Even at first glance, it is noticeable that the upcoming Google Pixel 7a will hardly differ from the Pixel 6a or Pixel 7. With dimensions of 152,4 millimeters in height and 72,9 millimeters in width, the mid-range smartphone should be nice and handy again. Purely in terms of dimensions, it shouldn't be quite as compact as the Pixel 4a, but compared to the Pixel 6a almost nothing should change in this regard. For comparison, the Pixel 6a measures 152,2 x 71,8 millimeters.
On the back of the leaked renders from OnLeaks we can see a centrally placed Google logo and the characteristic Google camera design. There should be room for two cameras and a flash in the camera bar. Whether the back should be made of glass or plastic is not known at the moment.
Google is said to have made almost no changes to the front compared to the predecessor. The Pixel 7a's display should also be interrupted by a small, centrally placed cut-out for the front camera, and the edges around the screen don't look too thin in the pictures.
Specifications of the Google Pixel 7a
Unfortunately, not much is known about the technical data at the moment. It is currently assumed that it should have an OLED display with FHD+ resolution and a smooth refresh rate of 90 Hertz. The 90 Hertz would definitely be a successful and necessary upgrade compared to the Pixel 6a.
Previous rumors have said that the Google Pixel 7a will come with a 3,5mm headphone jack, but there is no sign of it on the leaked renders from OnLeaks.
Unfortunately, there is also very little information about the cameras. The manufacturer should rely on a dual camera consisting of the IMX787 and the IMX712 sensor from Sony.
Recommendations for you