>> Test the latest technology and much more: apply to us! <
Google Pixel Watch: First pictures of the upcoming Smartwatch appeared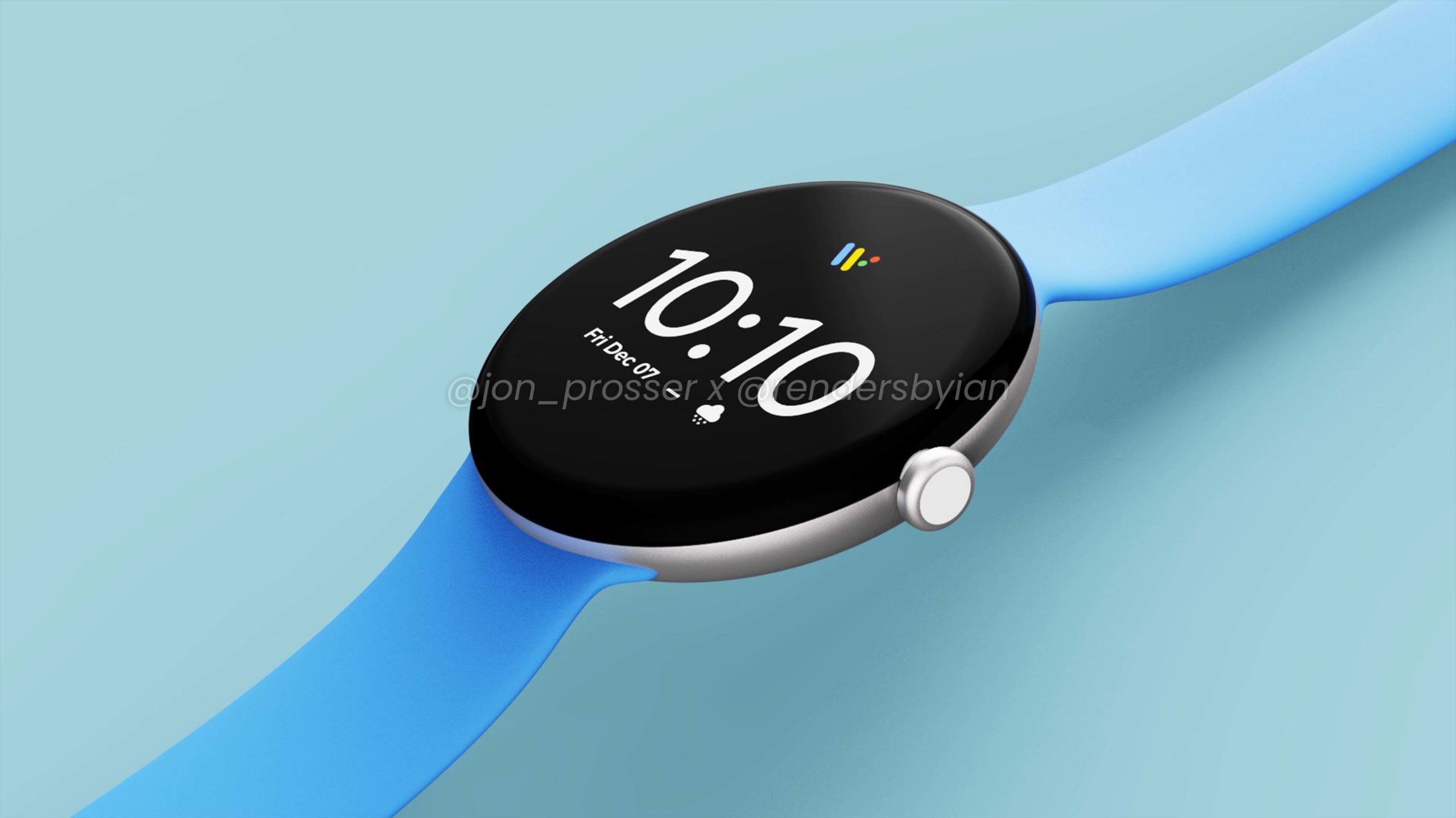 (Featured image: © 2021 Jon Prosser)
There have been rumors about a Google Pixel Watch for a long time. The smartwatch from Google has been expected for a long time, but there has never been any real evidence of its publication. Now the first images that have emerged show the new smartwatch in all its glory.
Leaker Jon Posser today has some pictures for the Google Pixel Watch (which is also under the code name "ROhan"Is known) veröffentlicht. In 2018 we had our own smartwatch from Google in the following year speculates. However, nothing came of this again, although in 2019 Google positions for a "Vice President of Hardware Engineering for Wearables" and a "Wearables Design Manager" has written out.
Google Pixel Watch: Now very likely after buying Fitbit
After Google established the manufacturer of fitness wearables Fitbit almost a year ago Bought a start of your own smartwatch now seems very likely. Together with the photos and renders that emerged today, a start is probably not that far away. However, Google has not yet mentioned a release date or the existence of the watch in general. Some experts in the technology scene are talking about a release of the Google Pixel Watch this year. It may even come to the upcoming Google I / O from May 18th to 20th or at the hardware event in September, where you can get the Google Pixel 5 has presented.
The smartwatch may already be using its own Proprocessor, as planned for the Google Pixel 6. Wear OS with all its functions is guaranteed to be used as the operating system and will probably also have special functions in conjunction with the pixel smartphones.
Recommendations for you