>> Test the latest technology and much more: apply to us! <
Google Pixel Watch introduced: Wear OS on the outside, Fitbit at heart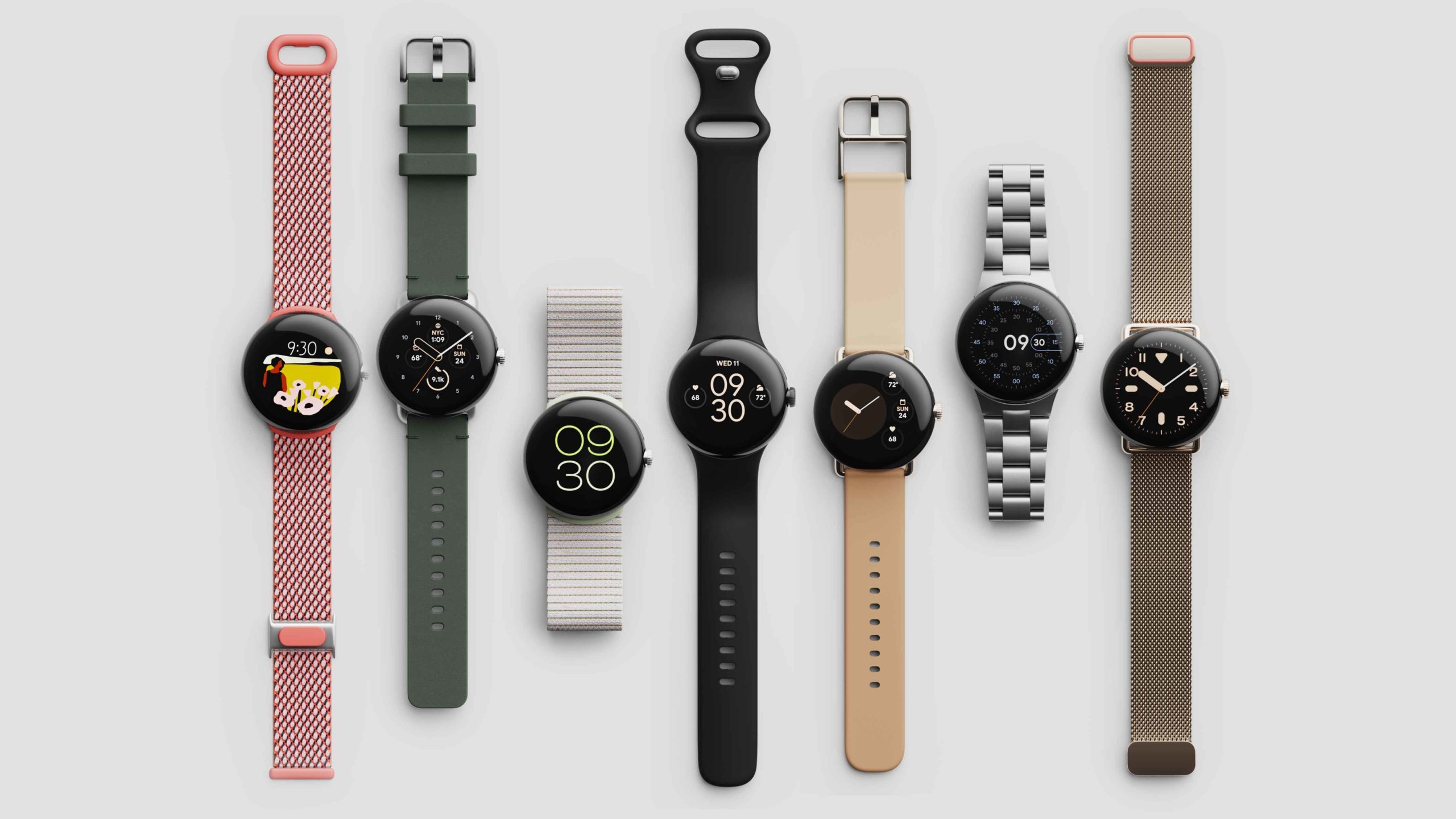 (Post picture: © 2022 Google)
Google's first smartwatch, the Pixel Watch, is official. The purchase of Fitbit some time ago is now being used. The in-house Wear OS is used as software and the package is rounded off with Fitbit fitness software.
For years the tech bubble speculates about an upcoming smartwatch from Google. Now it has finally made it onto the market – that was foreseeable after buying Fitbit. After seeing the clock back in April 2021 on pictures have seen, we now get to see the smartwatch in full. To boost sales, the Google Pixel Watch is currently available as a pre-order promotion with the purchase of one Pixel 7 or Pixel 7 Pro smartphones for free.
Google Pixel Watch combines Fitbit fitness and Wear OS
While Fitbit's fitness trackers are known not to run on Wear OS, the Google Pixel Watch does. Nevertheless, Fitbit is explicitly advertised, so when you buy it you get about six months of Fitbit Premium for free. The features of Fitbit are not only noticeable in the software, but also on the hardware side. Sensors are used that are already known from Fitbit trackers and should be further improved.
The new Pixel Watch with a diameter of 41 mm supports, among other things, the creation of an ECG, measurement of oxygen saturation, and tracking of activity and sleep. The plus point compared to Fitbit: The new watch supports numerous Wear apps on the watch, including Spotify, Google Maps, YouTube and more. Paying from the wrist is also on board with Google Pay, and Fitbit trackers are known to rely on Fitbit Pay, which is still rarely supported.
Another new feature is fall detection, which should automatically dial the emergency call in emergencies - but will only be available as a software update for the watch this winter. GPS and an LTE version are other useful functions. Technically, Google relies on an old Exynos 9110, 32 GB of internal memory, a weight of 36 grams, water resistance up to 5 ATM and a battery with a capacity of 294 mAh. According to Google, the watch with always-on display should last up to 20 hours without up to 24 hours.
Prices and availability
In the basic version with Bluetooth and GPS, the Google Pixel Watch costs 379 euros, as an LTE version + GPS 429 euros. With the latter, the smartphone can be left at home during activities because an eSIM can be used. The start of sales is like the new Pixel phones on October 13th. As mentioned above, in the combo deal you should get a Pixel 7 or Pixel 7 Pro strike, you can currently get the watch for free until October 17th.
Recommendations for you