>> Test the latest technology and much more: apply to us! <
Google Pixel Watch: More pictures released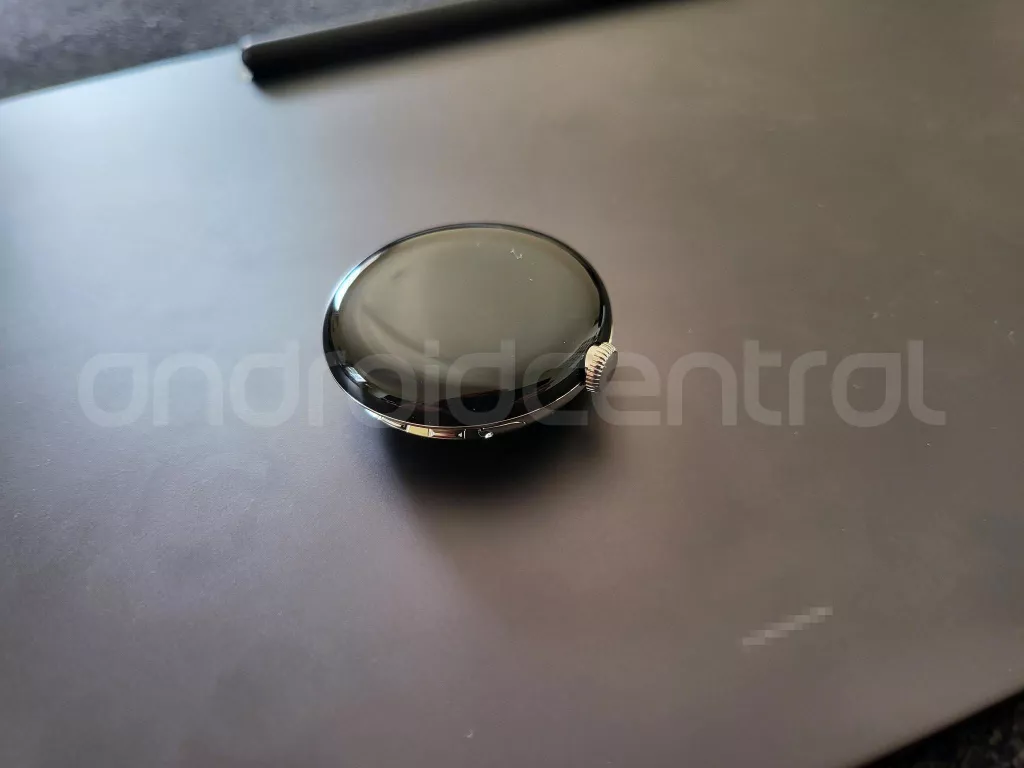 (Post picture: © 2022 Android Central)
A few days ago, the first images of the Google Pixel Watch appeared, but only of the case. Now there are also impressions of wearing it on the wrist.
At the beginning of the week dived first pictures from the Pixel Watch body. In fact, the clock on these looks the same as it did on the first renders from several months ago. So we are dealing with a round case that has a rotary wheel on the side for navigating through the operating system.
However, the straps were missing in the first report, although you can still see that the smartwatch only supports special straps. This is because these are from the Finder were not given at first. Now she received the source and published further impressions on wrist on Reddit.
Google Pixel Watch: Bands similar to the Fitbit Sense
In the pictures, the strap is black with a width of 20 millimeters, according to the source. The material is silicone. Immediately it should be noticed that it is the Fitbit sense looks similar. So it has several holes to adjust the size and two loops for attachment. Interestingly, the source notes that the band is quite a bit more comfortable than that of the Galaxy Watch. She also states that the digital crown would not prick the skin uncomfortably when the wrist was bent.
The Pixel Watch will most likely be at the forthcoming Google I/O revealed.
Recommendations for you