Google Podcasts: The web app is there, at least roughly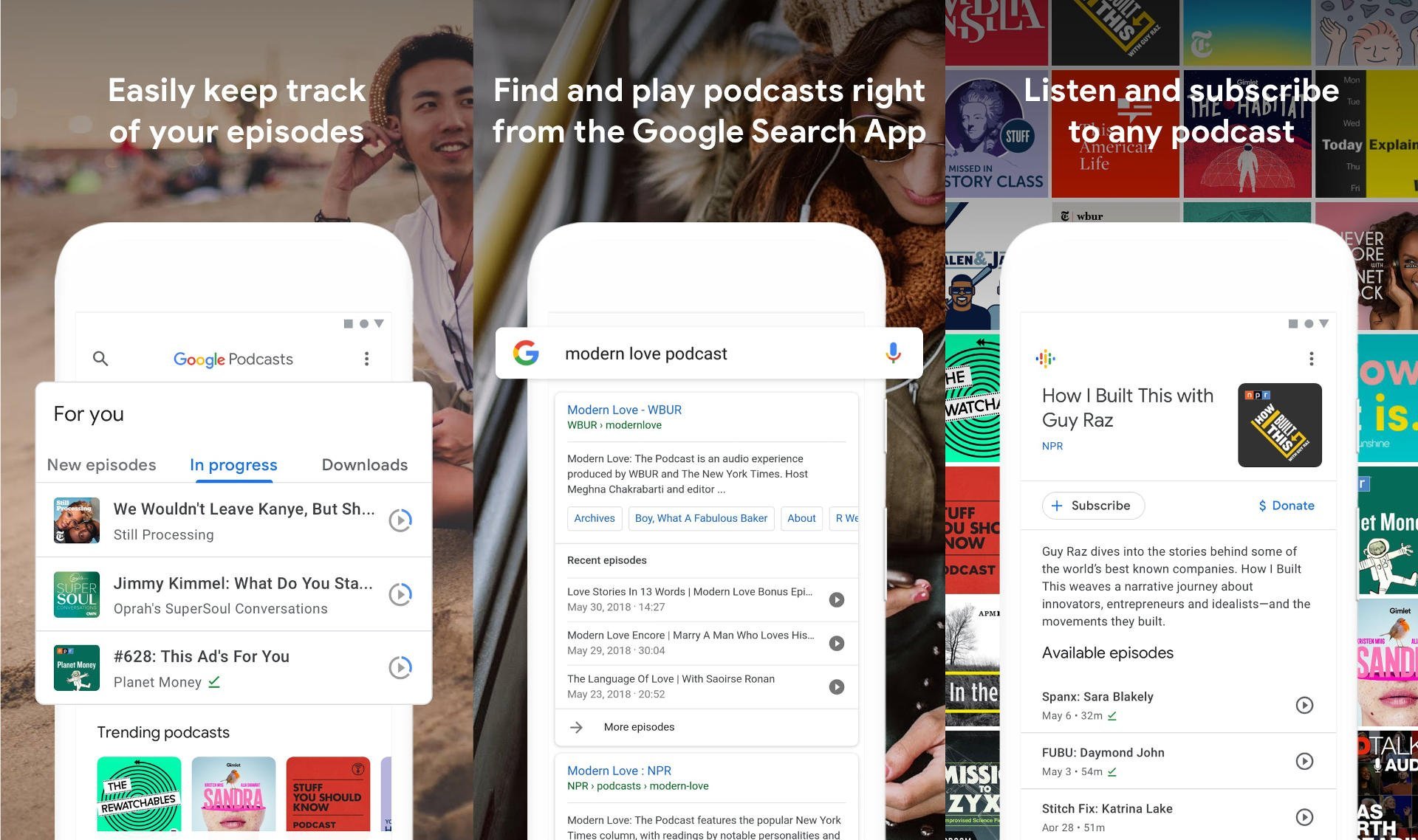 (Post picture: © 2018 Google)
Some time ago, Google released its own podcast app, namely Google Podcasts - For the time being, however, only for Android and iOS. Now the web app follows, at least halfway.
Until now there was no web player for Google Podcasts. There was just a simple interface that appeared when opening a shared link. Only the title of the podcast and the episode and a button that opens the podcast app are displayed there. So far there has not been anything more. However, a Twitter user has now found a way of calling up Google Podcasts via the web browser and using them to some extent.
Synchronization between all devices
Namely, he changed the host of the shareable link to podcasts.google.com. That brought him to the podcast's overview page, from where you can play the episodes of it. It is not possible to access other podcasts from there. This makes it clear that the web app is actually not finished and still needs a little affection from Google. What is already there, however, already looks very good, so I suspect that the official launch of the web version is not much ahead of us. What should definitely work very well is the synchronization between the individual devices.
Source: 9to5Google
Recommendations for you