>> Test the latest technology and much more: apply to us! <
Google presents the Google Home Mini and speakers with the Google Assistant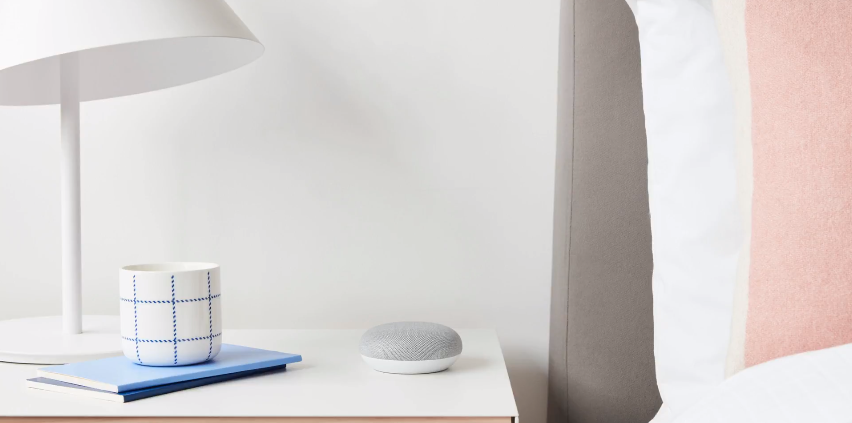 (Post picture: © 2017 Google / Screenshot)
As part of the annual Google event, the company had some new devices in its luggage again this evening. In addition to the Pixel Phone 2, there is now a smaller Google Home and the Google Home Max - a speaker with the Google Assistant.
Google presented some exciting innovations to thousands of viewers in the live stream and on site. The Google Assistant played a major role again this year. He comes in all new Proproducts and should work together perfectly. Alongside the Google Pixel phones, there were also two new Google HomeProproducts.
Google Home Mini: the little brother
In addition to the large Google Home, there is now also a smaller version: the Google Home Mini. This is slightly larger than an Echo Dot, but costs less. The Google Home Mini offers the same functions as its bigger brother. Features such as controlling your own smart home, Google Assistant and good sound are part of the basic equipment. In addition, four LEDs indicate whether the assistant has understood the user. In addition, you can wake him up by tapping the interface instead of "OK Google".
The Google Home Mini comes in three fabrics, including black and gray, for $ 49. It should also be available from us from the end of October - pre-order is now possible in the Google Store.
Google Home Max: The speaker with the Google Assistant for your home
In addition to the Home Mini, there is now also a speaker with Google Assistant. This should automatically recognize the ambient noise and the room layout through machine learning. With these findings, the Google Home Max should always offer the best possible sound – no matter what position. Setting up in a vertical and horizontal orientation is not Proproblem In addition to playing music via Bluetooth and Google Music, the speaker also supports services such as Spotify, in both the premium and free versions.
In addition, the Google Assistant is of course also used here and should offer some practical features. If you don't know the exact title of the song or the artist, all you have to do is hum the song or sing it. The Google Assistant sends this result to the cloud and finds the right song title - practical.
But everything has its price: the Google Home Max costs an impressive 399 dollars and will initially be available in the USA from December this year. The release in Germany and other countries should follow in the course of next year.
Recommendations for you