GTA 6 VI Mega Leak: First pictures, information and videos in the overview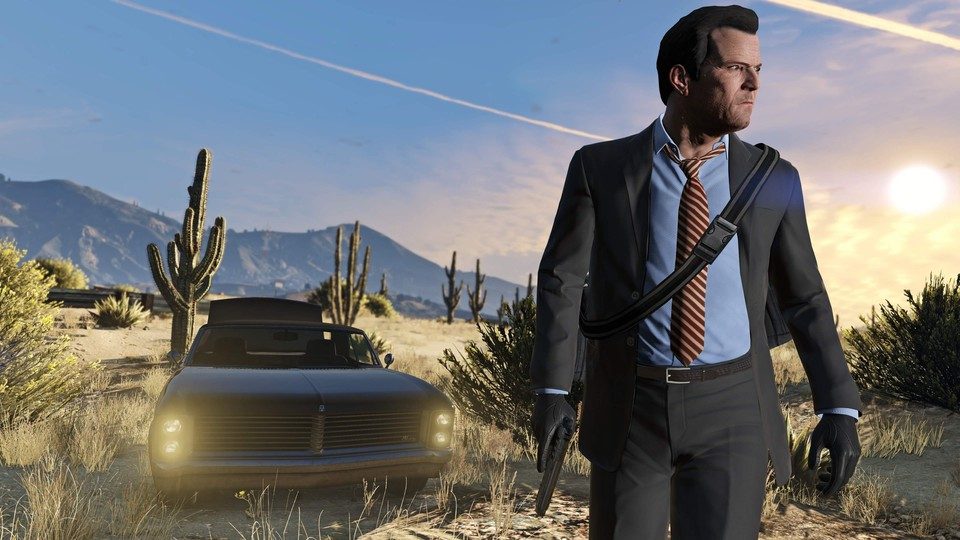 (Post image: © 2022 Rockstar Games)
The current GTA V was released in September 2013, and people have been waiting for the successor GTA VI or GTA 6 for years. A mega leak now shows the open world classic in over 90 videos. We have collected all leaks and initial information at a glance.
This leak is violent: In over 3 GB of video material and files, a user publishes first insights into the supposed GTA 6. In the unofficial GTA forum gtaforums.com the videos.rar file appeared. The hacker "teapotuberhacker", which claims to have something to do with the About Hack to have to do, is said to have captured the data from the Rockstar Games Slack channel. However, this claim is unconfirmed.
GTA 6: Female character playable for the first time
Thousands of articles, news and videos are currently circulating on the internet – whether on YouTube, Twitter, Reddit or other forums. The material also includes a scene in which a female character is played in GTA for the first time. In the clip, she attacks a fast food restaurant – a typical GTA situation. She then grabs a police car with a male character and flees. This scene is said to be from a previous GTA 6 build.
Update: The video in question is no longer available on YouTube due to a copyright infringement complaint. But we found another video showing the female character:
Gta 6 leaked lmao pic.twitter.com/zTPz4K2Po3

— Water (@WaterHexle) September 18, 2022
GTA VI gameplay in over 20 minutes
The Protagnisten duo of the female "Lucia" and a male character "Jason" is said to be from Brazil. Players should be able to slip into both characters in gameplay. What is striking: All the clips shown were recorded in debug mode and the text is not yet finished. So there are still a lot of placeholders to admire at the moment. In another Twitter post we also get an insight into the first NPC conversations:
gta 6 has even crazier NPC conversations pic.twitter.com/VxsCzMEEIk

— (@Who2Pitts) September 18, 2022
Would you like even more GTA 6? Here you can watch a full-length gameplay of almost 20 minutes:
GTA 6 takes place in palmy Vice City, Miami
The location in GTA IV will also change from the fictional Los Santos to Vice City in Miami. Remember: In 2002 the title "Grand Theft Auto: Vice City" already there. In the clips, the new location is confirmed by an inscription on a train car "Vice City" and an atmosphere of many palm trees.
Bloomberg reporter confirms authenticity
A reporter from Bloomberg, Jason Schreier, is said to have according to Twitter checked the authenticity of the leak. According to internal Rockstar Games sources, there is no doubt about the clips, which are intended to depict real gameplay from GTA VI.
Release date for GTA IV not before 2024
Rockstar Games, the developers behind GTA, have not released any information about the successor. Only the development of GTA 6 has been confirmed so far. A concrete release date, prices or other information are pending.
According to reports from insiders, it should take at least two years until a release. So before 2024 we won't see the game on the market like this. In addition, GTA 6 should be constantly expanded after the release in the form of new in-game extras, i.e. continue to develop even after the release.
More leaks expected
The hacker writes in the mentioned forum that he will publish further material in advance shortly. This should include source code, more pictures, information and even more videos.
We'll keep updating this article with new information.
Recommendations for you
There are currently no personal recommendations.