Hitradio Ö3 Podcast Award - nominate our TechnikCast!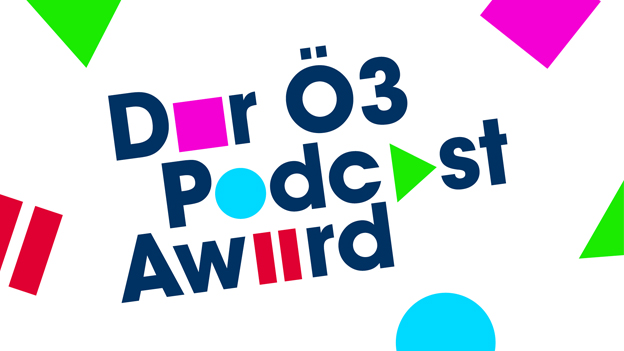 (Picture: © 2021 ORF / Hitradio Ö3)
The Austrian radio station Hitradio Ö3 selects as part of the Podcast Awards the best and most submitted podcasts, proproduced in Austria. We from TechnikNews started our new "TechnikCast" this year and need your support.
Article of January 12, 2021: With our TechnikCast, the new technology podcast from TechnikNews, we are now bringing the full load of technology to our ears. We know what is going on in the world of technology - here on our blog since February 2015. Hitradio Ö3 awards the best podcasts from Austria in February. A top 20 ranking results from all nominations, which is presented in the Ö3-Wecker in less than a month. So it would be a perfect chance to get our podcast off the ground and make our blog even better known. And for that we need your help!
Update on January 31.01st: The Hitradio Ö3 Podcast Award is entering its final spurt! You still have just under a week to vote for our podcast. Thank you for your support so far - we are counting on you! The closing date for entries is Friday, February 5th at 12:00.
Update on February 03.02rd: You can nominate us on Hitradio Ö3 today and tomorrow. Thank you very much for your active support over the past few days, we are really overwhelmed!
Update on February 04.02th: The deadline for submitting nominations ends in less than 24 hours. Still nominate spontaneously? Equal this way! We already say thank you for your great support!
Update on February 05.02th: The voting is over! We thank you for the amazing support & of course keep you up to date, whether we actually landed on the radio. The winners will be announced on February 10th in the Ö3 Wecker (05-09 in the morning).
Nominate our "TechnikCast" for the Hitradio Ö3 Podcast Award - this is how it works!
The TechnikCast also falls under the podcast category proproduced in Austria. More specifically, this one will proproduced by our team of young people with lots of fun and full of passion. You can now help us to achieve our goal of achieving a placement in the Austrian Podcast Award. If you are a convinced listener of our podcast, you can listen to our podcast auf dieser seite give a voice. Even if you are not from Austria, you can nominate our podcast.
>> Nominate TechnikCast here on the Ö3 homepage <
Simply enter our "TechnikCast" under Favorite Podcast. The whole team of TechnikNews thanks for your support. Hopefully we'll hear each other on the radio soon. And if you are new to our new podcast, please feel free to listen to our podcast here and then nominate us - of course only if you like it!
Our podcast appears weekly on Sunday. You can find all previous episodes here. and all podcast platforms to subscribe to our podcast here.. Do you have any suggestions, feedback or suggestions? We are happy to take these on ours Social Media Accounts, by email or on our Discord server opposite.
Recommendations for you