Honor Watch GS Pro and Honor Watch ES in hands-on at IFA 2020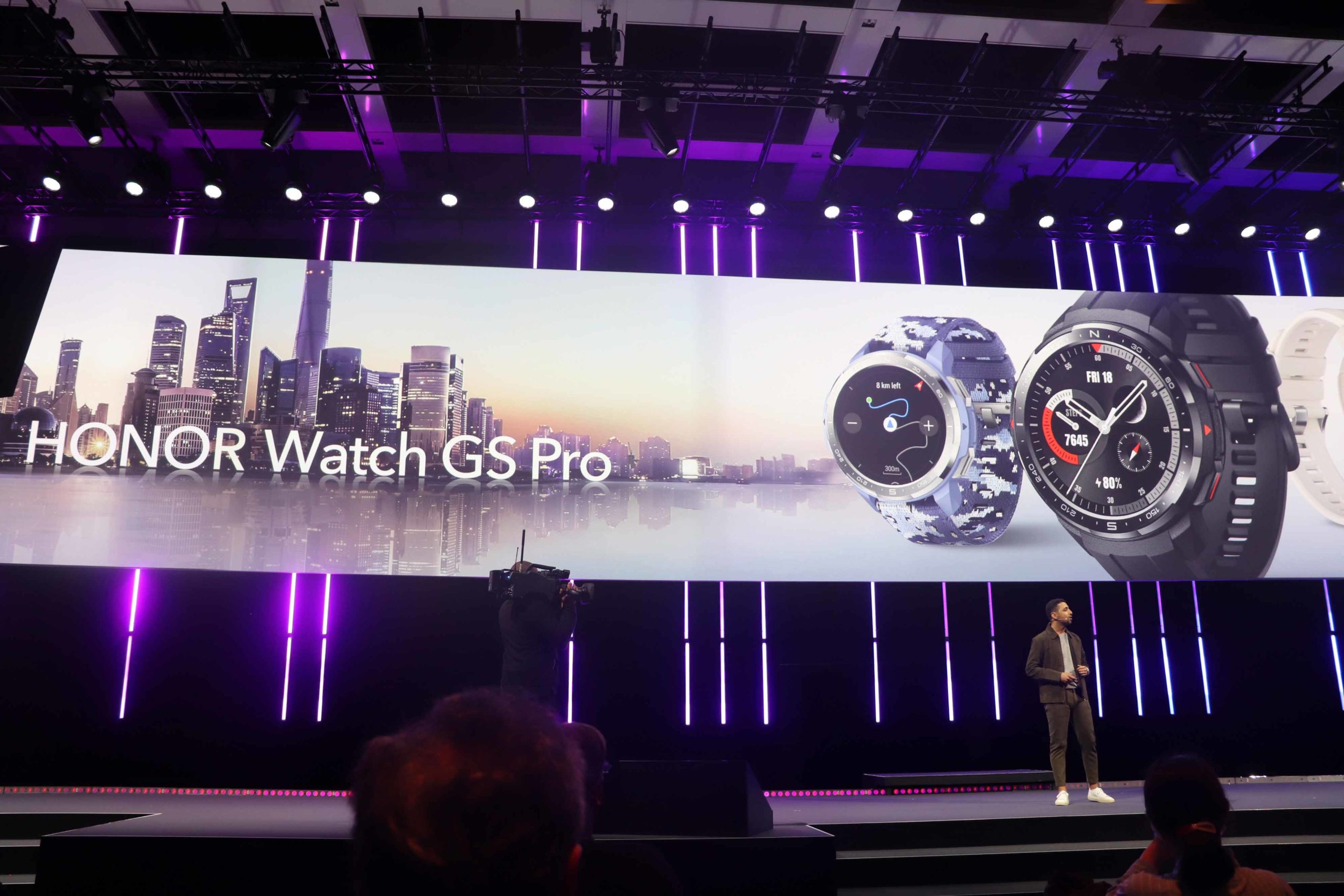 (Post picture: © 2020 © 2020 TechnikNews)
Today Honor officially presented the Honor Watch GS Pro and Honor Watch ES as part of their press conference at IFA 2020. The new watches are now also intended to serve professional athletes and stylish people. We have a first hands-on directly from the IFA in Berlin.
In addition to two smartwatches, Honor presented some new models of the Honor MagicBook today. On the one hand, the two watches are intended to serve those who prefer style and want a beautiful watch. And on the other hand, they should be able to compete against professional sports watches. So there is not one product, but two to be seen, which differ more than you think.
Honor Watch GS Pro
The Honor Watch GS Pro is really touted as a professional sports watch. It should be very robust and withstand extreme temperatures - perfect for hiking, skiing and other extreme sports. With over 100 trackable sport modes, there is something for everyone. Special fitness features such as an SpO2 sensor and pulse measurement in water complete the package.
Basically, the sports watch comes with a 1,39-inch AMOLED display, which, unlike the Honor Watch ES, has a round design. The battery under the hood should last up to 25 days - as long as you don't use GPS features. Then there are only 48 hours in the most accurate GPS mode and up to 100 hours in the GPS energy-saving mode. Of course, there is also quick charging - the watch should be full again in two hours.
Since the watch should be specially designed for outdoor freaks, there are special features. For example a "route back" feature for hikers who walk complicated routes and then may not know how to get back. Of course you could have your smartphone connected all the time to route yourself back, but the whole thing is not energy-saving. The new feature should be specially designed not to empty the battery too quickly.
In addition, the watch sends notifications during a hiking workout when the weather gets worse so that you can retreat. There is also a ski mode, compass and resistance to bad temperatures - waterproof anyway.
From September 7th, the Honor Watch GS Pro will be available in Germany at a price of 249,99 euros - here too, of course on Amazon. The colors are anthracite black, white brown and camouflage blue to choose from.
Honor Watch UK
The Honor Watch ES, on the other hand, is completely different and almost boring compared to it. In terms of design, it looks like the Apple Watch and costs a lot less. The AMOLED display is 1,64-inch, as well as almost 100 sport modes and SpO2 sensor together with a heart rate sensor. The latter can also easily measure the pulse while swimming - i.e. in the water.
The sleep measurement, which is available for the first time with the Honor Watch ES at Honor-Watches, is also brand new. There is also cycle tracking for women, a stress monitor and automatic workout recognition. In contrast to the sports watch, the battery only lasts for 10 days. The color variants here consist of Icelandic White, Meteorite Black and Coral Pink.
The Honor Watch ES will be launched on September 7th at a price of 99,99 euros together with the Honor Watch GS Pro. Likewise here in Germany and therefore also on Amazon. A pre-order on Amazon is not yet possible.
Recommendations for you