HP OMEN 15,6 ″ (2021): All details about the new gaming notebook [Exclusive]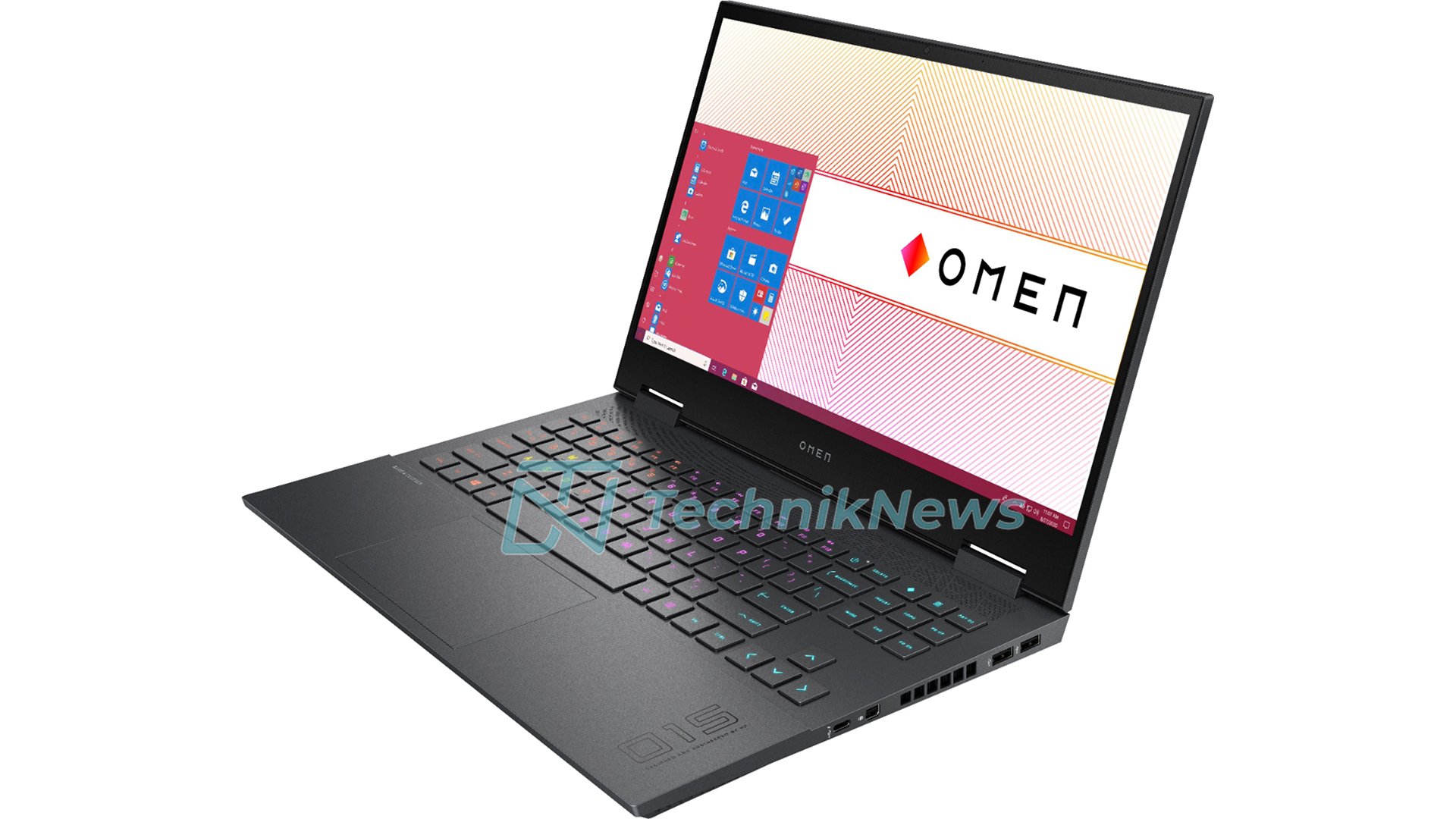 (Post picture: © 2021 TechnikNews)
With the HP Omen 15,6 ″ (2021), HP will be launching a new gaming notebook with, among other things, an RTX 3060 graphics card on the market in the near future. All information is available here in advance. 
In terms of screen, that gets ProThe result is a 15,6-inch LED display with a resolution of 1.920 x 1.080 pixels, i.e. Full HD, and is not touch-sensitive. A Bluetooth card and a WLAN card are also installed. The latter supports the WLAN 6 standard. Windows 10 Home will be preinstalled as software and there are dual speakers.
HP OMEN 15,6-inch (2021): specifications
As a notebook designed for gaming, HP naturally doesn't skimp on the equipment. Among other things, the new AMD Ryzen 7 5800H is installed in the OMEN Proprocessor. He wants to convince with eight cores and a base clock of 4,4 gigahertz. This is joined by the NVIDIA GeForce RTX 3060 as a graphics card, which has a lot of performance thanks to its 6 gigabytes of GDDR6 graphics memory.
The main memory used here is 16 GB of DDR4 RAM, which clocks at 3200MHz and is operated by 2x 8 GB in dual-channel. In terms of storage technology, the buyer will receive a 512 GB PCIe NVMe SSD as standard. The OMEN Tempest Cooling Technology, which works with three-way ventilation and five-way airflow, provides cooling.
HP OMEN 15,6 ″ 2021: Case & Battery
The housing is made of aluminum and has dimensions of 2.286 x 35.814 x 23.876 centimeters and weighs 2,4 kilograms. The keyboard is RGB-illuminated and this lighting can be adjusted by yourself. A lithium-ion battery with a capacity of 70,9 watt hours is used as the battery. It can be charged with up to 200W. This means that the battery is charged from 45 to 0% in 50 minutes. The HP OMEN Gaming Notebook has three USB 3.0 ports, a USB-C 3.0 port, an HDMI, a DisplayPort and a jack port. There is also an SD card reader.
Recommendations for you