Huawei Mate 40 Pro: All information about the top smartphone without Google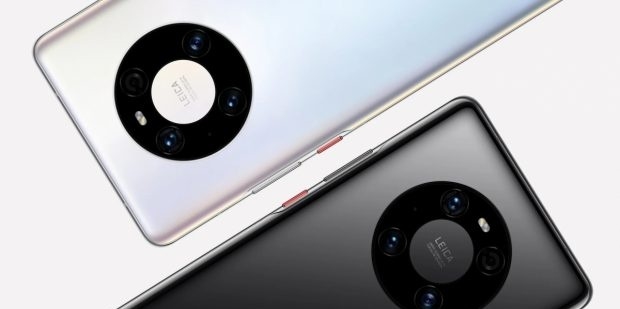 (Post picture: © 2020 Huawei)
Huawei officially presented the new Mate 40 series via live stream a week ago. Unfortunately only one is coming, the Huawei Mate 40 Pro, the total of four smartphones presented to us in Germany. We have all the details.
Of course, the Mate 40 is also coming Pro without Google services therefore. Instead, there are the so-called Huawei Mobile Services (HMS) and the in-house AppGallery, which is constantly being improved. Despite everything, some apps do not work or only work to a limited extent. Anyone who opts for the GoogleProIf you are interested in blematics in more detail, we recommend our detailed Review to the Huawei P40 Pro.
Huawei Mate 40 Pro: specs
The 6,76-inch OLED display has a resolution of 2.772 x 1.344 pixels and supports a smooth refresh rate of 90 Hertz. Similar to last year at Mate 30 Pro the panel is very strongly curved outwards on the left and right. One speaks here of a so-called waterfall display.
Under the hood is the new Kirin 9.000, which is manufactured using the 5 nanometer process. To the side are 8 GB RAM and expandable 256 GB flash memory. Huawei installs Android 10 as software with the new EMUI 11 user interface.
The battery has a capacity of 4.400 mAh and can be recharged with up to 66 watts. With wireless charging, even up to 50 watts are possible. Here Huawei is once again at the forefront. Reverse wireless charging is also on board.
As usual for the Mate series, the Mate 40 also supports Pro secure 3D facial recognition. Since face recognition is currently very difficult to use with a mask, the Mate 40 Pro also unlock with an in-display fingerprint sensor. One of the biggest criticisms of P40 series was definitely the mono speaker. On the Mate 40 Pro Huawei eliminates this point of criticism and finally installs stereo speakers again.
Finally, of course, we also have to look at the camera. Huawei has been playing here since the P20 Pro at the forefront and that also seems to be the case with the new Mate 40 Pro not to have changed. They install a total of 3 cameras, including a 50 megapixel (f/1.9) main camera, a new 20 megapixel (f/1.8) ultra wide angle camera and last but not least a 12 megapixel (f/3.4) 5x telephoto lens. Videos are possible in 4K with up to 60 FPS and 8K videos should also be possible via update soon. The front camera has a resolution of 13 megapixels (f/2.4) and sits in a small punch hole in the display.
Huawei Mate 40 Pro: Price & Availability
The Huawei Mate 40 Pro can be pre-ordered until November 9 in black and silver for 1.199 euros. All pre-orders receive the Huawei FreeBuds for free Pro also. The market launch will also take place on November 9th.
Recommendations for you