>> Test the latest technology and much more: apply to us! <
Huawei Mate X: The foldable smartphone fresh from MWC 2019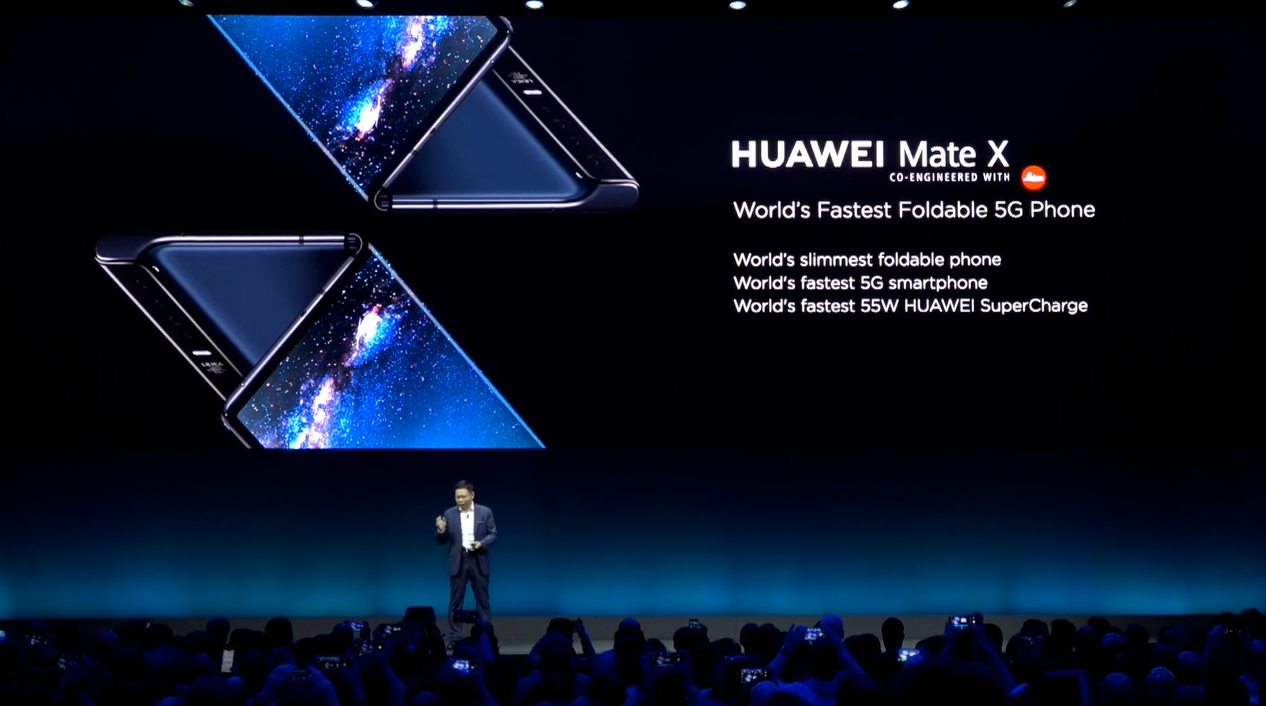 (Post picture: © 2019 TechnikNews/Screenshot)
Besides three new MateBooks Huawei has that too today already known Huawei Mate X presented. The foldable smartphone should improve the flaws of the Samsung Fold and trump it.
As was already known, Huawei presented its very own foldable smartphone today. With the Mate X you do it - at least at first glance - a lot better than that Samsung Fold. It's also a lot bigger. When closed, the Mate X has a display diagonal of 6,6 inches (19.5: 9 format, 2480 x 1148 pixels). The back is 6,4 inches (25: 9 format, 2480 x 892 pixels). When folded, the model is also only 11 mm thin. For less edge than with the Samsung variant, the display can also be opened forwards.
Huawei Mate X: The Specs
If you unfold the foldable smartphone, it is a full 8 inches. The display has a resolution of 2480 x 2200 pixels. The latest Kirin 980 chip is used inside. There is also 8 GB of RAM and 512 GB of internal storage. They also rely on the latest 5G cellular standard and support for dual SIM.
In addition, two batteries with a total capacity of 4450 mAh are installed, which can be quickly filled up using the 55W quick charger. This is how the Mate X 85 charges Procent in 30 minutes. In terms of camera, the same combination comes as in the Mate 20 Pro and P20 Pro used – again by Leica. The fingerprint sensor sits on the side.
The Mate X should come on the market in June 2019 and cost a proud 2299 euros. For comparison: Samsung's Galaxy Fold will cost $ 2000, but prices in euros are still pending. So the two models will cost pretty much the same. In terms of price, this is certainly not the future and we will try to lower the price, says the CEO himself.
Recommendations for you