Huawei MateBook X Pro (2020), MateBook 13/14 (2020) and MateBook D14 / D15 shown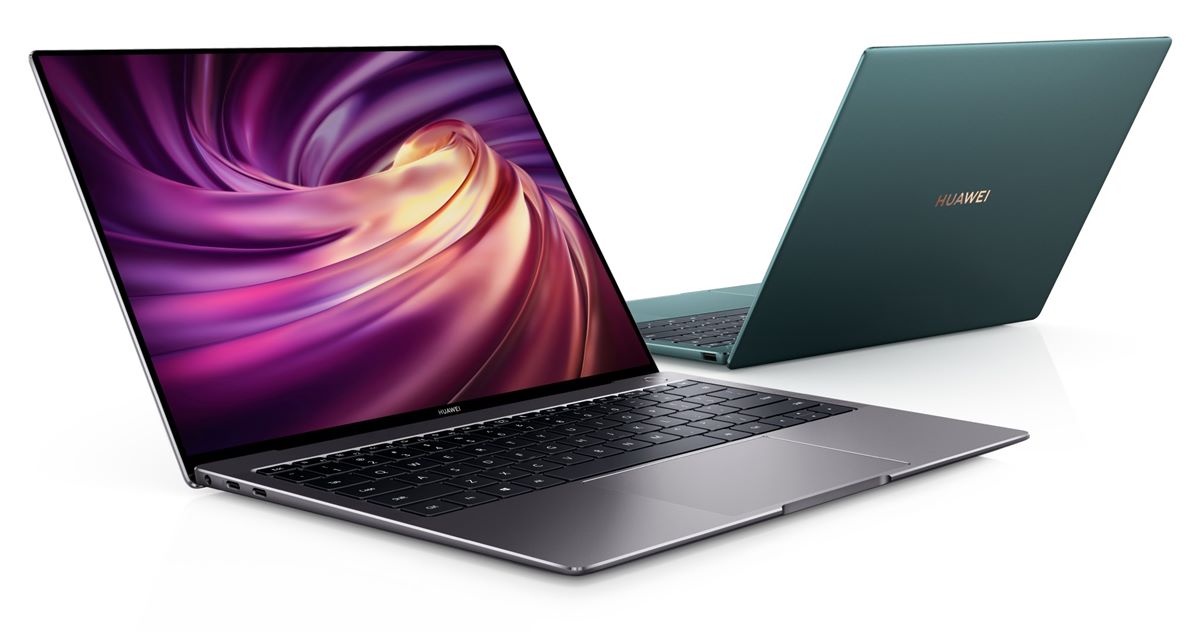 (Post picture: © 2020 Huawei)
Huawei today showed the new Huawei MateBook X Pro (2020) and new versions of the MateBook 13, MateBook 14, MateBook D14 and MateBook D15. The most changed here is the Pro model, which has some innovations.
As part of MWC 2020, Huawei has already given us that today Huawei Mate Xs and I baked the Huawei MatePad Pro shown. Finally, there were some revisions to the Huawei laptops to see. So let's start right away with the 2020 version of the Huawei MateBook X Pro. Since Microsoft has an exception with Huawei, all notebooks use Windows 10 as the operating system as usual.
Huawei MateBook X Pro (2020)
The Huawei MateBook X Pro is the premium device in Huawei laptops. The "FullView" display is 13,9 inches and comes with a screen-to-body ratio of 91 percent. The aspect ratio used here is 3: 2. The touchscreen is also capable of 10-point multi-touch. This year, the 10th generation of Intel processors is under the hood. Depending on your requirements, you can choose between an Intel Core i7-10510U or i5-10210U processor. We find 16 GB of RAM here, together with 512 GB or 1 TB M.2 SSDs. You can optionally choose the Nvidia GeForce MX250 (2 GB VRAM) as a dedicated graphics card.
According to the press release, another big innovation is the new Huawei Shark Fin Fans 2.0, which are supposed to provide a higher air output with larger slats. Huawei SuperCharge is also supported for the Huawei Mate 30 Pro, Mate 30, P30 Pro, Mate X, nova 5 and nova 5 Pro smartphones. Connectivity is provided by Bluetooth 5.0 and a WLAN module - there is no 5G or LTE version.
With Huawei Share, the exchange of files between Huawei laptops and Huawei smartphones should go very easily. However, this feature has generally been around for a long time. For example, the keyboard and mouse of the MateBook X can also be used to control the smartphone. The availability in Germany is indicated from April 2020. It starts at 1.499 euros (Intel Core i5, 16 GB RAM and 512 GB storage). If you want an Nvidia graphics card on top, you pay 200 euros more. The most expensive variant is available over the counter for 1.999 euros for an Intel Core i7, 16 GB RAM and 1 TB SSD.
Huawei MateBook 13 (2020) and MateBook 14 (2020)
On top of that there are four new notebooks. To clarify: the D models each come with an AMD processor.
The MateBook 13 and MateBook 14 have also missed the 2020 upgrade and are now also running with a tenth generation processor. The press release did not mention exactly which ones - but definitely weaker models than in the MateBook X Pro.
As the name suggests, the MateBook 13 comes with 13 inches and the second model with 14 inches. Both displays have a resolution of 2160 x 1440 pixels. You can choose between 8 or 16 GB of RAM, depending on the configuration. Here, too, there is again the possibility of an optional Geforce MX250 graphics card and an M.2 SSD. More details about the configurations, prices and availability have not yet been announced.
Huawei MateBook D14 and MateBook D15 presented
With the Huawei MateBook D14 and MateBook D15, two new notebooks with AMD processors are presented. The two do not differ in their internal equipment, but only in their size: 14 or 15 inch display. The processor used is the AMD Ryzen 5 3500U, together with 8 GB of RAM and 256/512 internal PCIe SSD storage. Alternatively, you can also choose between the model with an additional 1 TB HDD. The familiar fingerprint sensor in the power button is also available here in the cheapest models.
In terms of connectivity, there are 1x USB-C, 1x HDMI, 2x USB-A + 1 additional USB-A port on the MateBook D15 and a 3,5mm headphone jack. The battery of the MateBook D14 is 56 Wh, that of the MateBook D15 is 42 Wh.
The Huawei MateBook D14 and MateBook D15 are now available for pre-order. The 14-inch version costs 699 euros to start with and the MateBook D15 649 euros. If you pre-order right away, you will receive the Huawei FreeBuds 3, currently valued at just under 140 euros, free of charge.
Recommendations for you