Huawei MateBook X Pro is here: The Ultrabook with fingerprint sensor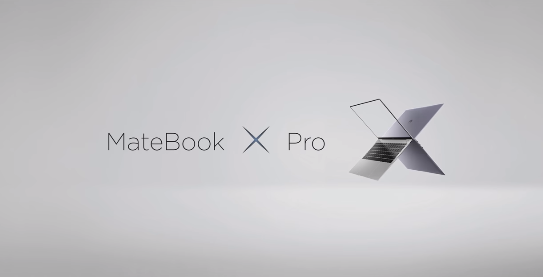 (Post picture: © 2018 TechnikNews/Screenshot)
As the successor to the Matebook X, Huawei presented a new ultrabook today at the start of the MWC 2018 in Barcelona. The thin and light MateBook X Pro is characterized by some exciting features. For example, a hidden webcam and a fingerprint sensor are installed.
Huawei follows with the MateBook X Pro the current smartphone trend towards thin display edges. This is immediately noticeable when looking at the new ultrabook - there are easily thick corners here, as in notebooks. The FullView display with its diagonal of 13,9 inches should be 91 Proconsist of a display – you won't find that anywhere. The new MateBook can also be operated with a finger or a stylus thanks to the touchscreen – just like Microsoft's Surface. It weighs 1,33 kilograms and is also very thin at 14,6 mm.
MateBook X Pro: That's under the hood
In addition to the huge display with a resolution of 3.000 x 2.000 pixels, the latest IntelPro8th generation processor. In the most powerful and also most expensive configuration, this is an Intel Core i7-8550U. A GeForce MX150 is used as the graphics unit, together with 16 GB of RAM. The battery with a capacity of 57,4 Wh should last up to 15 hours when surfing the Internet - sounds promising. As with Huawei's smartphones, fast charging is used here. Using the USB-PD and the pocket charger, the notebook's battery is charged within 30 minutes for a further 6 hours of battery life.
Hidden webcam and fingerprint sensor on board
A surprise is the 1 megapixel webcam in the MateBook X Pro. It is only expanded when you press the F6 key, as an alternative to the classic masking of the webcam. A fingerprint sensor is hidden under the power button, which can unlock the ultrabook in a flash. On the outside there are four Dolby Atmos speakers for the right sound. Furthermore, the MateBook X Pro 2 USB-C ports (Thunderbolt 3), a USB port and a jack socket.
The release of the MateBook X Pro is scheduled for the second quarter of 2018. The Ultrabook will then be available from the beginning of June at prices ranging from 1499 to 1899 euros, with the most powerful equipment. The color is based on the classic Mystic Silver.
Recommendations for you