>> Test the latest technology and much more: apply to us! <
Huawei P50 Pro: First official renders show new Leica quad camera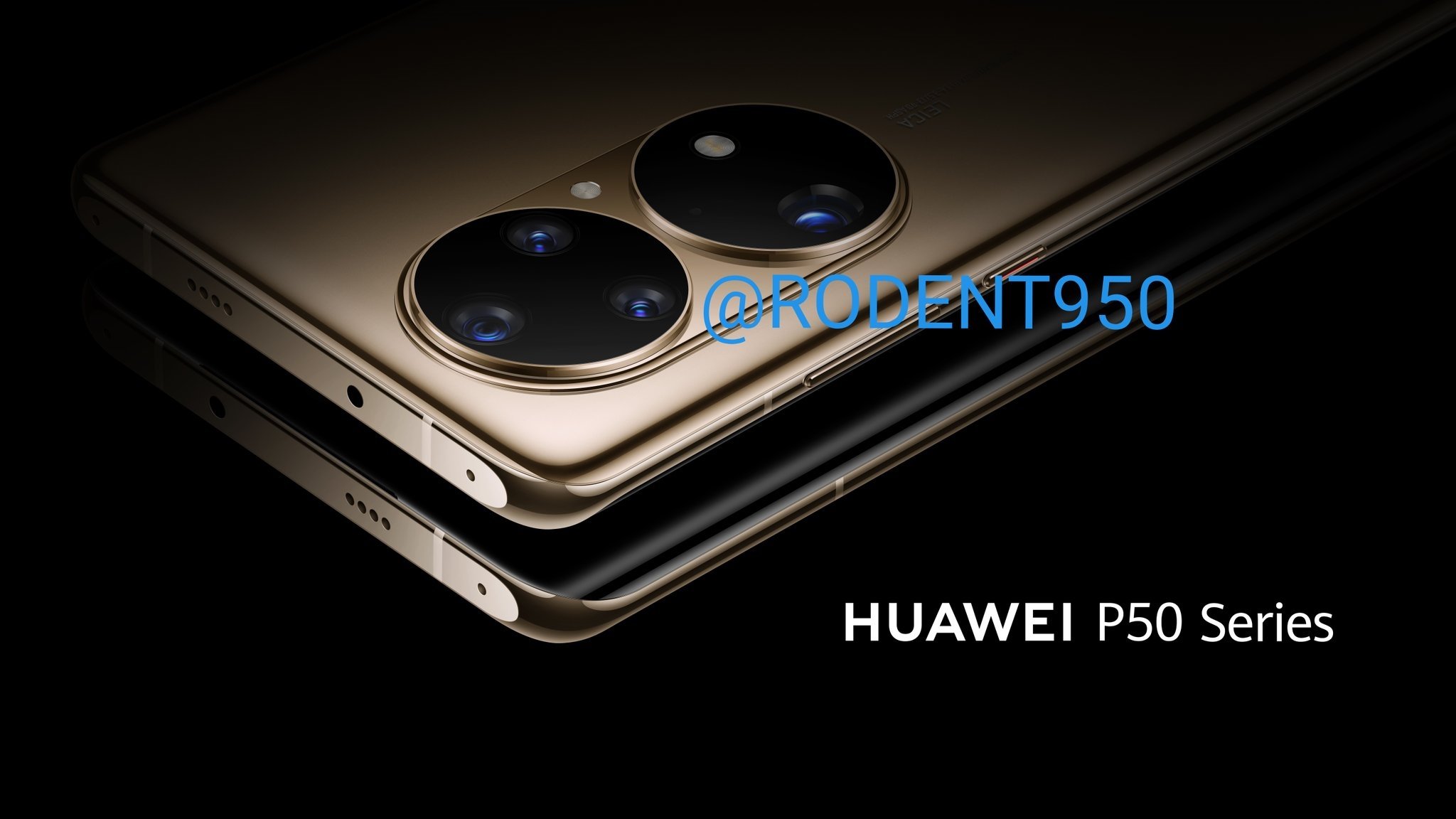 (Post picture: © 2021 RODENT950)
For a long time it was unclear when Huawei would introduce the new P50 series. Now almost everyone agrees that the time will probably finally come in June. In this article we look at the first official renders of the Huawei P50 Pro
In the pictures below it is Pro-model of the upcoming P50 series. The first thing that catches your eye is of course the huge oval camera hill, divided into two black circles. There is space for a total of four cameras, for which there is no confirmed information yet, but there are some rumors. That's how it should be in the P50 Pro a new 50 megapixel main camera with an enormous sensor size of 1/1.18 inch is used, which is said to come with the in-house RYYB technology. This enables the sensor to absorb even more light, which is a great advantage, especially in low light.
Furthermore, there should be a new ultra-wide-angle camera, which according to current information could have a resolution of 64 megapixels. When it comes to zoom, the Huawei P50 should Pro even a step backwards compared to its predecessor. Here objects with only 3.5 times (90 mm) can be optically enlarged. As usual, the Leica lettering can be seen below the camera and the following is written here: "13-90ASPH". These are the focal lengths, i.e. 13 mm for the ultra wide-angle camera and 90 mm for the telephoto lens.
Apart from the camera, the new golden color is also immediately noticeable, which looks a little different from its predecessor. Unfortunately, it is still unclear at this point in time whether it will be matt or glossy.
The front is also interesting, which appears in the first picture thanks to the reflection. As a result, Huawei should probably go back to a classic edge design and not a quad-edge design like the predecessor. Also, both the top and bottom of the frame are similar to the P30 Pro, flattened.
Source: RODENT950
Recommendations for you