>> Test the latest technology and much more: apply to us! <
Hyundai IONIQ 5: Variant with a range of over 500 kilometers now available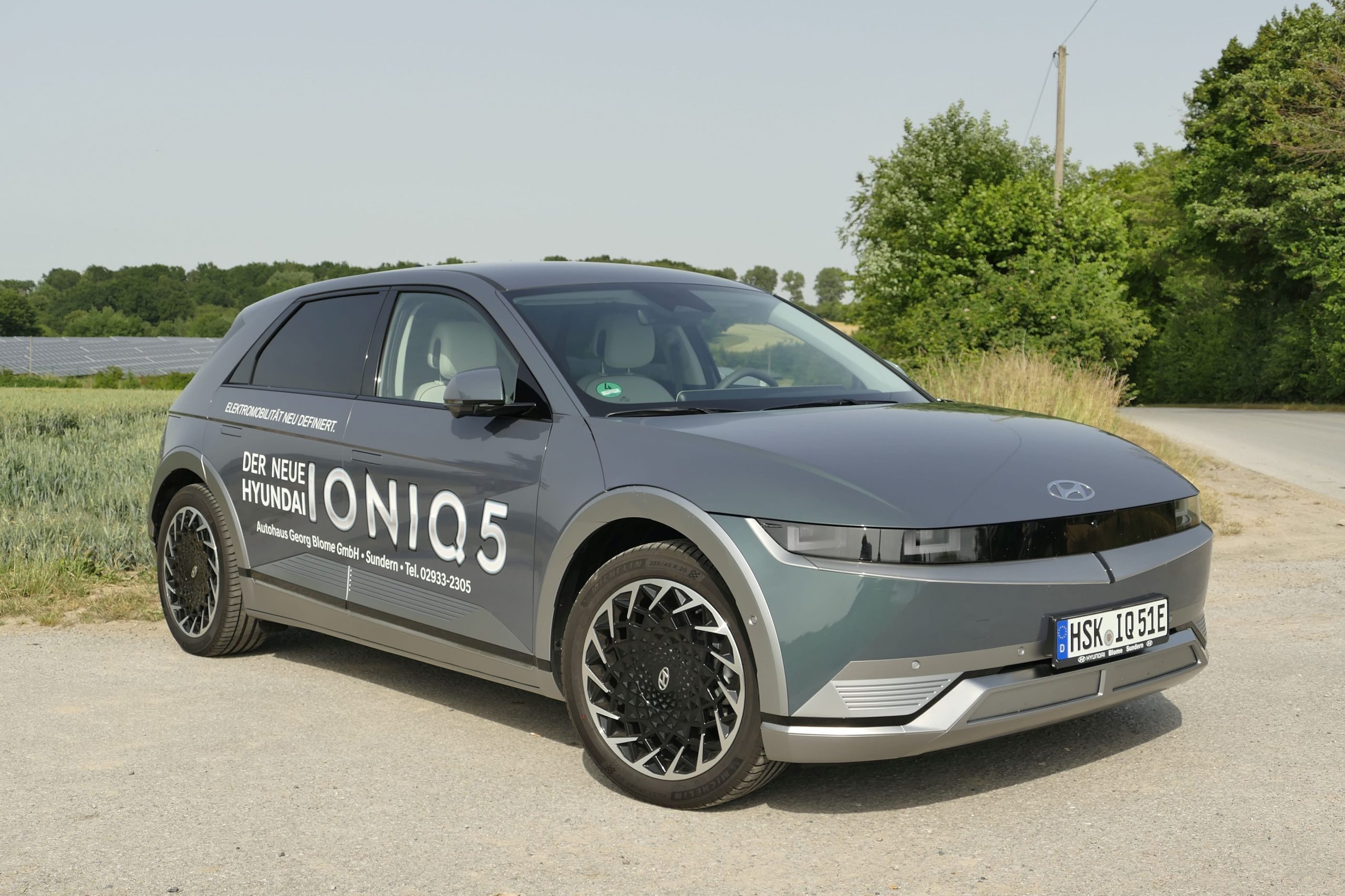 (Featured image: © 2022 Alexander Karwig for TechnikNews)
Only recently we were able to test the Hyundai IONIQ 5 for you. Now this car is available in a new configuration, in which the range is more than 500 kilometers for the first time.
As a reminder: The Hyundai IONIQ 5 that my colleague Dominik made for you could drive, has a WLTP range of 451 kilometers. With the 20-inch tires, it covered around 400 kilometers in everyday traffic. With another variant, the WLTP range is at least 481 kilometers, i.e. 30 kilometers more. Overall, the Hyundai is pretty well average with these values.
If that's not enough for you, there is now a version with a larger battery. This should increase the range to 507 kilometers.
Hyundai IONIQ 5 with more range: Details
The larger battery now holds 77,4 kilowatt hours, previously it was 72,6 kilowatt hours. The improved range is available with rear-wheel drive with 229 hp (168 kW) or with all-wheel drive and the TECHNIQ package with 325 hp (239 kW). The manufacturer charges 47.900 euros for the configuration with rear-wheel drive, and 59.200 euros for the variant with all-wheel drive. The charging time should not change compared to the model with the 72,6 kilowatt-hour battery, since the car now charges faster, but the amount of energy required is greater.
The basic model with a 58 kilowatt hour battery remained technically unchanged. Only the list price went up, Hyundai now wants to see 43.900 euros for this.
Recommendations for you