IFA 2017: With these Products came Asus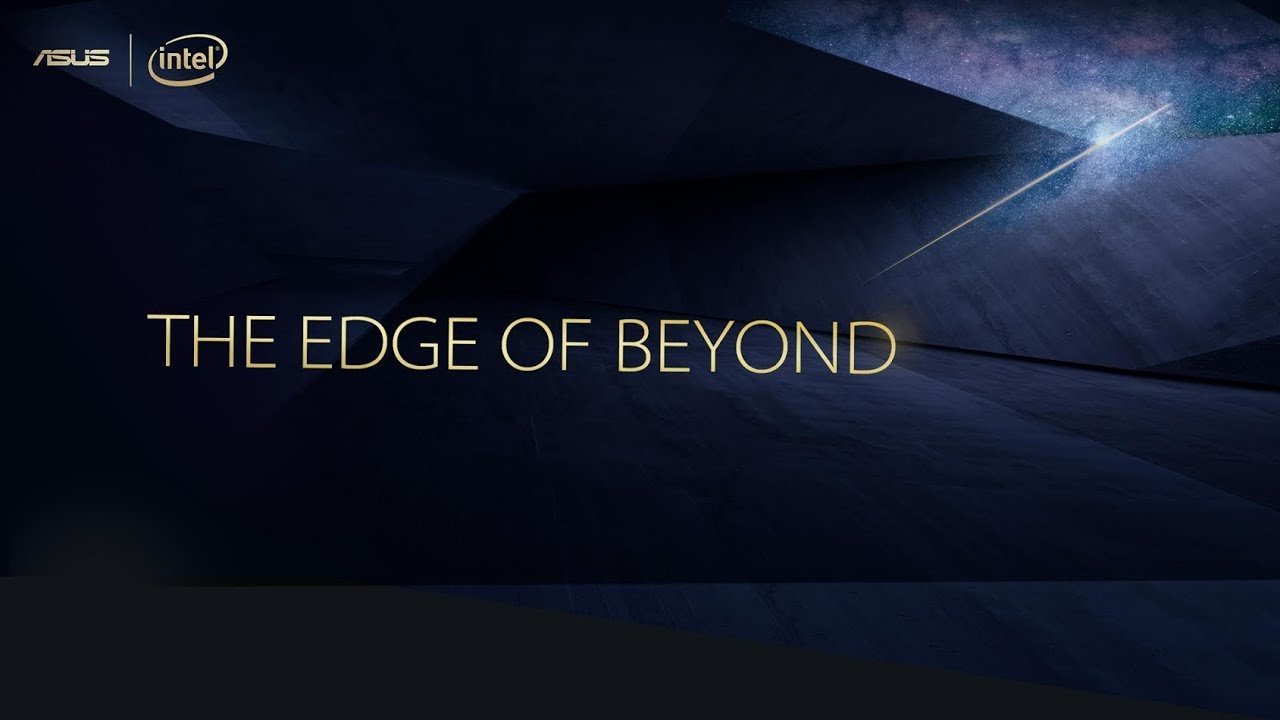 (Post picture: © 2017 Asus)
Asus had a fairly large booth at the IFA this year. That was also badly needed, because the company came up with a lot of new ones Products. Among them were of course fresh Zenbooks and even two new monitors. Here is a summary.
Mixed reality headset
This topic is pretty much in vogue at IFA this year. That's why Asus, as a computer company, has also developed and brought such a headset with them. But what is mixed reality anyway? Mixed Reality is basically virtual reality, except that all the necessary things are integrated in the glasses and you don't need additional sensors, such as with the HTC Vive. You also need a PC that is not as powerful as for headsets like the Oculus. Asus was particularly proud of the headset's design and its low weight of just 400 grams. The glasses can display both AR and VR content. For the position tracking of the controllers, for example, two cameras were installed at the front.
A release or an exact name for the glasses is apparently not yet known. What is known is the price. With an RRP of € 450, this is comparatively cheap.
Asus Zenbook 13
The compact Zenbook 13 was one of the biggest highlights at Asus' IFA booth. As the name of the device suggests, it has a 13-inch touchscreen. This can only be opened normally wide, so the Zenbook 13 is not a 2 in 1 covertible. This resolves in fabulous 4K. The case weighs only 1,12kg and is only 13,9mm thick. Nevertheless, a fully-fledged, dedicated graphics card from nVidia was installed, with which the MX150. as Proprocessor is an 7th generation Intel i8 with 16GB RAM. 1TB of internal storage is available.
Nothing is currently known about a price or a date for the release.
The convertibles
Asus Zenbook Flip 14"
The Flip 14 is another 2 in 1 convertible from Asus. It has a 14-inch Full HD touchscreen and is also only 13,9mm thick. The display can be opened at any angle up to 360 degrees. as ProThe i7 from Intel from the 8th generation with 16GB RAM and an MX150 was also installed here. Instead of 1TB, you only get 14GB of internal storage in the Flip 512. Asus specifies a maximum battery life of 13 hours. With Windows Hello you can also unlock your Flip 14 with a fingerprint. Two USB A, HDMI, jack, microSD and USB C connections were installed. The convertible's speakers were developed in cooperation with Harman Kardon.
The Asus Zenbook Flip 14 will be launched at an MSRP of € 799. That is a comparatively cheap price. An exact date for the release is not yet known here either.
Asus Zenbook Flip 15"
Like the Flip 15, the Flip 14 is a 2-in-1 convertible with a 360-degree touchscreen. But here it is 15,6 inches and has a resolution of 4K. Apart from a few things, this model offers the same features as the Flip 14. With the Flip 15, for example, we have the option of using a 2TB HDD. In addition, only USB C ports were installed here, which is why you can't avoid adapters.
The Asus Zenbook Flip 15 will go on sale at an MSRP of € 899. Asus has not yet announced a release date here either.
Asus Zenbook Flip S
This convertible is basically already available in stores; Asus has only given it a small upgrade for the IFA. As mentioned, it is still a 2-in-1 convertible. The touchscreen is again 13,3 inches and the resolution has been increased to 4K. In addition, a fingerprint sensor was installed again. The case is only 11mm thick, which means that the entire convertible weighs only 1,1kg. What is new is that you can now buy the Flip S with an i7 from Intel. It is supported by 8GB of RAM and recently 1TB of internal storage.
There is still no information on the price or release of the Asus Zenbook Flip S.
Asus Vivo Book Flip 14
This device should be intended by Asus as an entry-level device. It is a 2 in 1 convertible with a 14 inch full HD touchscreen. The IFA has not yet released any information about the specs. Because it is supposed to be an entry-level device, it can be assumed that Asus has one Proprocessor of the m series from Intel.
The RRP that Asus calls for the Vivobook Flip 14 is € 400. As with the other devices that the company has presented, no release date is known yet.
Asus Designo Curve MX38VC and Designo Curve MX32VQ
As mentioned above, Asus finally took two monitors to the electronics fair in Berlin. On the one hand we have the Designo Curve MX38VC. This is a monitor in 21: 9 format. Its 37,5-inch display has a QHD + resolution. The Designo Curve MX32VQ is a monitor in the usual 16: 9 format. Its display resolves in WQHD. Both monitors only have very thin display bezels and speakers, which were developed together in a partnership with Harman Kardon.
Unfortunately, Asus was also skimpy here when it comes to information on prices or a release.
Recommendations for you