IFA 2018: These were your and our highlights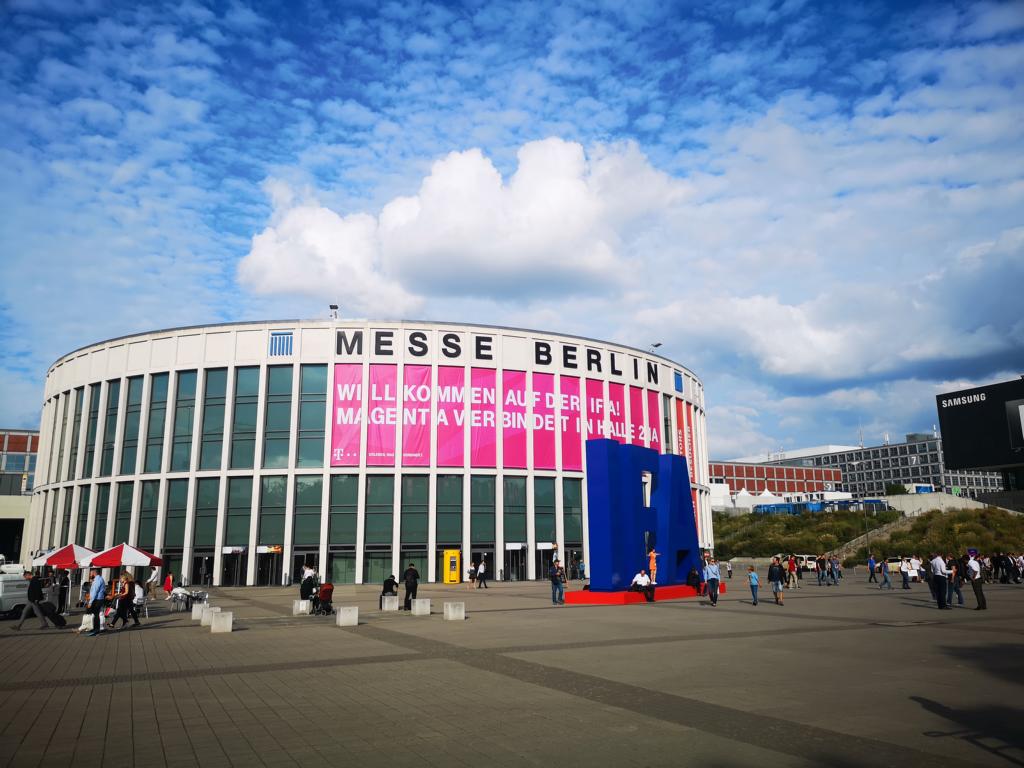 (Post picture: © 2018 © 2018 TechnikNews)
IFA 2018 is over - exciting and interesting, but at the same time somewhat stressful days in Berlin are over. Now it is time to review IFA 2018 in Berlin again.
Admittedly, there were really no real highlights this year. Technology, mostly known from last year, was mostly revised by another manufacturer this year. Nevertheless, according to your click numbers, there are some highlights that you were happy to read and clicked. Then a few additions from our editorial team. Since there was no usual weekly this week due to the IFA time and the many contributions, we are now making up for it.
IFA 2018: These were your top 3
We are aware: Of course, this ranking is not entirely fair. Older articles naturally have the chance to be clicked more than new articles. The basis is the clear clicks on the contributions since the start of IFA 2018 in Berlin. Your highlights.
3rd place: Motorola One is the new mid-range follower
We will move up in your IFA ranking with the Motorola One TechnikNews a. The new mid-range smartphone comes with the slimmed-down Android One - at the same time with moderate hardware and slim software. We don't know why this smartphone with a notch was your third place. In any case, you seem to have liked it and made it to 3rd place with the clicks.
2nd place: AVM with new ones Proproducts for your own home
You were also keenly interested in the new ones Proproducts from AVM. The manufacturer already announced the new one day before the IFA Proproduct range published as a press release. There is a new Fritz!Box 7530, a Fritz!Fon C6 and the Fritz!Repeater 3000. The cheapest Fritz!Box, a slightly revised Fritz!Fon and a newly installed Fritz!Repeater have been brought onto the market. There are of course more details in our detailed article.
1st place: Samsung "The Wall"
The new television from Samsung was somehow spectacular - at the same time your highlight of our reporting on IFA 2018. With "The Wall", the first picture frame-like television was presented at IFA 2018. When the mode is switched off, this looks like a picture frame. Suitable designs can be downloaded from various artists from the Samsung store. The television is not cheap, but it has a very chic design.
Our highlight: Visiting Libratone's stand
One of the absolute highlights for us was that Visit to the booth at the audio company Libratone. The reception alone was very friendly. Then soon Dean Pattrick came to us, the Global Product manager at Libratone. He was able to answer all of our questions and give us an insight into the most important things in the development of the Proproducts and explain the latter to us in more detail.
After the time with Dean we were handed over to Craig Pugsley, who could explain Libraradio to us. At the end there were some Libratone goodies for us. In conclusion, one can say that the whole team is very nice and that everyone is passionate about what they do at Libratone. Visiting this company's stand is therefore our IFA highlight.
IFA 2018: Facts
At the end we received some exciting facts from the organizers of the IFA in Berlin. We do not want to withhold these:
245.000 (private) visitors
150.000 trade visitors (press, bloggers, media)
Journalists from 75 different countries represented
1.814 exhibitors on 161.200 square meters (area completely booked out)
Thanks to you!
Before we close this year's contributions to the IFA in Berlin with this article, a big THANK YOU goes to you. Without you, such reports on site, in Berlin, would not be possible at all. During this week you have clicked, shared and commented and liked on all platforms. After this great year, we will be back at the action next year when it says: IFA 2019. Oh, by the way, next year from September 06th to 11th (visitor days, press days two days before).
Recommendations for you