iOS 15 and iPadOS 15 will be available on September 20th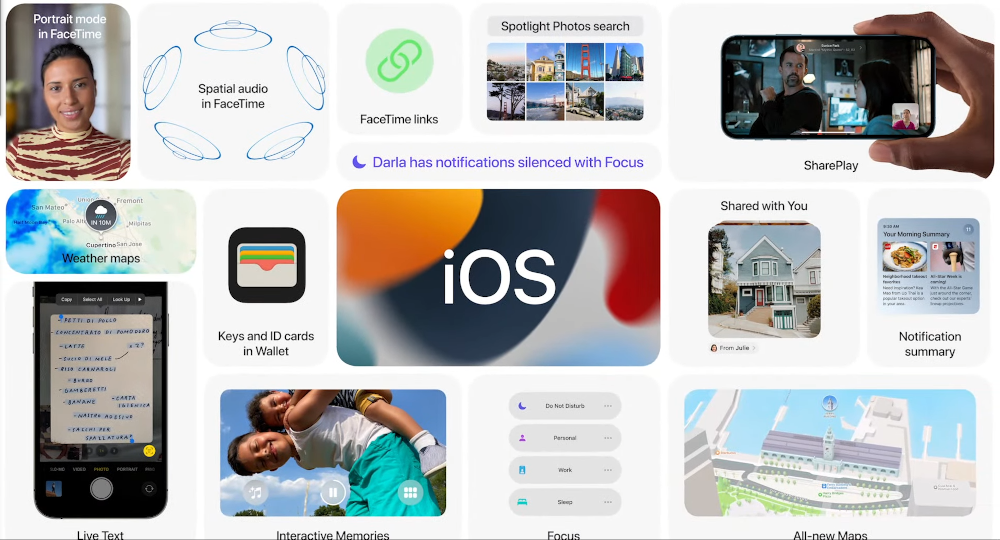 (Post image: © 2021 Apple)
The Apple event for the new iPhones across the stage. At the same time it was announced that iOS 15 and iPadOS 15 available from September 20th.
The two operating systems themselves have been changed less this year. Much more likely, Apple tinkered with the installed apps.
FaceTime received a whole range of new features, even if not all of them will be activated at once at launch. The big headline feature is SharePlay, which enables you to share content from apps with your conversation partners. For example, you can enjoy music from Apple Music together. Safari also got some changes. There is sometimes a new design and tab groups with which you can group open tabs and synchronize them between devices.
The notification system has also been revised. Not only are unread messages displayed again, you can now also determine when you want to see which. For this you can define your own focus modes in which exactly that is specified. These can also regulate which apps are visible on the start screen and at what time.
This is only new on the iPad
Finally, let's take a closer look at iPadOS 15 again. In addition to the new features for iOS 15, it also got functions that are only available for the iPad. Among other things, Apple adapted the iOS 14 start screen changes to the tablet, rebuilt multitasking and introduced "Quick Note". Swift developers will also be pleased that they can now create full-fledged apps directly in the Swift Playgrounds app on the iPad.
iOS 15 and iPadOS 15: availability
From September 20th you can download iOS 15 and iPadOS 15. The update is usually distributed from 19 p.m. and should appear in the settings of your device from then on. It is also not uncommon for nothing to appear at first or the download and installation simply do not work. Then Apple's servers are usually overloaded and you have to be patient, maybe even until the next morning.
Recommendations for you