iPadOS 16 is here: New features for the iPad at a glance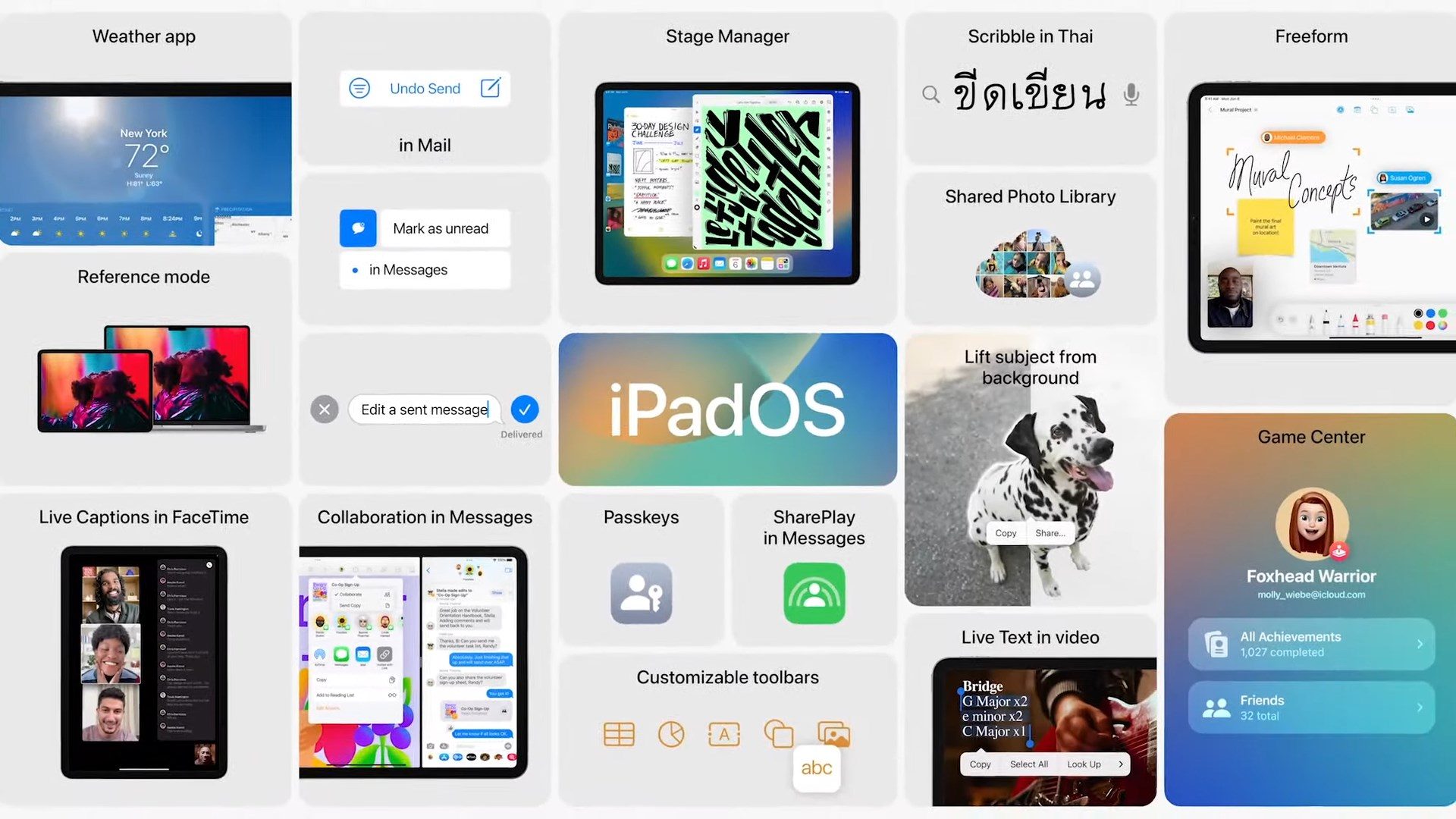 At today's WWDC 2022, Apple also presented a new operating system version for the iPad: iPadOS 16. In this article, we show what this has to offer.
Of course, all iOS 16 features such as a shared photo library, new functions for Safari and the mail functions are also included in iPadOS. Recently there is also a weather app for the iPad, but not yet a calculator app.
Keynote has a "collaboration" feature where I can share my presentation with friends and family. Safari tabs can also be split into groups.
A new app, Freeform, will be used for group notes. Images, videos, links, notes or text can be inserted there. But the app won't come until later in the year. Apple is also working on making gaming more attractive again for the iPad. Game Center has been revised so that SharePlay can be used for multiplayer games.
Stage Manager, the new feature for macOS, is also coming to iPadOS. This should make multitasking a lot easier. The whole thing also works with an external display.
For iPadOS, Apple is also providing some new APIs that developers should use to bring iPad apps closer to desktop apps.
Recommendations for you
There are currently no personal recommendations.