iPhone SE 2022 presented: 5G, more battery and old design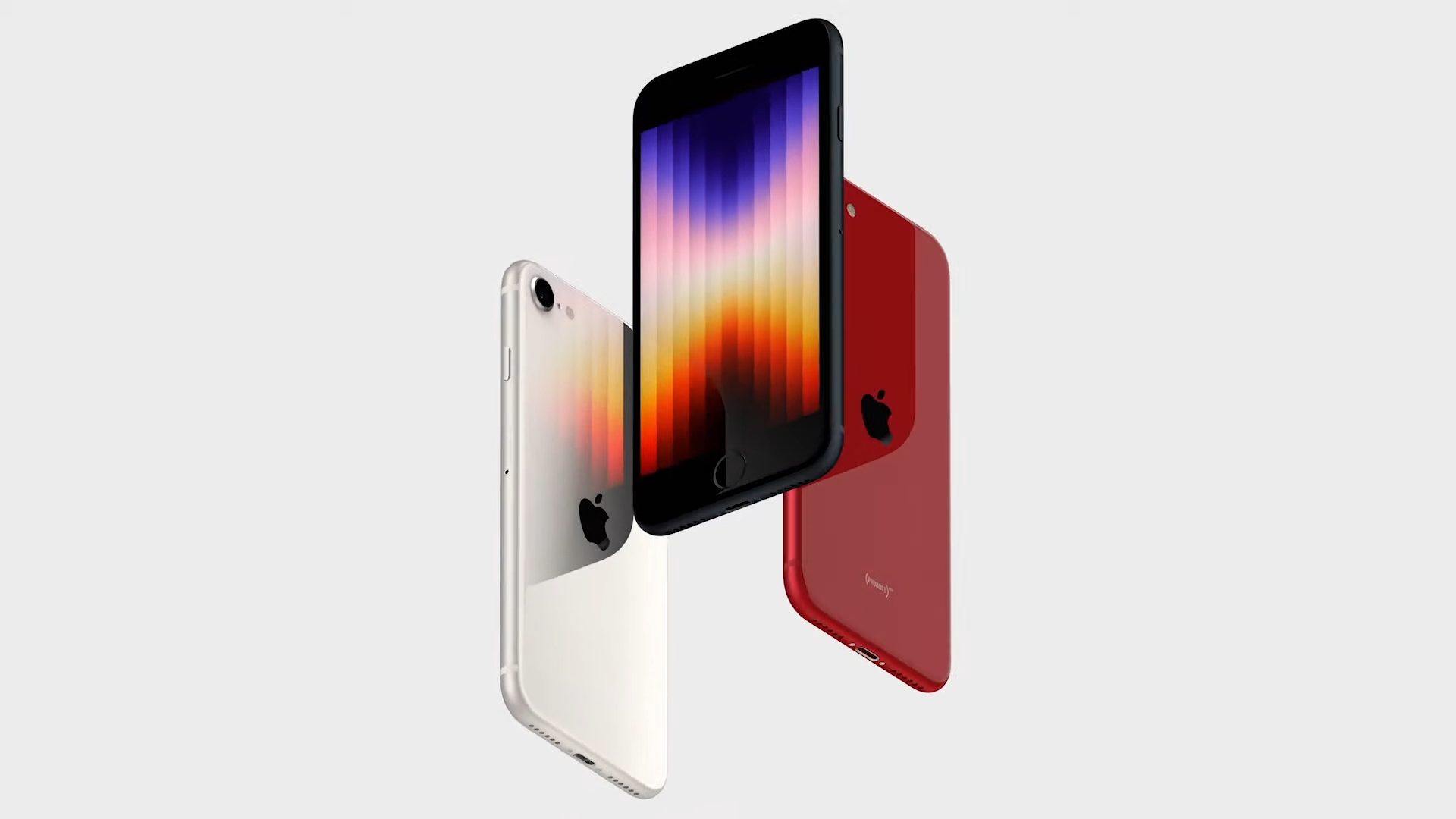 (Post picture: © 2022 Apple))
At today's launch event, Apple announced a new version of the iPhone SE, the iPhone SE 2022. All information and prices.
The iPhone SE is the blockbuster of the Californian company. Old, well-known design with up-to-date hardware and a low price. This also applies to the iPhone SE 2022, which was presented today at the Apple event. The device retains its iPhone 8 design with a 4,7″ LCD display, but comes with the latest Apple A15 Bionic Proprocessor equipped. This supports 5G and should therefore transmit faster in the mobile network.
The main camera on the back is said to have received some upgrades in the software, which means that better photos can be taken. The device has 4 gigabytes of RAM memory, which should ensure smooth performance with the A15.
The battery is also said to have received some upgrades. Despite the new chip, the battery life is said to have been improved by several hours (compared to the previous model).
In terms of price, Apple remains true to itself, with us the device costs 519 euros with 64 gigabytes of memory, 569 euros for 128 GB and 689 euros for 256 GB. Pre-order on Friday, available from March 18th. The colors are: white, black and red.
Recommendations for you