Jägermeister x Soundboks Edition officially presented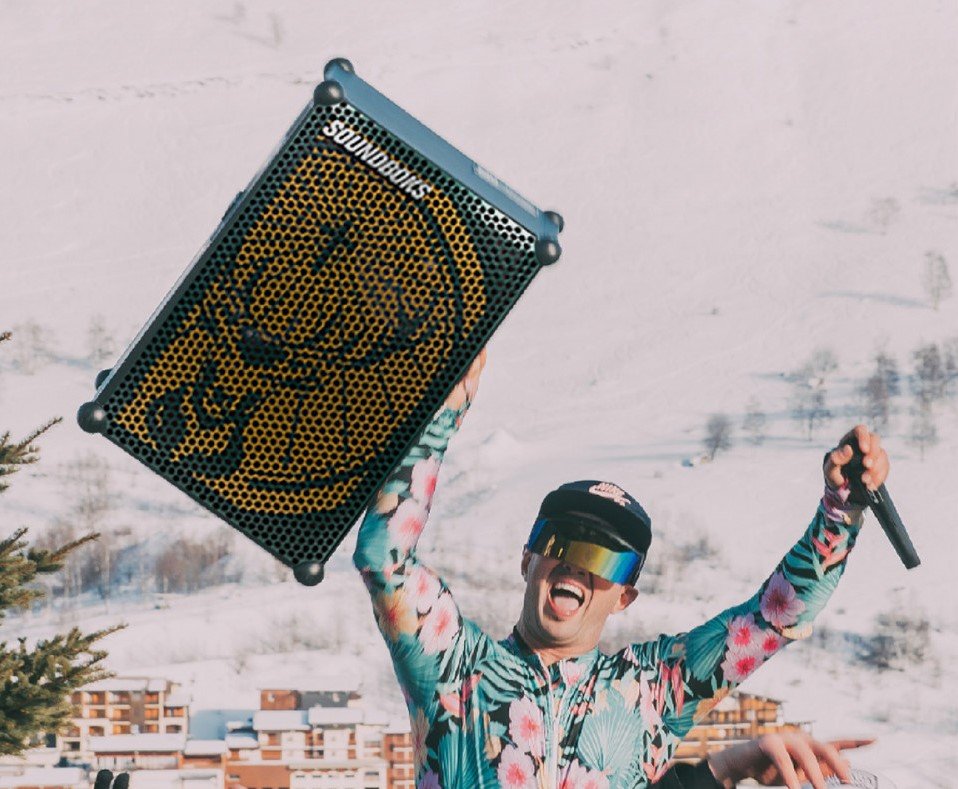 (Post picture: © 2021 Soundboks)
Soundboks today presented the limited edition Jägermeister x Soundboks Edition. All information about the box can be found in this article.
The limited edition of the new jukebox is only available in a few numbers and only as a complete set, so the speaker cannot be bought individually. The new Soundboks are advertised under the motto "Soundboks deliver the music and Jägermeister delivers the drink!". The cooperation comes about despite the corona pandemic. The limited edition is part of the "#savethenight" campaign, which supports Jägermeister clubs, bars and artists. According to the Jägermeister spokesman it would
Soundboks meanwhile make it possible to bring the best nights to new places and would help the young people to continue celebrating together ". People are always looking for new ways to celebrate in the open air. And here, too, we complement each other perfectly: Soundboks delivers the sound, Jägermeister the drink.
Jägermeister x Soundboks Edition: Technical specifications
Technically, the limited edition is identical to that of Soundboks tested by us.
Effective frequency range: 40Hz - 20kHz
Tailored soundprofil with bass amplifier
Weight: 15,4 kg
Dimensions: 66 x 43 x 32 cm (HxWxD)
3,5 hours total charging time
Features
Volume Control
126 dB of great sound - clear highs and a perfect bass
40 Hours of Battery Life - Replaceable battery with an average runtime of 40 hours
Robust design - splash-proof, dirt-proof, durable
Ready to connect - Connect devices via Bluetooth 5.0, AUX input (3,5 mm) or XLR combo socket (6,35 mm)
Completely wireless - ready for use anywhere within seconds
Buy Jägermeister x Soundboks Edition
Recommendations for you