Kirin 990 5G: Huawei introduces new Processor at the IFA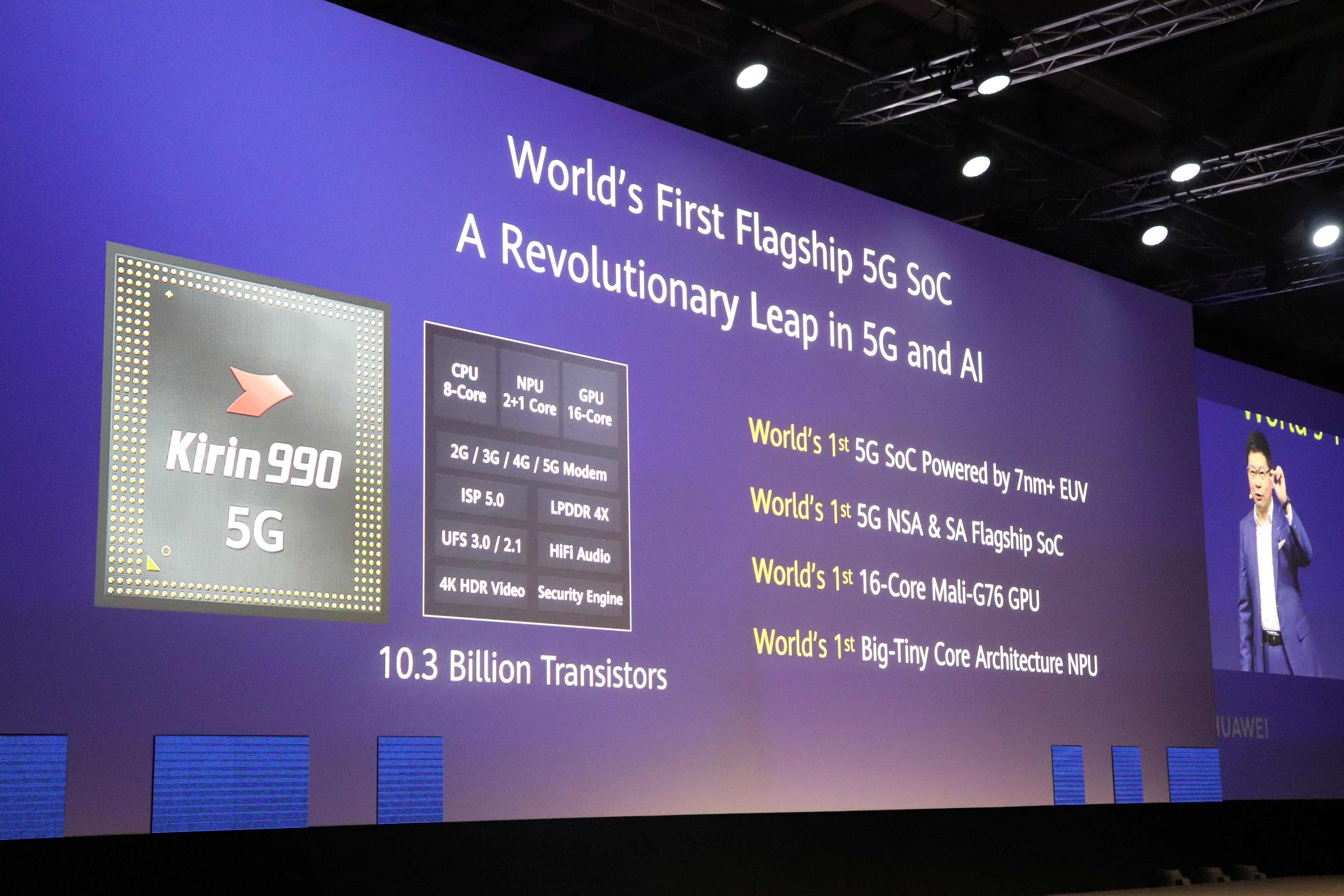 (Post picture: © 2019 TechnikNews)
It was to be expected: Huawei has its own Kirin 2019 990G at IFA 5 Proprocessor presented. This combines the 5G modem and chip into one package.
So far, manufacturers like Samsung have always relied on two modules in their 5G smartphones - on one Proprocessor and its own 5G module. The 5GProzessor integrates both directly into one chip, so it is "non-standalone". This should also be 30% narrower than its predecessor Kirin 980 Probe cessor.
Kirin 990 5G: 5G performance with an even thinner design
The 5G chip should achieve up to 2.300 Mbit / s in the download and 1.250 Mbit / s in the upload - over 10 billion transistors on the small chip ensure this performance. But 4G has also been thought of: if you are in a bad 5G network, for example, you combine 4G and 5G into one so that you achieve better performance.
It is also said to be quite power efficient: it is said to use 20% less power than the current Qualcomm 5G chip. In addition, he supports Proprocessor also dual VoLTE and dual 5G. Means that you can use two SIM cards with full 5G. The typical features such as AI & Co. are of course also installed here.
The GPU (the integrated graphics unit) has also been updated from 10 cores to 16 cores. It is the first 16-core GPU chip on the market.
In corresponding performance tests, they at least claim to be clearly at the top again. One would like to put the chips from Samsung and Qualcomm in the shade. Of course, you still have to test whether this is really that clear. There will also be the Kirin 990 without 5G.
Huawei Mate 30 series will also be equipped with the new chip, as announced.
Recommendations for you