>> Test the latest technology and much more: apply to us! <
Lenovo Glasses T1 hands-on: smart glasses for smartphones and laptops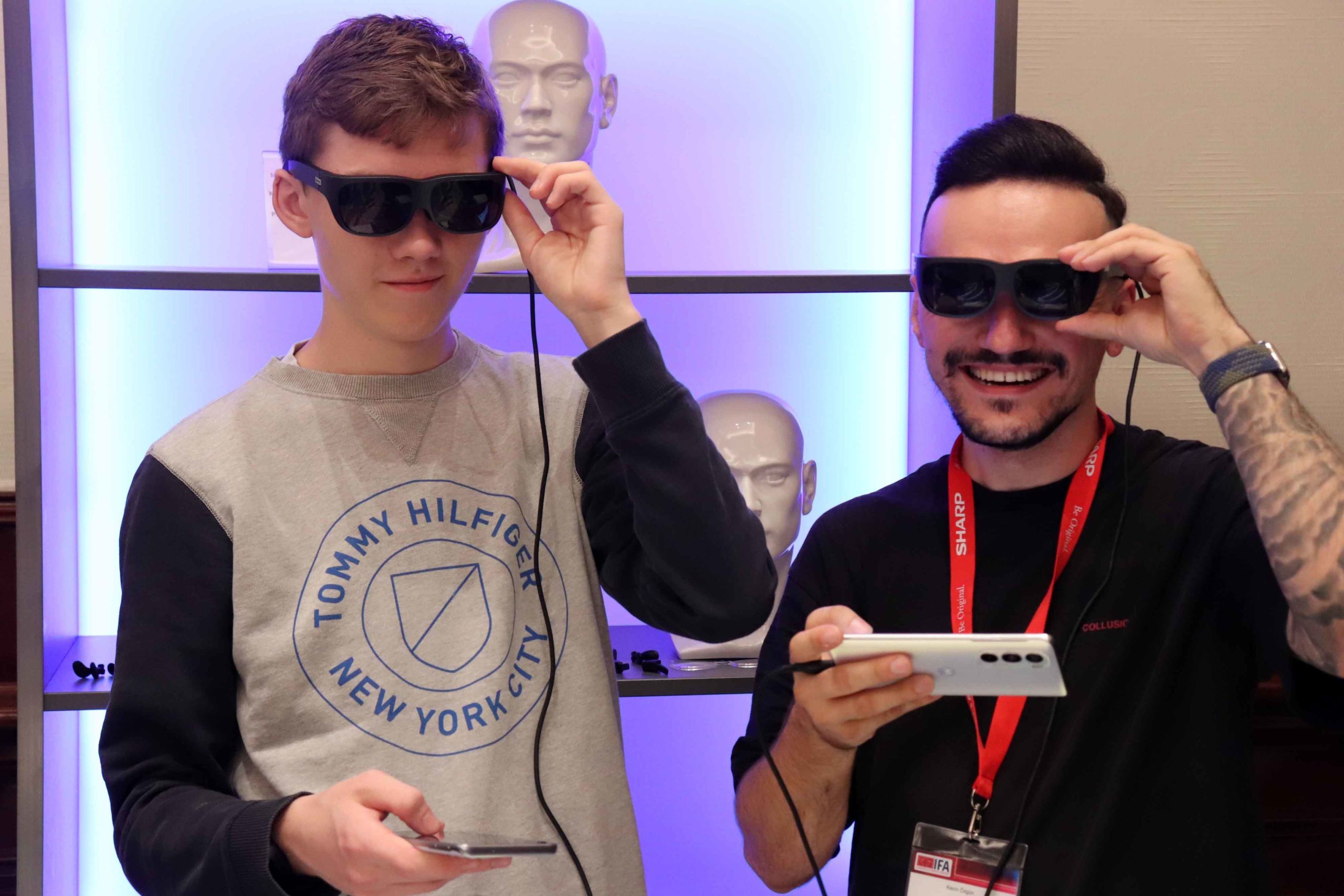 (Post picture: © 2022 TechnikNews)
Lenovo has a new one at IFA 2022 Proproduct presented. With the Lenovo Glasses T1, the Americans are launching smart glasses for the first time, which can be easily used with an Android, iOS or Windows device.
While private visitors were not yet allowed to enter the IFA 2022 area, Lenovo presented smart glasses at an event for press representatives.
These are the Lenovo Glasses T1
While the whole world is waiting for the spread of augmented reality, Lenovo is taking the first step towards smart glasses that can be connected to your Android or Windows device via USB-C cable. With iOS it gets a bit more difficult and requires some adapters.
As soon as you have connected your smartphone or laptop to the glasses, you can use your smartphone as a touchpad or as a second monitor for use with the laptop. It is also possible to mirror the display of the smartphone or laptop on the glasses.
Lenovo Glasses T1 hands-on
At the event, Lenovo mentioned that it makes sense to use the glasses if you want to hide sensitive documents from your neighbors or if you need a second "workstation" quickly when you are out and about. The first impression was that it was a bit unusual to use it, since you have another "monitor" in front of your eyes while looking at the other device. The concept remains exciting and innovations are important.
We have not yet been able to test the use of iOS, since additional equipment would be required here due to the lack of an adapter.
Technical data
Display

 

Micro-OLED

 

Resolution

X 1920 1080 pro Eye

refresh rate

60Hz

 

Audio

 

Integrated high-fidelity speakers
Certifications
TUV low blue light content

TUV Flicker Reduced

Compatibility

 

Android (only possible with display-out USB-C)

Windows

iOS with Lightning connector (Requires an HDMI glasses adapter; Apple Lightning Digital AV Adapter)
Prices and availability
The Lenovo Glasses T1 (known as Lenovo Yoga Glasses in China) will go on sale in China in late 2022 and will be available in other select markets in 2023. The price should be around 500 dollars, but there has not yet been a final statement on this.
Recommendations for you