>> Test the latest technology and much more: apply to us! <
Lenovo shows the first foldable laptop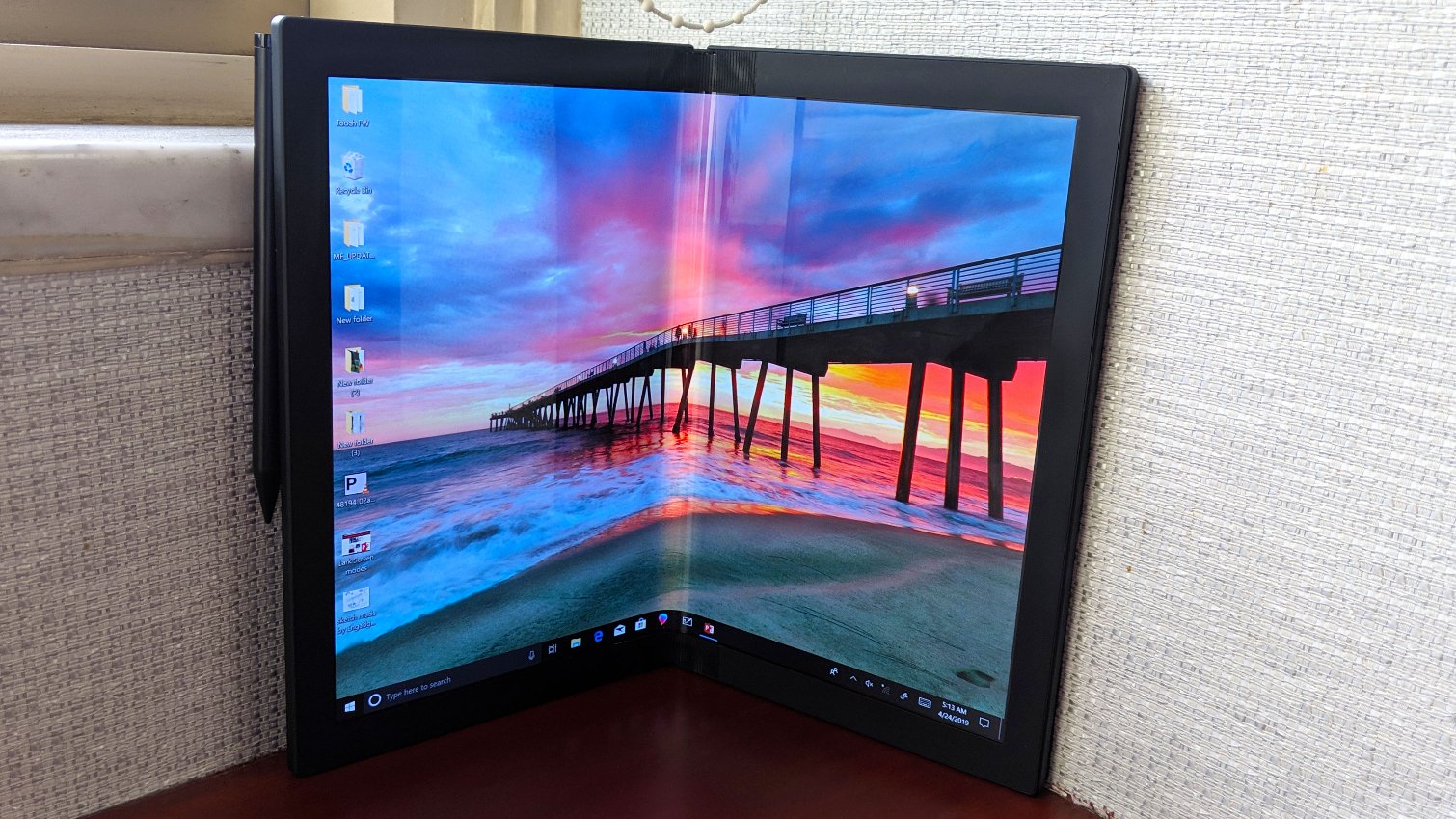 (Post picture: © 2019 Tom's Hardware)
We already know foldable smartphones from Huawei and Samsung. Now Lenovo comes and shows one Prototypes of the first foldable laptop. He can.
What the foldable laptop from Lenovo will be called when it is launched is currently still unclear. Due to the fact that the ThinkPad X1 logo is on the leather sleeve, we suspect that the new product will belong to this series. And yes, the case is made of real leather. If you fold the device, you will be greeted by the 13,3-inch touchscreen, which has a 2K resolution and supports input using the pen supplied. A small keyboard is also included, which did not work at the press event.
Not very much known yet
Even if Lenovo's foldable is supposed to be on the market as early as next year - provided the same ones don't appear Proproblems as with Samsung – not much is known about the device yet. At this point in time, it can be said that the device is running a special version of Windows (although dated Prototypes Windows 10 was installed) and inside a Proprocessor from Intel will be installed. Lenovo has not yet given any prices, it is assumed that the first foldable laptop will cost around 2000 euros.
Recommendations for you