Lenovo Smart Clock 2: Proproduct page published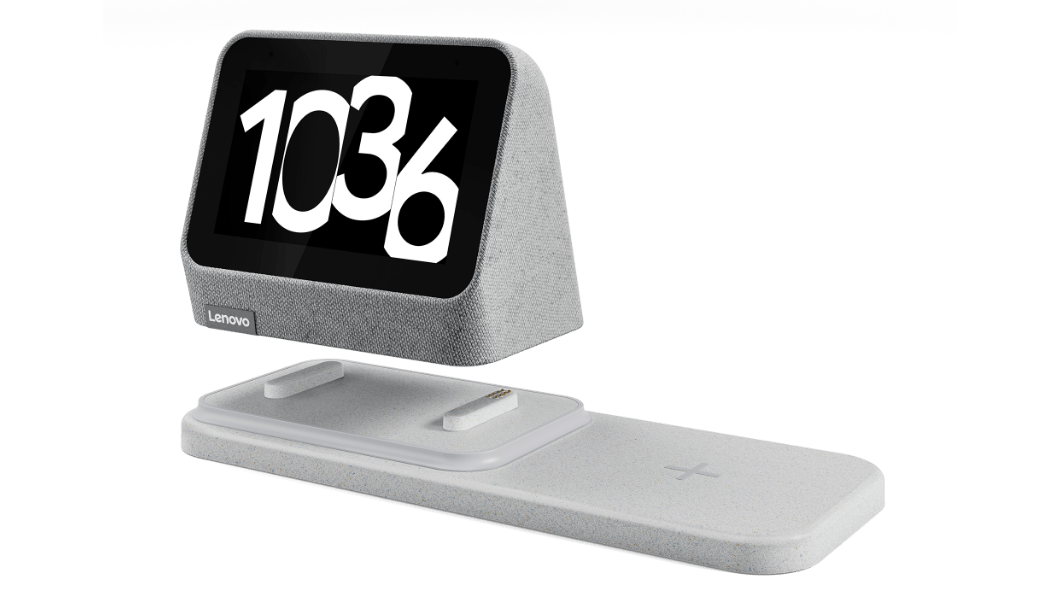 (Post picture: © 2021 Lenovo)
In addition to the larger Smart Displays, Lenovo also has the smaller Smart Clock in its range. Well was the Product side released for the Lenovo Smart Clock 2.
Basically, the Lenovo Smart Clock 2 is powered by the Google Assistant. This means that you can ask the typical voice assistant questions and control your smart home.
The whole thing is supported by a four-inch touchscreen. The device is also suitable for enjoying music. The sound should be stronger and more room-filling, at least that's what Lenovo claims. Compared to the Smart Displays, the Smart Clock 2 does not have an integrated camera. For this, calls can be made via Google Duo with the built-in microphone.
Biggest innovation: docking station
For the first time, the Lenovo Smart Clock 2 is also compatible with its own docking station. This has its own slot for the device itself, a USB-A port on the back and a Qi-compatible charging surface. The latter also supports MagSafe, which means that all models from the iPhone 12 series onwards adhere magnetically to the surface.
This docking station also activates the "Nightlight" feature. This reduces the display to a minimum brightness. That's how you find it at night proeasily get out of the room without waking up other people.
Lenovo Smart Clock 2: Pricing and Availability
Lenovo has not yet released any official information here. However, the predecessor cost 99 euros, so you can expect that the price will be similarly high here.
Recommendations for you