>> Test the latest technology and much more: apply to us! <
Lenovo Smart Clock presented: competition for the Echo Spot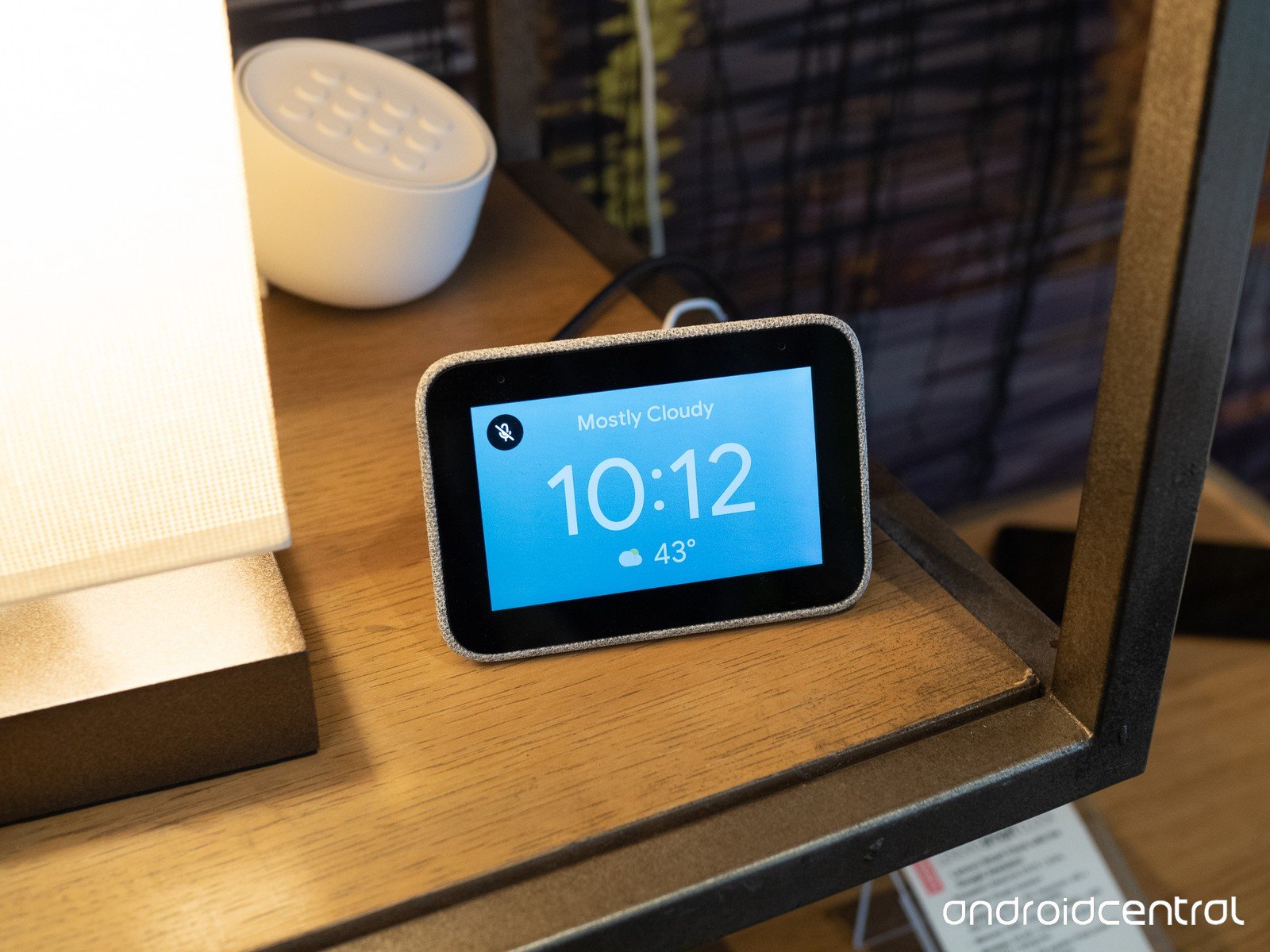 (Post picture: © 2019 Android Central)
Almost exactly a year ago, Lenovo presented the CES 2018 the Lenovo Smart Display. Now there is a small successor, the Lenovo Smart Clock.
The smart clock's touch display is only four inches in size. So it's the same size as an iPhone 4, 5 or SE and a little smaller than that of the Google in October Home Hub shown. At 800 × 480 pixels, the resolution seems a bit low at first glance, but probably not that annoying with the small touchscreen. For many, this will be interesting information: the software can automatically regulate the brightness of the display with the help of a sensor on the device, so that it should not be a disturbance, especially when sleeping - if you are thinking of using the gadget as a bedside clock. There is no webcam.
The drivers of the mini speaker are protected by a dark fabric cover. At the rear end of the mini smart display there is a USB-A port, which is used to charge additional devices, a power connection and a mute switch.
Lots of smart features
As on the Lenovo Smart Display from last year, the Lenovo Smart Clock runs Android Things with Google Assistant. The clock face can be easily exchanged. Noisy Android Central Lenovo was not yet able to show all of them at the CES because they are not yet completely finished. In the end, however, around 10 designs should be available.
As with other Google Smart Displays, you can swipe through the individual cards with your finger. These cards can contain information about the current weather, list upcoming appointments or show which song is currently being played through the loudspeakers. Unfortunately, there is no integrated Chromecast, the smart home dashboard of the Google Home Hub or access to cooking recipes. However, it is possible to send content to a Chromecast via the Smart Clock. The Lenovo Smart Clock is said to cost only $ 80. Everyone has to know for themselves whether or not to use the larger, only slightly more expensive Home Hub from Google.
Recommendations for you