Lenovo ThinkReality A3 presented at CES 2021: Smart business glasses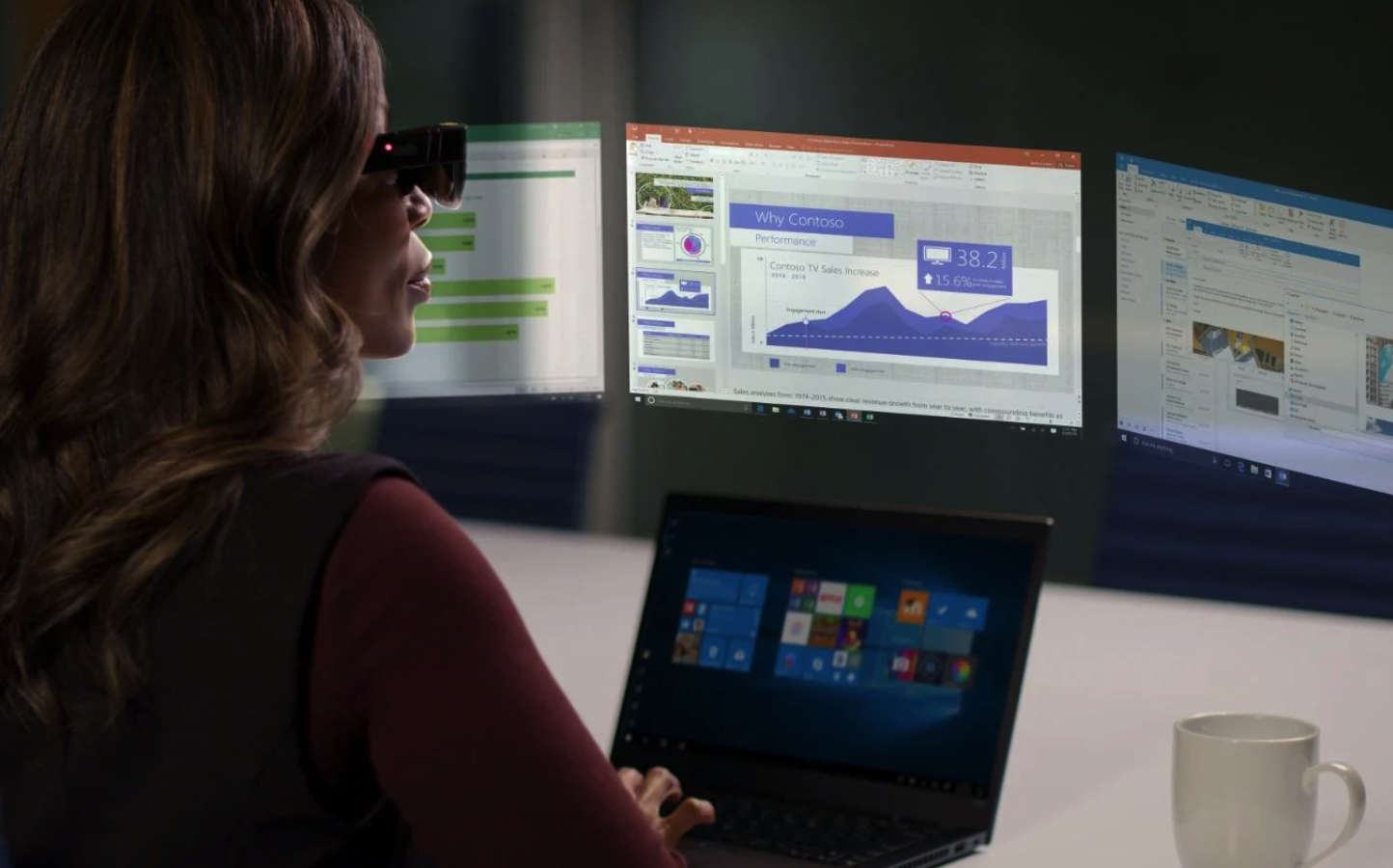 (Post picture: © 2021 Lenovo)
Lenovo has already gained experience with virtual reality in the past. With the Lenovo ThinkReality A3, an AR-Product for the office.
At first glance, the ThinkReality A3 looks like a compact version of Microsoft's HoloLens 2. The three most important hardware components can be found inside. That would be the Qualcomm Snapdragon XR1 for enough computing power, two 1080p displays for displaying content and two cameras. One with 1080p and eight megapixels for videos and one for capturing rooms. The A3 is charged and supplied with data via a USB-C connector. But what can the new glasses from Lenovo actually do?
Lenovo ThinkReality A3: Virtual monitors, 3D graphics and AR
The ThinkReality is connected to a PC or a Motorola smartphone via the USB-C port. The phone must have a chip from the Snapdragon 800 series.
The glasses should score with three core functions. The first are virtual monitors. As the name suggests, thanks to the feature, additional monitors really appear in the room to expand the work surface. The whole thing then works the same as when connecting physical displays. Our featured picture shows well how the virtual monitors work. But there is one requirement: You need a ThinkPad from Lenovo for this functionality.
Furthermore, the Lenovo glasses offer the possibility of creating 3D models and working with augmented realityProgram. You can not only look at these alone, you can also look at and edit them together with other A3 users.
Prices and availability
The new smart glasses from Lenovo will be available from mid-2021. Prices have not yet been announced.
Recommendations for you