LG 28MQ780 DualUp presented: First monitor in 16:18 format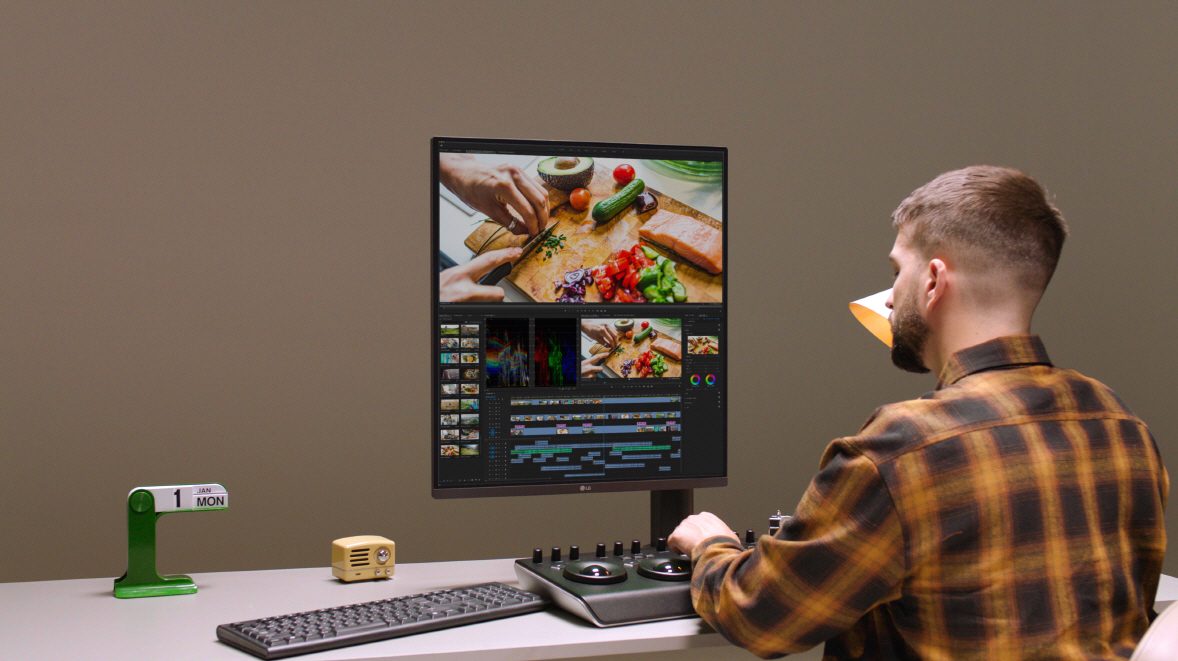 (Post picture: © 2021 LG)
Before CES 2022, LG will report again with two monitors. One of them is the LG 28MQ780 DualUp. He can do that.
The LG 28MQ780 DualUp is a new monitor with a 16:18 aspect ratio. 16:18 means the screen is almost square, which has never been seen before. The display area is similar in size to that of two 21,5-inch monitors arranged vertically. The press photos show how this new format can benefit video editing. But also for Programming, this aspect ratio has its advantages. The resolution of the first DualUp monitor is 2560×2880 pixels, the maximum brightness is 300 nits and it supports HDR 10.
As can also be seen in the photos, the screen comes with the second generation Ergo stand. You can read about the advantages of this in the Review of the LG 27WN880-B.
LG 28MQ780 DualUp: Prices and Availability
It is not known when the new monitor will be available. All we know is that more information will be revealed as part of the upcoming CES 2022.
Recommendations for you