LG gram 17, gram 15 and gram 14 for Germany and Austria presented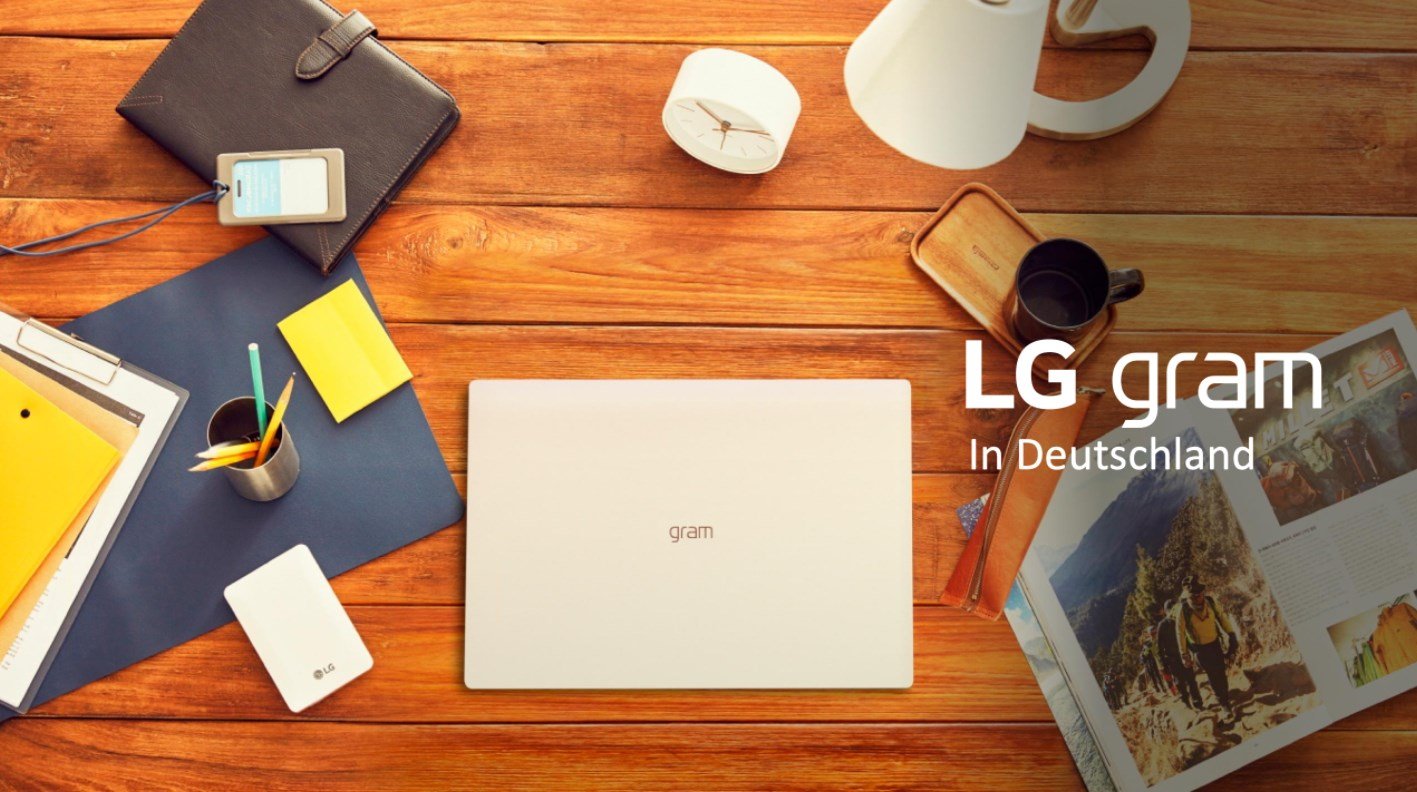 (Post picture: © 2020 LG)
For some time the LG gram notebook was only available in the USA and Asia - now the LG gram 17, LG gram 15 and LG gram 14 are also coming to us. The official specs and prices have now been officially announced. We take a look.
LG builds notebooks? Yes, since 2015 – very few people know that. No wonder, so far they have only been reserved for the Asian and American markets. With LG gram notebooks, you want to reach a very special target group - the devices are also referred to as "premium notebooks". There are now three new devices for Germany and Austria, with the 17-inch model being the focusprowill be. It also offers the best facilities.
LG gram 17
As the name suggests, the LG gram 17 comes with a 17 inch IPS display and has a resolution of WQXGA (2560 x 1600 pixels). Unfortunately, the display is currently only available in a glossy version and thus reflects - there is no touch. The aspect ratio is 16:10. Inside sits an Intel Core i7-1065G7 (1,3 Ghz up to 3,9 Ghz) or an i5-1035G7 (1,2 Ghz up to 3,7 Ghz). In addition, it is supported by 16 GB or 8 GB (DDR4) RAM - depending on which model you choose.
1 TB SSD or 512 GB SSD are available for data and media. If that is not enough, you can also use RAM and SSD proupgrade easily. According to LG, the gram 17 should also be the lightest 17-inch notebook on the market - it only weighs 1.350 grams. When it comes to connectivity, there is also HDMI, USB-C with Thunderbolt 3, 2x USB-A 3.1, microSD connection, Fingerprint sensor and a 3,5 mm jack connection. The 80 Wh battery should also last up to 17 hours without charging.
The graphics are based on Intel Iris Plus, the operating system for the customer devices will be Windows 10 Home. Only Dark Gray is available as a color variant, no other colors will follow. In terms of price, we are moving around 1.649 euros for the more powerful model (i7, 16 GB RAM/1 TB SSD) and 1.399 euros for the second model (i5, 8 GB RAM/512 GB SSD). At the market launch in mid-May, the notebooks will be available from Amazon, Cyberport and Computeruniverse. Retail and business devices (with Win 10 Pro) should be done in the second step.
LG gram 15
In addition to the 17-inch model, there is also the LG gram 15. This is 15,6 inches in size, comes with an IPS display that has a Full HD resolution, is also glossy and without touch. The aspect ratio here is the usual 16:9. Inside is the same here too Proprocessor as in the gram 17, but there is only one variant: i5-1035G7 (1,2 Ghz up to 3,7 Ghz). The RAM here is 8 GB (DDR4), the SSD has 512 GB of storage space. Here, too, both factors should be upgradeable.
In terms of connectivity, as with the gram 17, there is also HDMI, USB-C with Thunderbolt 3, 2x USB-A 3.1, microSD connection, fingerprint sensor and a 3,5 mm jack connection. In terms of weight, we are here at 1.120 grams and also an 80 Wh battery, which should, however, even last 18,5 hours.
The LG gram 15 will also be available with the other models in mid-May at an MSRP of 1.249 euros.
LG gram 14
The LG gram 14 is the slimmed down model in the range. The IPS display here has a diagonal of 14 inches with Full HD resolution and a ratio of 16:9. As with the other two devices, there is no matte version of the device and no touch version either. The Intel i5-1035G7 is again under the hood Proprocessor with 1,2 Ghz up to 3,7 Ghz clock frequency.
The SSD is equipped with 256 GB of storage space, the main memory is 8 GB (DDR4). The connections remain the same as in the other devices, the weight falls below 1 kg and comes to just under 999 grams. The battery has 72 Wh installed - a bit smaller - but should still last up to 18,5 hours can. The LG gram 14 will also be available in mid-May at a price of 1.149 euros from Amazon, Cyberport and Computeruniverse.
Recommendations for you