LG Rollable: smartphone with rollable display shown at CES 2021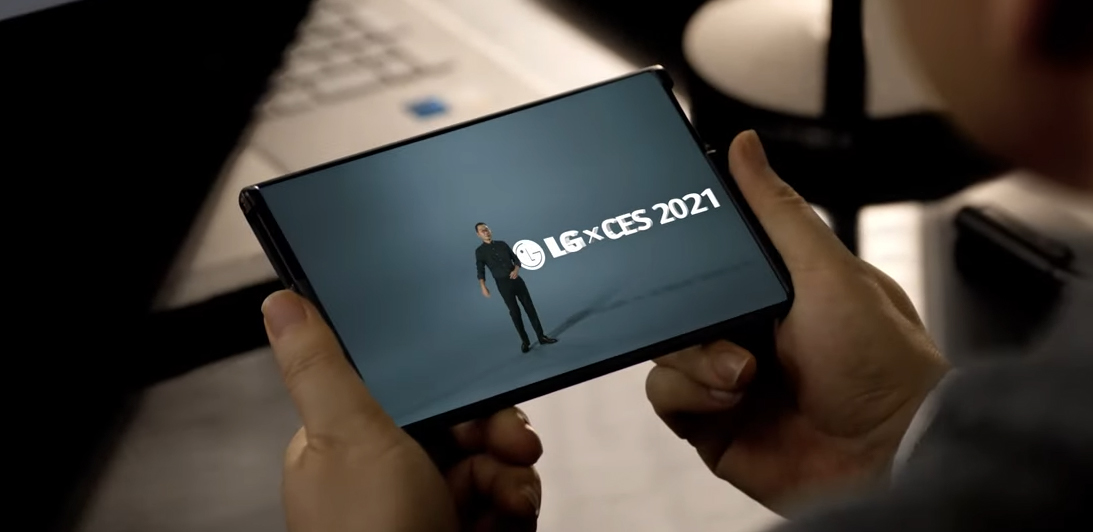 (Post picture: © 2021 TechnikNews/Screenshot)
About the LG press conference at CES 2021 we have at this point already reported. But there was something else: At the end of the press conference, we briefly saw the LG Rollable. It is a smartphone with a rollable display. Now it's time to roll instead of fold.
We have known for a long time that you work on smartphones with a rollable display. Today we saw the device very briefly at the end of the press conference of the LG event as part of the digital CES 2021. In the short sequence we see the smartphone, where it is held in the hand and then rolled up.
LG Rollable later this year?
Unfortunately, we still have no details about the planned smartphone from LG. It was also not mentioned in the context of the event at CES 2021. In total, it was only visible for just under five seconds. A man can be seen watching the LG press conference on his rolled out smartphone and then rolling it up. We have embedded the video for you here below. Shortly after a minute and afterwards, the smartphone can be seen in full glory.
Recommendations for you