Libratone TRACK Air and TRACK Air + presented: hands-on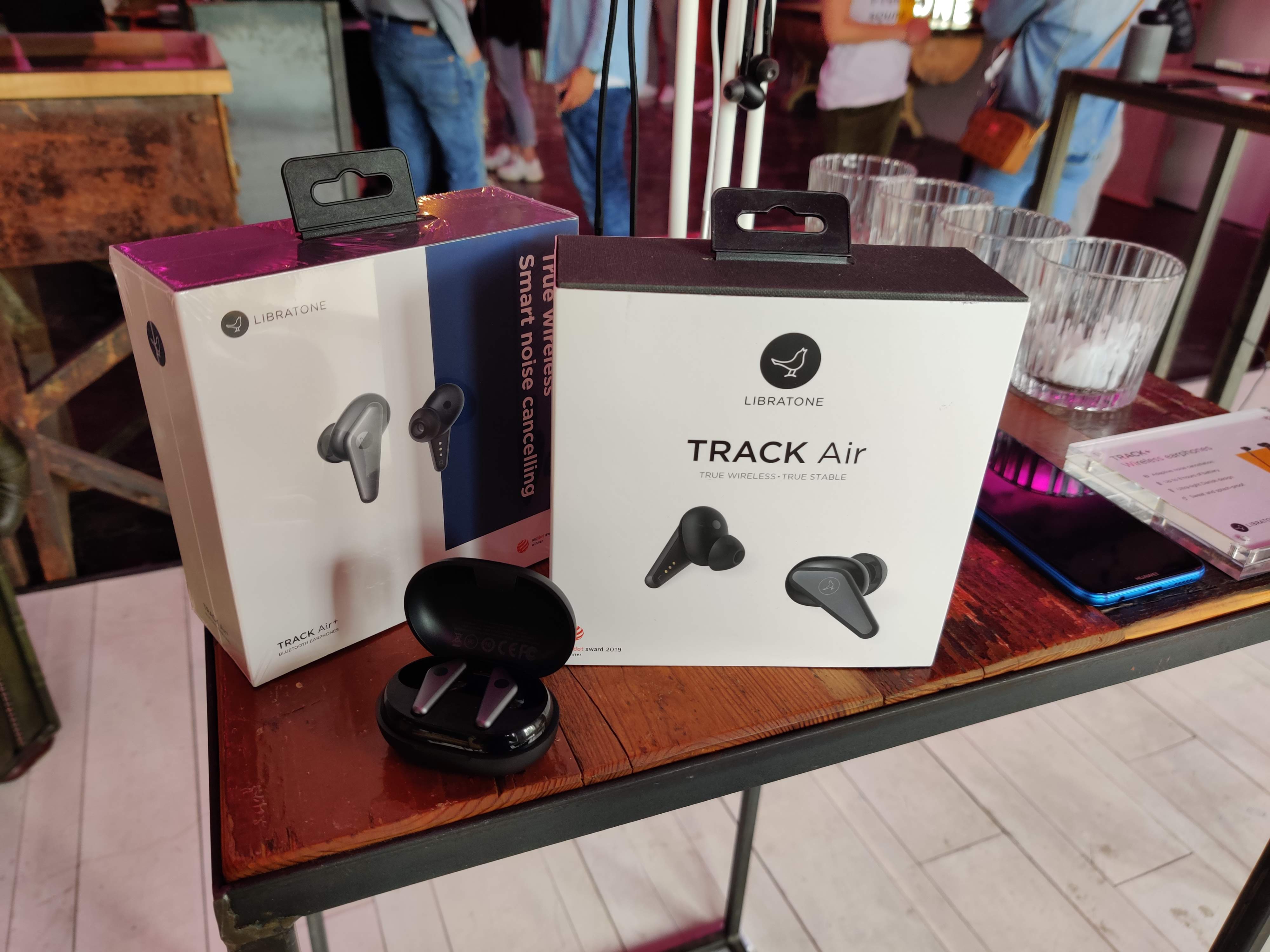 (Post picture: © 2019 TechnikNews)
I was invited to Berlin to see the new TRACK Air and TRACK Air + libratones. The true wireless in-ears can do that.
Both new releases are true wireless in-ear headphones. This means that there is no cable connecting the two ear-buds. To charge the headphones, there is a case with a battery that is charged via USB-C in both cases. Here I can already praise Libratone, because the cases of both are in-ears VERY compact. They disappear thanks to the round shape without Probleme in every trouser pocket.
From my point of view, the new in-ear headphones can be reminiscent of Apple's AirPods, even if they look much more modern on the bottom line. However, both models are still protected against water and dust. Touch surfaces were implemented on both sides for simple and intuitive control. While Libratone offers the TRACK Air in Stormy Black, Cloudy White and Rose Pink, the TRACK Air + is only available in the first two colors mentioned.
With active noise canceling
In addition to a good sound (after the first impression), the TRACK Air + Active Noice Canceling, or ANC for short. Interestingly, the manufacturer no longer calls this "City Mix", but simply "Noise Suppression".
There are three different modes in the Libratone app: Noise suppression, with ambient noise, and Ambient Hearing. The first mode is the classic Noice Canceling, which can be regulated in stages via the app - there are a total of 30 different stages. If the second mode is activated, only some ambient noise can be heard and with the third mode, all of the ambient noise is let through. To improve the fading out, three different sized ear tips are included in the packaging.
The TRACK had to do without ANC. The transmission of media takes place via Bluetooth 5.0. The total battery life is 32 hours (TRACK Air) and 24 hours (TRACK Air +).
Libratone COIL
However, the cases for the ear buds of both TRACKs do not necessarily have to be loaded via USB-C. Both support QI wireless charging. Libratone even sells its own charging mat called COIL with its own logo in Stormy Black. Charging is possible with five watts, 10 watts and 40 watts. It is also possible to charge your smartphone with a battery using the accessory. Alternatively, any other QI charging station also works.
Libratone TRACK Air: prices and availability
For the time being, Libratone only sells the Libratone TRACK Air + in the mentioned color options. Cost: 199 euros. As long as stocks last, Amazon even has the Libratone COIL worth 40 euros on top.
Recommendations for you