Logitech MX Mechanical, MX Mechanical Mini and MX Master 3S introduced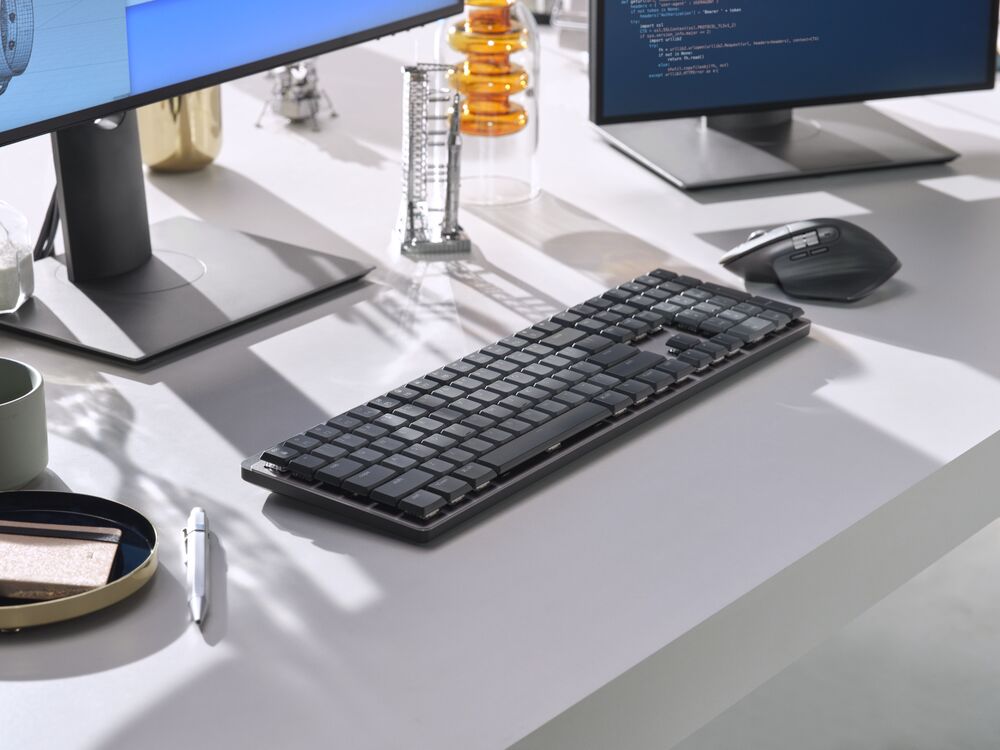 (Post picture: © 2022 Logitech)
Logitech once again introduced new peripherals. With the Logitech MX Mechanical and MX Mechanical Mini, the manufacturer released two mechanical keyboards. The Logitech MX Master 3S was also presented.
The MX Master 3S is the successor to the MX Master 3, which was launched in 2019. A big improvement is the mouse button volume, which is now 90 Proshould be cent quieter. At the same time, old strengths are being used again, such as the electromagnetic "MagSpeed" mouse wheel and the horizontal scroll wheels. There are no changes in design.
The Logitech MX Mechanical and MX Mechanical Mini can do that
The Logitech MX Mechanical and MX Mechanical Mini are two mechanical keyboards. The difference between the two models is that the Mini does not have a numeric keypad. You can choose between three different types of keys. The brown ones are rather quiet, while the blue keys are "clicky" and the red ones are linear, meaning they can be pressed very evenly and without feedback. For working in the dark, Logitech has integrated a backlight that turns on and off automatically.
All three ProIncidentally, products are compatible with the Logi Options+ software. This can be used, for example, to modify the tracking speed of the mouse or select a backlight effect. It is also practical that up to three devices can be paired for a quick change.
Prices and availability
As of now, all three Proproducts available from Logitech and other retailers. the MX Mechanical costs 179,99 euros, the price of the MX Mechanical Mini is 159,99 euros and for the MX Master 3S Logitech wants 129,99 euros.
Recommendations for you