>> Test the latest technology and much more: apply to us! <
MacBook Air (2022) could adopt the iMac's design language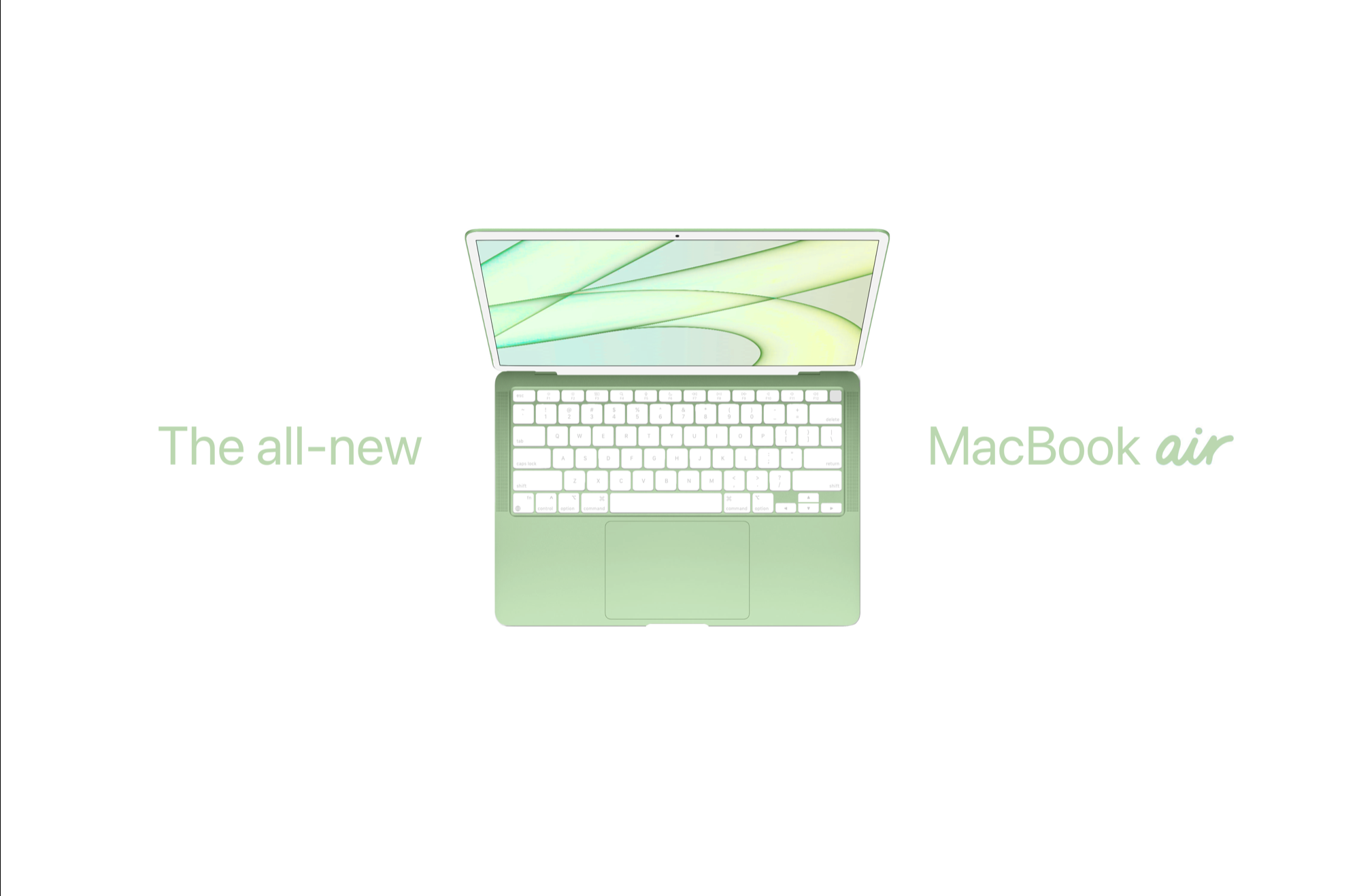 (Post picture: © 2021 9to5Mac / Parker Ortolani)
With the iMac Apple introduced a new design language for the desktop computer. As it now seems, this could also skip to the MacBook Air (2022).
In the spring of this year, Apple donated a new design to the iMac. The case is now thinner, more angular and available in many bright colors. In addition, the display got an upgrade. It grew from 21 inches to 24 inches and dissolves at 4,5K. Now there have been a lot of rumors in the past few months that the MacBooks will also get a new coat of paint in the near future.
In the course of this, specific information about Apple's plans for the MacBook Air (2022) emerged.
MacBook Air (2022): Should be more colorful and angular
Well-known analyst Ming-Chi Kuo claims that the next Air will be released around the middle of next year. Probably the most striking detail is that Apple should revise the look. The notebook is said to come in multiple colors and with a more angular design. The shape is said to be that of the forthcoming MacBook Pros with 14 and 16 inch displays are similar.
Something is also known about the specs of the device. It's supposed to be a new one Processor, probably the M2. This will probably be even faster and related to the A16, which is suspected for the iPhone 14. There is also talk of a mini LED display. This display technology already works in the current iPad Pro with a 12,9-inch display and, above all, ensures a better contrast ratio in the image.
So we will have to be patient until the launch of the MacBook Air (2022). What this could look like reveals this concept.
Recommendations for you