MacBook Pro (2021): Menu items are no longer covered by notch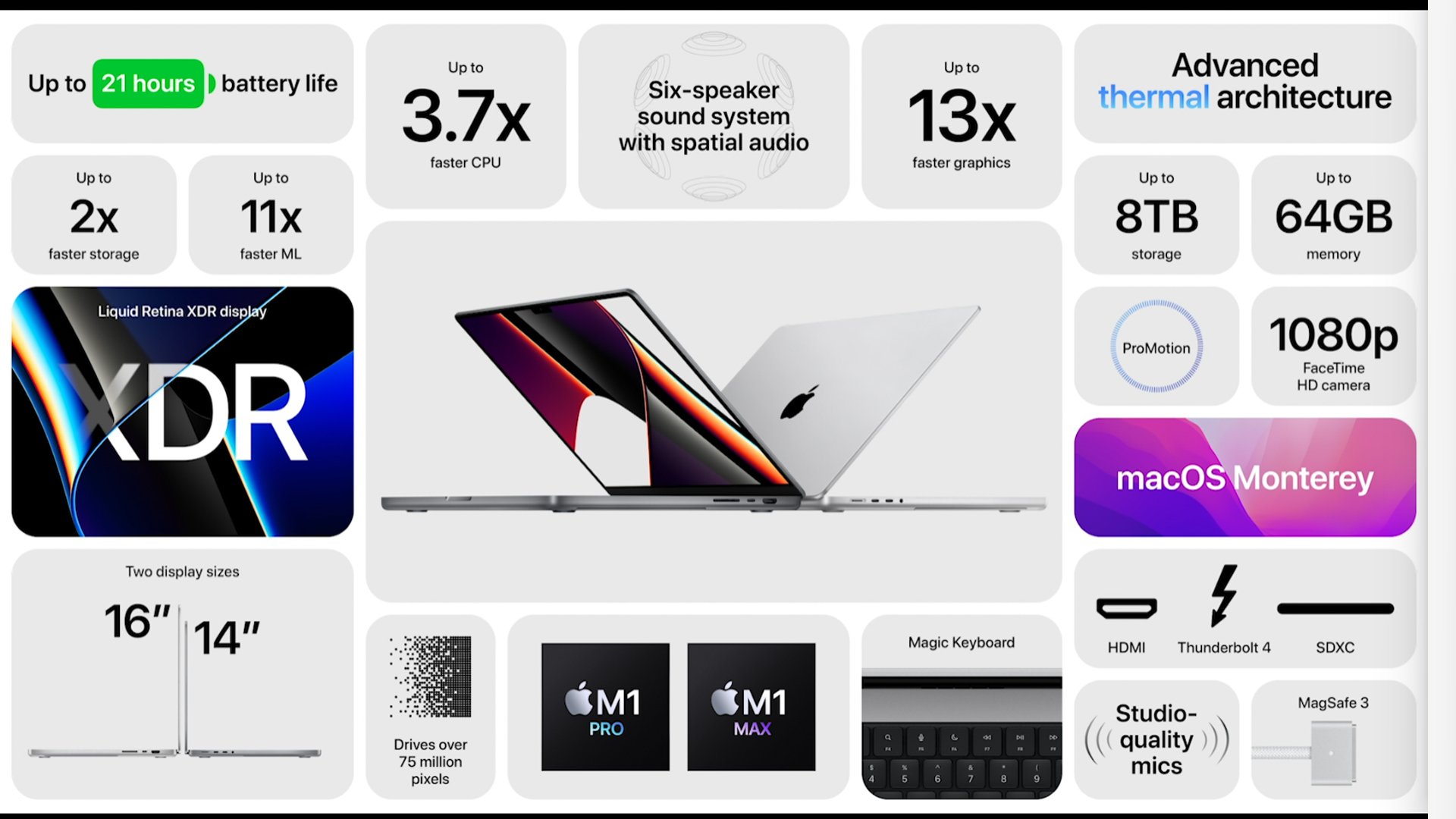 (Post image: © 2021 Apple)
A Proproblem with the new MacBook Pro (2021): The notch sometimes hides elements of the menu bar. This will now be fixed with an upcoming macOS version.
As we all know, this is coming MacBook Pro (2021) with a notch at the top of the display. The macOS menu bar is right there, so the change does not lose any of the actual usable screen space. A Proproblem only arose if you had many entries in the menu bar. Then it can happen that these are covered by the notch.
With macOS Monterey 12.1 Apple creates this Proout of the world now.
MacBook Pro (2021): Menu items no longer covered by notch
And it is in the changeprogreat for the update that the menu bar apps can no longer get under the notch. However, the elements to the left of the cut-out are not affected. Here app developers have to ensure that options do not disappear behind the area for the camera. For non-optimized apps, macOS allows the display to be scaled to fit all menus.
macOS 12.1 also includes other bug fixes:
This release also includes bug fixes for your Mac:

Desktop and Screen Saver may appear blank after selecting photos from the Photos library
Trackpad could become unresponsive to taps or clicks
External displays may not charge some MacBook Pro and MacBook Air computers when connected using Thunderbolt or USB-C
HDR video playback on YouTube.com could cause 2021 MacBook Pro computers to panic
Menu bar extras may be obscured by the camera housing on 2021 MacBook Pro computers
MagSafe may stop charging on 2021 16-inch MacBook Pro computers when lid is closed and system is shut down
macOS 12.1 Monterey will be rolled out to all users from next week at the earliest.
Recommendations for you