>> Test the latest technology and much more: apply to us! <
macOS Monterey presents: These new features are coming to the Mac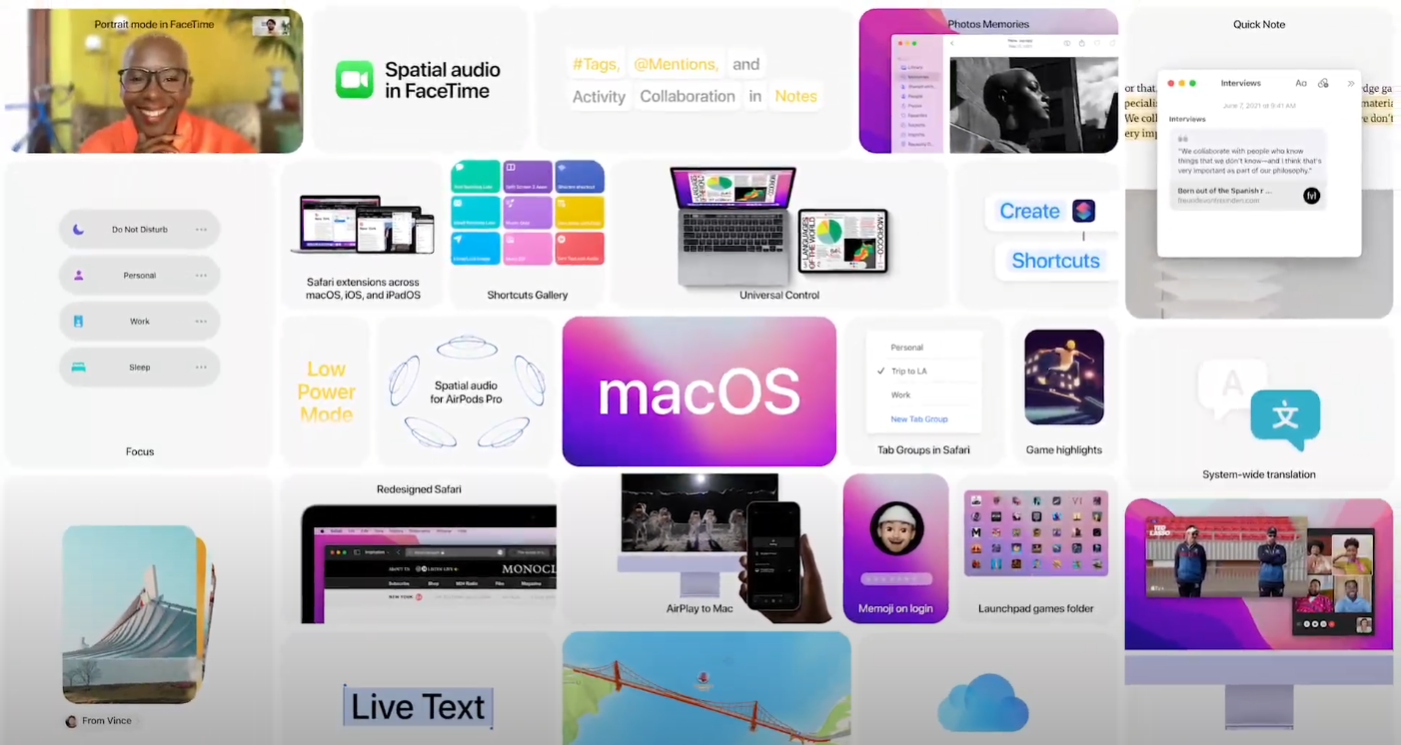 (Post image: © 2021 Apple)
Today Apple presented among other things iOS 15 and iPadOS 15 before. MacOS Monterey also got its own segment of the WWDC keynote. We show what this version entails.
Last year macOS Big Sur got a new design and many more new features. With macOS Monterey, Apple added one more to this major update.
Continuity
MacOS has been offering Continuity for a number of years. This makes it very easy to pick up on one Apple device where you left off on the other. "Universal Control" is added with macOS Monterey. This makes it possible to use the mouse and keyboard of a Mac on another device at the same time. This works with iPads and Macs, there is no limit to the number of devices.
AirPlay
AirPlay has also been around for several years. Now comes "AirPlay to Mac" with macOS Monterey. As the name suggests, this functionality enables the Mac as an AirPlay target.
Shortcuts for Mac
With iOS and iPadOS 13, Apple introduced shortcuts. This allows the creation of small "Proprograms" that can automate processes. This package is now also coming to the Mac and should be the already known Progradually replace the "Automator" program.
Safari
Safari has been completely rebuilt. Actions are now hidden behind a single button and tabs are displayed more compactly. "Tab Groups" group tabs together so that everything is a little more structured. These are also synchronized between your devices. And so that everything looks a little more modern, the menu bar adapts to the color of the currently open website.
The changes just mentioned are also coming to the iPad. The tab bar on the iPhone was redesigned so that it is less noticeable during use.
We already know browser extensions from Safari for the Mac. These are now also being used in Safari for iOS and iPadOS.
Recommendations for you