macOS Monterey: Available for download on October 25th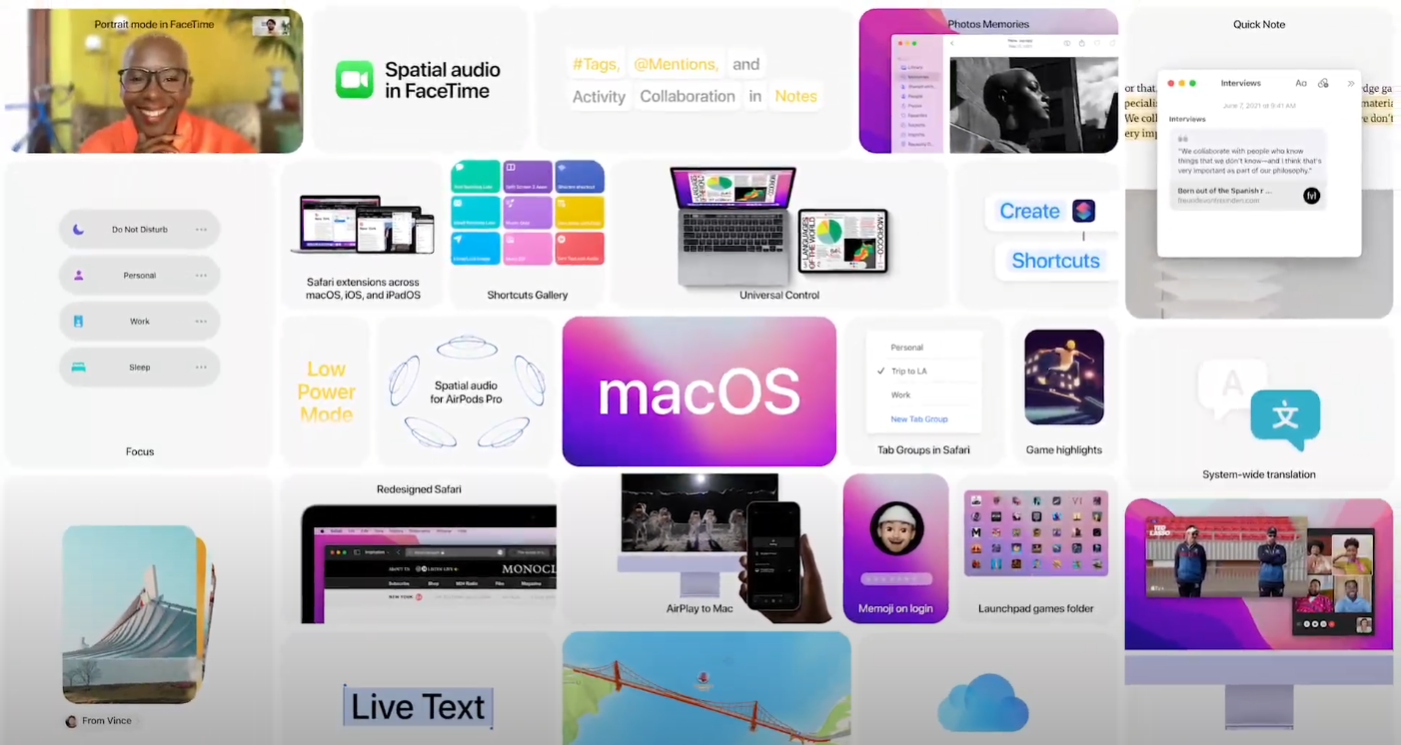 (Post image: © 2021 Apple)
The Apple event has just ended and it has been announced when macOS Monterey will be available. You can download it from October 25th.
On October 25th, macOS Monterey will be activated for download at 19:00 p.m. Then you will find the update in the system settings under the item "Software update". In any case, allow a few hours for this, as a lot of data has to be loaded and the Mac has to restart a few times to complete the installation.
If the download is not possible at the beginning, it may be because Apple's servers are overloaded. That was the case last year, among other things. Then unfortunately you can only wait.
macOS Monterey: This is new
After Big Sur got a lot of innovations last year, is the changelog not that long this year. Still, there are some things that should be mentioned.
What we already know from the iPhone and iPad are the changes in Safari. There are similar developments in Monterey, Apple developed the browser from scratch here too. We are also familiar with the shortcuts app from mobile devices. This year it comes to the Mac. In addition, Apple built in "AirPlay for Mac" and "Universal Control", which allows peripheral devices to be used on multiple devices.
Then we still have some features, which only Macs with an M1Proprocessor is reserved. These include, for example, the portrait mode in FaceTime calls and the 3D view of the earth in the Maps app. The reason for this is that they require a neural engine that IntelProcessors unfortunately do not have.
Recommendations for you