Mi Electric Scooter Pro 2 featured: Built-in display and 300W motor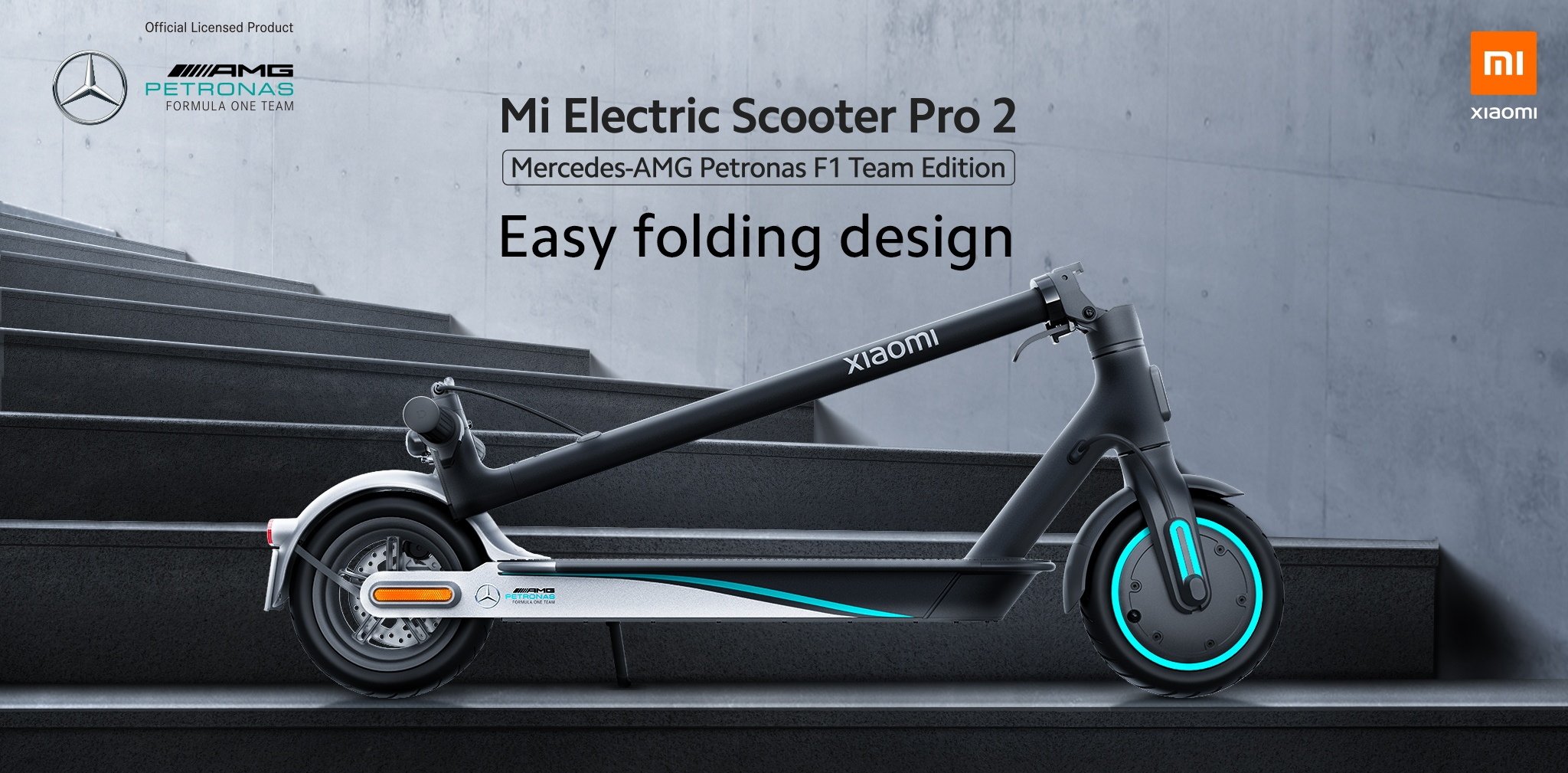 (Post image: © 2021 Xiaomi)
Today was the big Xiaomi launch, which included the new Mi Electric Scooter Pro 2 was officially introduced. We have now summarized all the important information for you in the following lines.
The chassis of the scooter Pro 2 is made of a low-density but high-strength aluminum alloy. Incidentally, this alloy is also used in aircraft construction. Only three seconds are enough to fold the scooter. While it is 1.130 x 430 x 490 mm when folded, it measures 1.130 x 430 x 1.180 mm when unfolded. The weight is 14,2 kilograms, which is why the scooter can be used almost anywhere procan be taken with you without any problems. With black there is unfortunately only one color to choose from.
Mi Electric Scooter Pro 2: Specs & scope of delivery
The rear wheel is equipped with a large perforated brake disc, which provides significantly more braking power. The front wheel, on the other hand, has an E-ABS brake system with anti-lock function and energy recovery. When braking, both the rear and front braking systems are activated. In addition, the tires should have become significantly more stable compared to their predecessor.
The motor has a maximum output of 300 watts and the maximum speed is 20km / h. The battery has a capacity of 12.800 mAh and is fully charged in 8,5 hours. A full charge is enough for up to 45 kilometers. On the display, you can use the Mi Home app - which can be used from Android 4.3 or from IOS 9 - to control the speed and the charge level of the scooter.
In addition to the scooter itself, the scope of delivery also includes a power adapter, assembly tools, 1 additional tire and a user manual.
Recommendations for you