Microsoft HoloLens 2 presented at MWC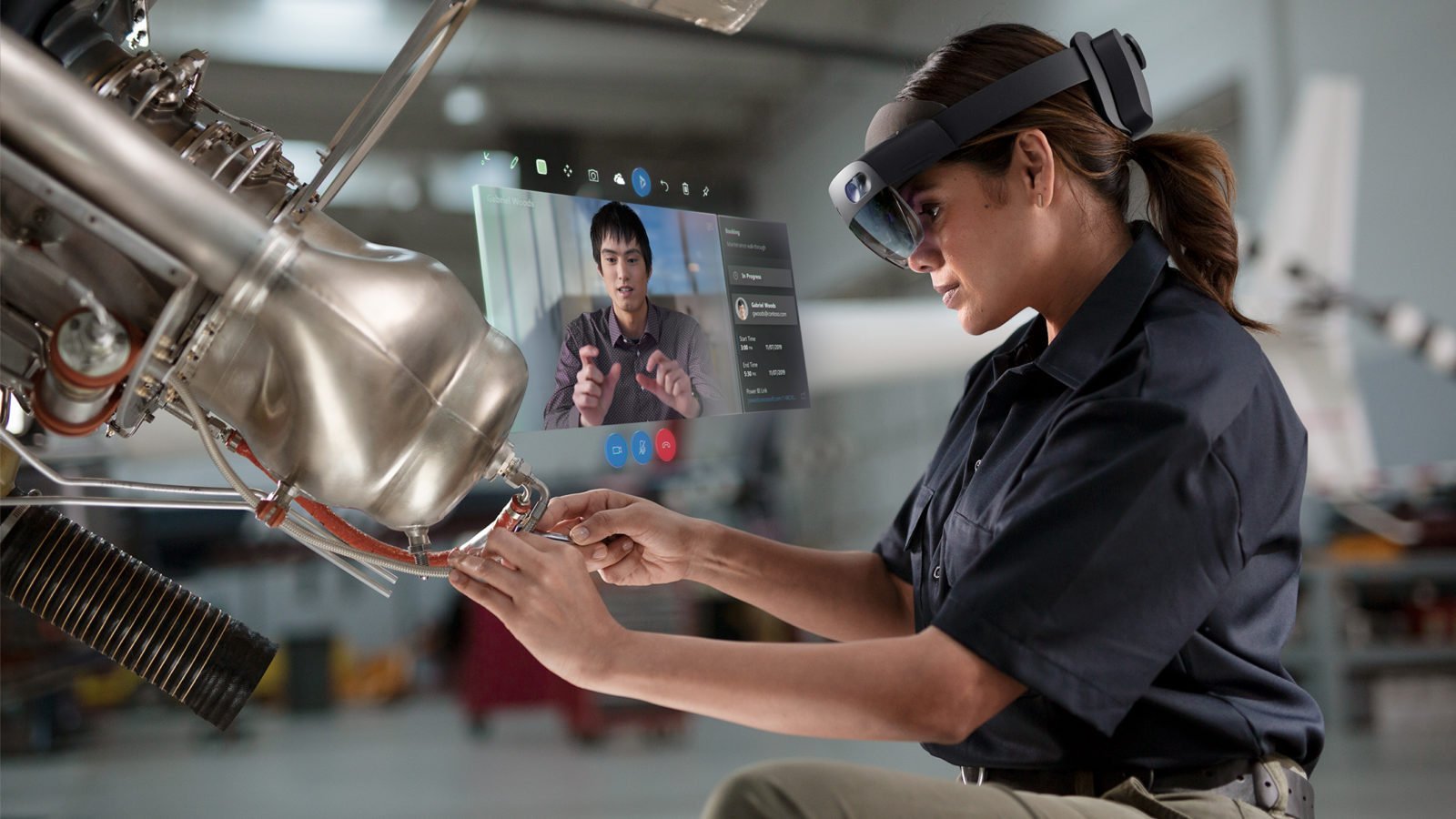 (Post picture: © 2019 Microsoft)
The successor to the first generation of the HoloLens is there. This has now been officially shown at MWC 2019 in Barcelona. However, the glasses are still more interesting for business customers.
We have the first generation tested at IFA 2018. Now the successor is here. The HoloLens 2 is still not really interesting for private users. In general, the focus here is on business customers - not just in terms of price. Compared to its predecessor, the HoloLens 2 should be significantly more comfortable and lighter. In addition, the glasses are now connected directly to the cloud.
See more, work longer
This is the best way to summarize the changes in four words. The new model is lighter and more convenient, and the resolution has been improved from 720p TV to 2K for each eye - the Number of pixels pro degree in field of view is 48. In addition, the HoloLens 2 offers a field of view that is more than twice as large as its predecessor. From now on, the HoloLens will also recognize the user's hands by means of a "time-of-flight" depth sensor and can thus make things even more real.
During the presentation, a demo of virtual playing on a piano was also shown. With this hand tracking this should now probe easily possible. With this new depth sensor, Windows Hello is now also supported and can now also be used for scrolling with the eyes in the browser. For this reason, a version of Mozilla Firefox exclusively for the HoloLens will soon be released. It is now also possible to log in – simply put on the glasses.
The HoloLens 2 should not only be suitable for such applications. With apps like "Spatial", virtual conferences shouldn't be Proproblem – videos, files and photos can probe "beamed" into the room without any problems for all users. 3D models should also be able to be created. In addition, the glasses can also work with the Microsoft Cloud Azure - this can, for example, pre-render certain things in the cloud and then "present" the result on the glasses. This use case could therefore be of particular interest to designers and architects.
The HoloLens 2 is available in the Enterprise Edition at a price of $ 3500. If you don't need them for a longer period of time, you can now rent them from $ 125 a month. The pre-order will soon be available on the Website of the HoloLens start up.
Recommendations for you