>> Test the latest technology and much more: apply to us! <
Microsoft Surface Duo is scheduled to come to Germany in spring 2021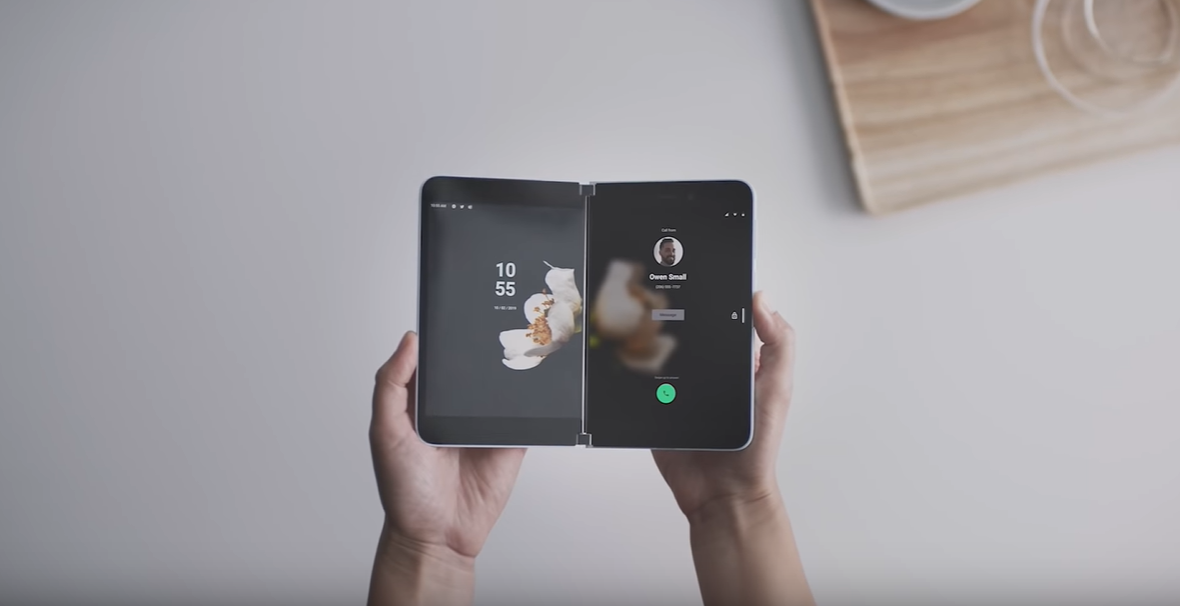 (Post picture: © 2019 Microsoft)
For new SurfaceProproducts it often takes a while before they reach us in Europe. It's the same with the Microsoft Surface Duo, a launch in Europe is still pending. But it should come onto the German market as early as next spring.
The Microsoft Surface Duo is the first foldable smartphone from Microsoft. In addition, it is also the first Microsoft device with Android as the operating system, since Windows 10 Mobile was not able to establish itself. The new foldable has been available for purchase in the USA since autumn 2020. We don't have the device yet, which isn't really surprising considering that all-new SurfaceProproducts always come to us later. As WindowsArea but has now learned that the Surface Duo could take off in Germany as early as next spring.
Microsoft Surface Duo in Germany: exact release date unknown
Exactly on which day the market launch will be and what price we can expect is not yet clear. We just know that it could be sometime in the spring of 2021. There is also no question of a possible price, but one can assume that you will very likely have to dig deeper into your pockets. After all, the smartphone already costs $ 1.399 in the US.
Although the source only mentions a start of sales in Germany, the duo will probably end up on the shelves in more countries. This was also the case with the Surface Go, among other things, and Microsoft is likely to be dealing with several mobile phone providers in Great Britain about the distribution of the Surface Duoprohave chen.
We will keep you up to date!
Recommendations for you