>> Test the latest technology and much more: apply to us! <
Motorola Razr 40 (Ultra) officially presented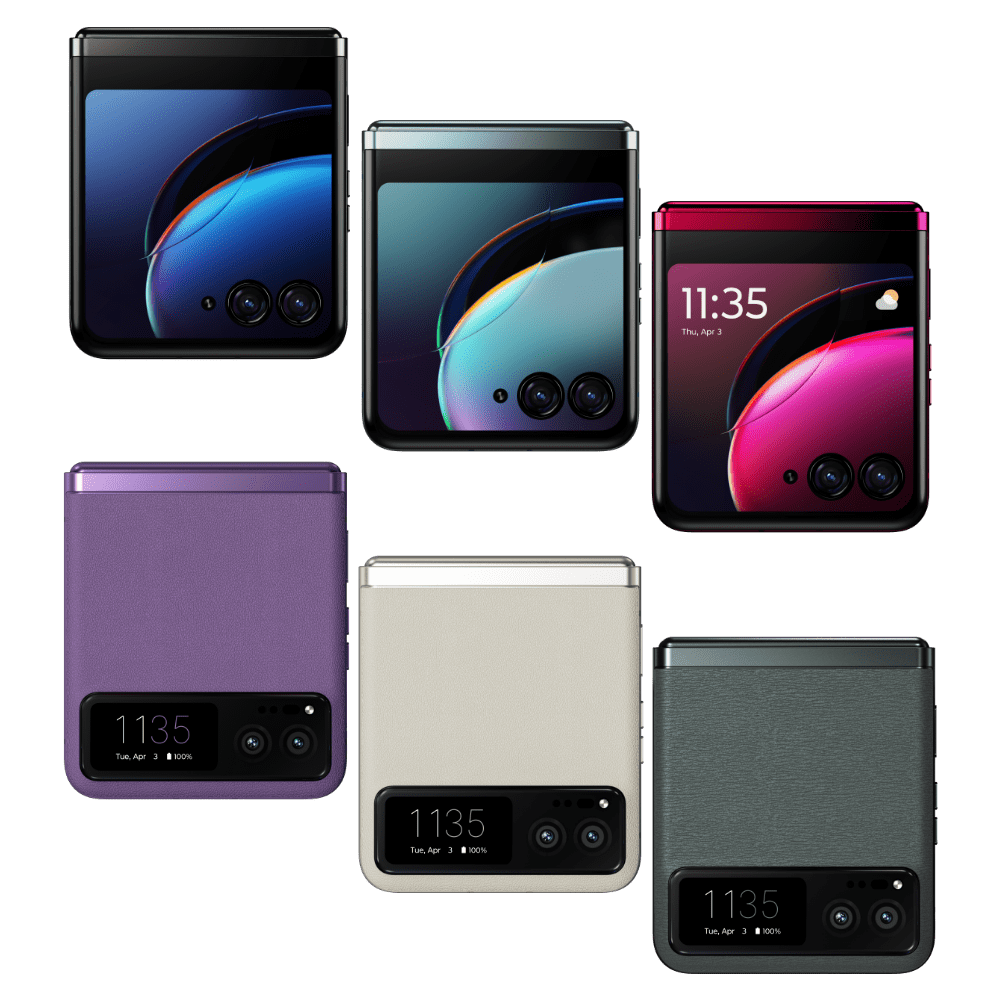 (Post picture: © 2023 Motorola)
Motorola today expanded its range of smartphones with the Motorola Razr 40 and Razr 40 Ultra. Both stand out somewhat from previous Razr models. The details.
In 2019, Motorola revived the well-known Razr as a foldable. Since then, two updates have already appeared for this smartphone and today the company unveiled the fourth generation, which even includes two devices. These listen to the names Razr 40 and Razr 40 Ultra and are in the upper middle class in terms of price and performance.
The Razr 40 without the Ultra in the name is powered by a Snapdragon 7 Gen 1, while Motorola opted for the Snapdragon 8+ Gen 1 from Qualcomm for the Ultra. On top of that, both have eight gigabytes of RAM and 256 gigabytes of internal storage. The batteries are 3800 mAh and 4200 mAh in size.
Noticeable innovations in design
With the Razr 40 and Razr 40 Ultra, Motorola moves a little away from the classic Razr look. This is particularly evident in the shape of the device, which is now a lot rounder and smoother than its predecessors. An eye-catcher is the external display of the Ultra version, which extends 3,6 inches over the entire upper part of the back and also over the camera lenses. It is based on pOLED and has a resolution of 1066 x 1056 pixels.
The material options are also exciting. The Razr 40 comes in all colors with a vegan leather back, while on the Ultra only the Viva Magenta device has this back. The displays are the same size in both models at 6,9 inches and have a resolution of 2640 x 1080 pixels.
Camera lenses are built into both smartphones two in number. In the Razr 40, the main sensor has a resolution of 64 megapixels (f/1.7) and the ultra wide-angle camera has a resolution of 13 megapixels. In the ultra, on the other hand, the resolution of the main camera is 12 megapixels (f/1.5) and that of the ultra wide angle is also 13 megapixels.
Motorola Razr 40 (Ultra): prices and availability
You can now get the Motorola Razr 40 Ultra for a price of 1200 euros (RRP). The Razr 40 is already available for 900 euros from mid-July.
Recommendations for you