>> Test the latest technology and much more: apply to us! <
Motorola Razr Overview: Back to the Future?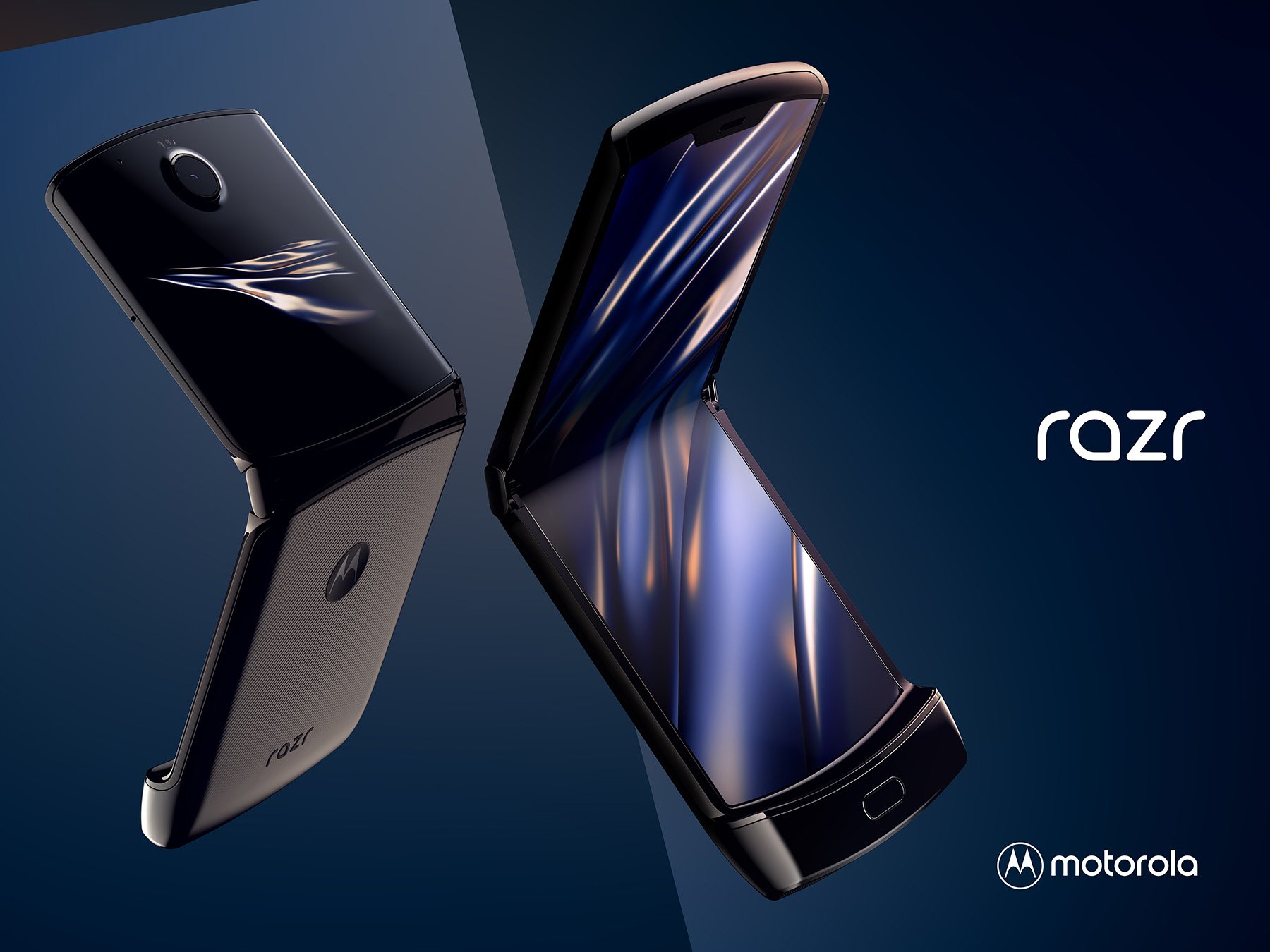 (Post picture: © 2019 Motorola)
Hello Moto - Motorola has presented their new Motorola Razr after nearly hundreds of leaks. This is the first clamshell foldable on the market and wants to revive the feelings of the classic RAZR phone from earlier times. But this also has its price.
The Motorola razr has two displays. A 6,2-inch foldable P-OLED display on the inside of the smartphone and a small 2,7-inch G-OLED display on the outside. The display on the inside has a resolution of 2.142 x 876 pixels and an aspect ratio of 21: 9. The outer display is only intended for notifications and selfies, if the display on the inside would be the main display.
When it is closed, the display is placed in a large chin, in which the fingerprint sensor and various antennas have also been installed.
Performance: Not a racing car
The razr is powered by a Snapdragon 710, which is a Proprocessor from Qualcomm. The device is optionally supported by 4 gigabytes of RAM with 128 GB of internal memory or 6 GB of RAM with 256 GB of memory. The battery is quite small at 2510 mAh. Nevertheless, Motorola still promises 1,5 days of battery life, which is why they chose the Snapdragon 710 and not a newer Snapdragon 855/+ - this consumes significantly more battery. The battery is recharged with a USB-C cable via 27 watt "turbo power". The device only has E-SIM, so no physical SIM cards can be used.
Camera not spectacular
The selfie camera is not really spectacular with 5 megapixels, but there is also a 16 MP main camera with f / 1,7 aperture, electronic image stabilization, dual-pixel autofocus and laser AF. This sits on the upper half of the device and can also be used as a selfie camera with the 2,7 inch external display.
Price and availability
The device comes with Android 9.0 as standard - but they are already working on an update to Android 10. However, Motorola is no longer as fast here as it used to be. The razr starts in December in the USA and in the first quarter of 2020 in Germany. The US price is $ 1500. We suspect that the price will increase to at least 1600 to 1699 euros due to taxes.
Source: Motorola
Recommendations for you