Netflix Party: New Chrome extension for sharing Netflix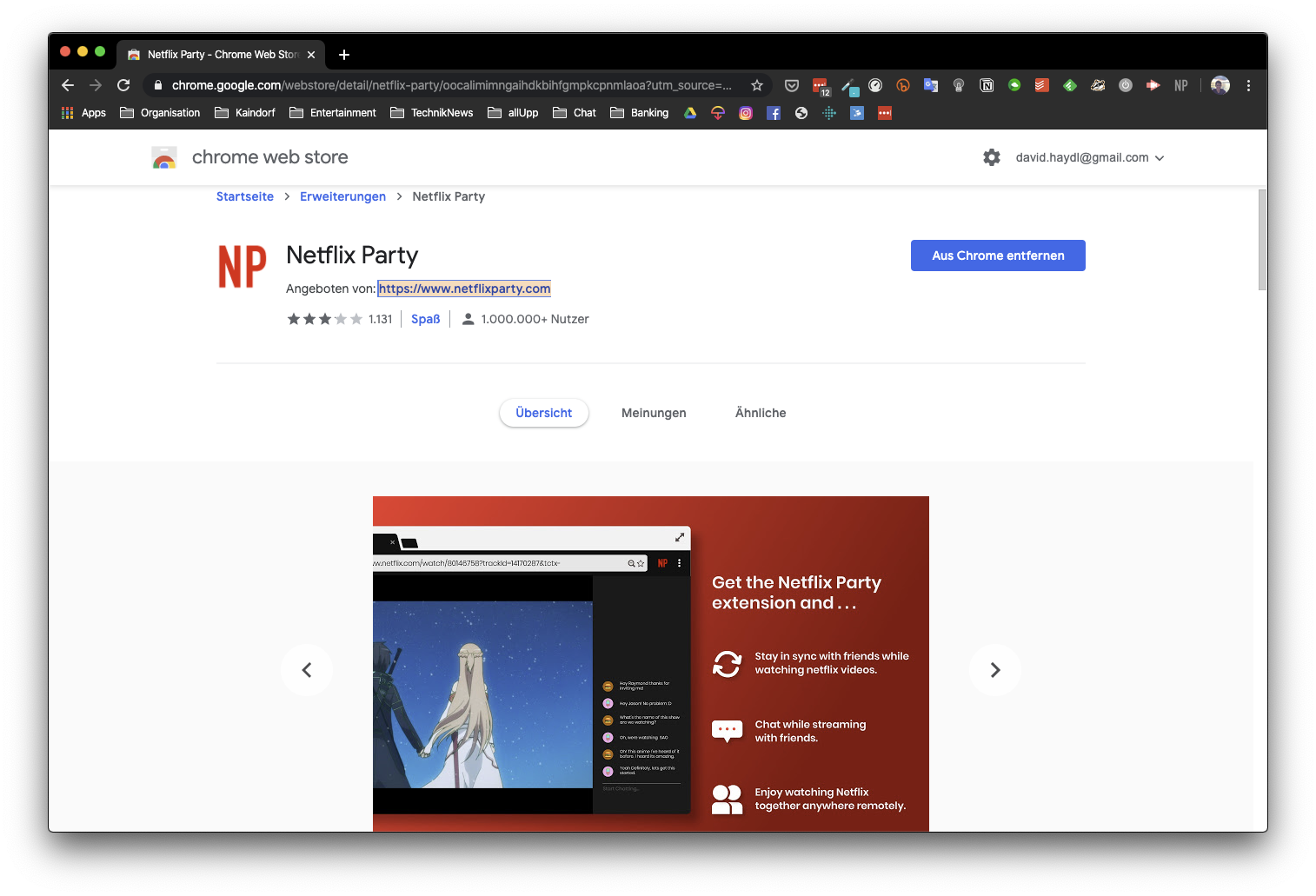 (Post picture: © 2020 TechnikNews (Screenshot))
Unfortunately, the Corona period requires that direct social contacts be reduced to a minimum. But that doesn't mean that you can't watch Netflix content together - the Chrome extension Netflix Party can help.
Yesterday I became aware of the Chrome Extension Netflix Party thanks to my girlfriend. This allows a user to start a film and a series on Netflix and other people to join via a generated link. It is necessary that at least the host has installed the browser extension. The guests don't have to do that. What you have to do, however, is log in to your own account. However, you could then use the integrated chat if the guests also get the extension. In addition, the host can choose whether only he or the people who are watching with him can control the playback. However, this only works if the latter have downloaded Netflix Party.
The new extension is available free of charge from the Chrome web store. Further information can be found on the Developer website.
Recommendations for you