Nintendo Switch (OLED) officially launched: new display and more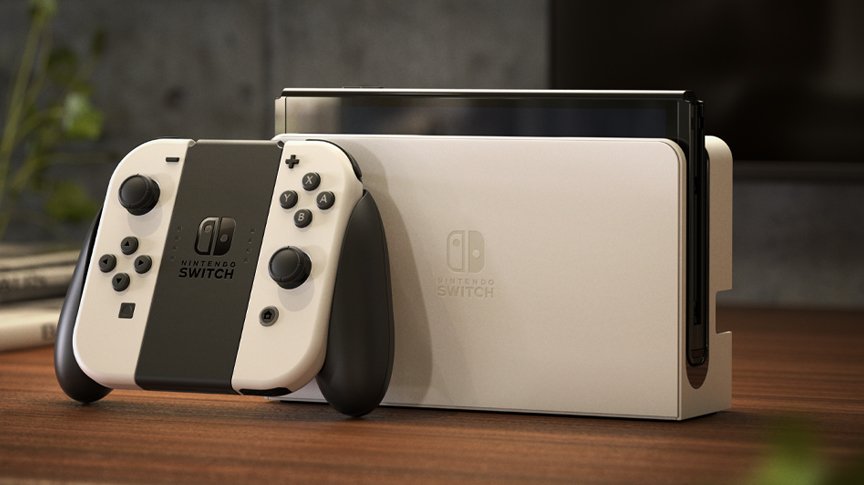 (Post picture: © 2021 Nintendo)
The Nintendo Switch (OLED) should actually be presented before E3, now the console is official.
That was unexpected. Before E3 there were some reports from Bloomberg, Eurogamer etc., which pointed to a release of a "Switch Pro". This would already be finished and should be presented at E3. But this did not happen and since then no one has expected an announcement. But today, without an event or teaser, Nintendo simply presented the console.
The Nintendo Switch (OLED) has a 7 inch OLED display, which still has a resolution of 720p. I don't really notice that in the handheld, it would certainly draw too much battery with 1080p. Nintendo has not yet commented on a new chip, but it will again be a "adapted NVIDIA Tegra processor"Fire up the console. The storage capacity is now (finally) 64 gigabytes, the "normal" switch only had 32. In the rumors there was a lot of speculation about a 4K output on the TV, this does not seem to be the case, or has simply been deleted. the official website explicitly writes "Maximum resolution: 1920 x 1080, 60 FPS". Maybe this will come via an update? I don't think so. The old Joy Cons on the Nintendo Switch will be compatible with the new Switch.
Nintendo Switch (OLED): New Dock with Ethernet and more
The dock has also been redesigned and now has an Ethernet connection. The stand has now become larger, so the console can better switch to "table mode" on surfaces. There is also a small upgrade for the loudspeakers, which are supposed to sound "higher quality".
The Switch (OLED) will be released on October 8, 2021, for an RRP of 349 euros. For the first time, a white model is available as a color, but the classic black with colored Joy Cons will also be available again. The packaging has been made smaller, probably because of the environment.
Recommendations for you