Nokia C20 and C10: Inexpensive entry-level smartphones for less than 100 euros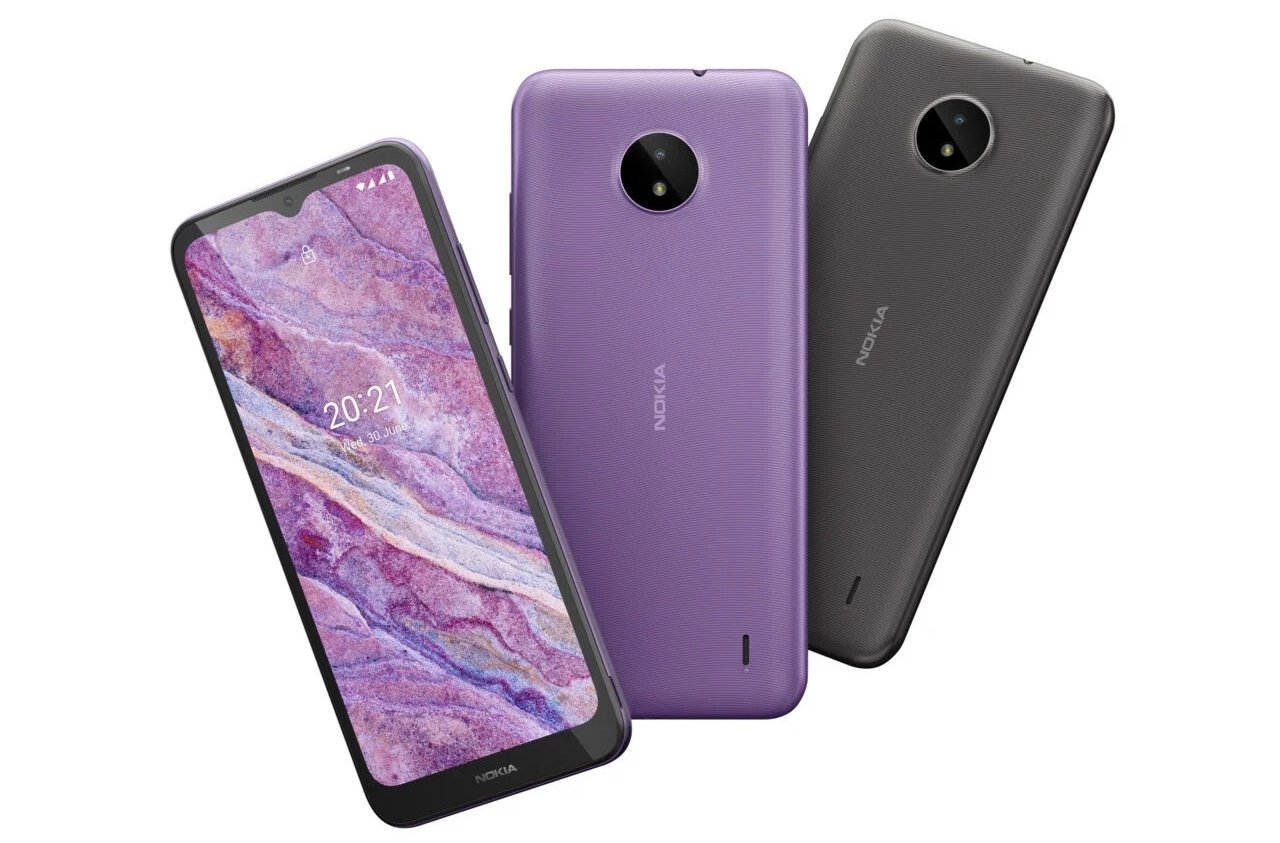 (Post picture: © 2021 HMD Global)
The Finnish company HMD Global introduced six new smartphones last week and introduced three new smartphone lines with the X, G and C series. In this article, we'll take a closer look at the C-series devices, the Nokia C20 and C10.
The Nokia C20 and C10 are very simply equipped, which only offer the essential smartphone functions. On the other hand, the prices of 80 euros for the C10 and 90 euros for the C20 are also relatively cheap. Unfortunately, both devices will not be available in Germany.
Nokia C20 and C10: Technical Specifications
The differences between the two smartphones are extremely limited. Both the C20 and the C10 are equipped with a 6,52-inch LC display, which only has a resolution of 1.600 x 720 pixels. A smooth refresh rate of 90 or even 120 Hertz is of course in vain due to the low prices. Android 11 is used as the software and the battery has a capacity of 3.000 mAh. An unspecified octa-core processor works under the hood of the C20Proprocessor with a maximum of 1,6 GHz and in the C10 a quad-coreProprocessor with a maximum of 1,3 GHz.
With the C20, customers can choose between two memory versions: the smaller version comes with just one GB of RAM and 16 GB of internal memory, and the larger version has twice as much RAM and internal memory. There are three versions of the C10: The smallest version also comes with only one GB of RAM and 16 GB of flash memory. There is also a variant with 2 GB RAM and 16 GB internal storage and the third variant offers 32 GB RAM and XNUMX GB internal storage.
The manufacturer installs a main camera with 5 megapixels on the back. Of course, there is no ultra-wide-angle camera, macro camera or even telecamera due to the low prices. The front camera also has a resolution of 5 megapixels and is located in a small punch hole in the display.
Recommendations for you