Nuki Smart Lock 3.0 and Pro presented: New smart locks from Nuki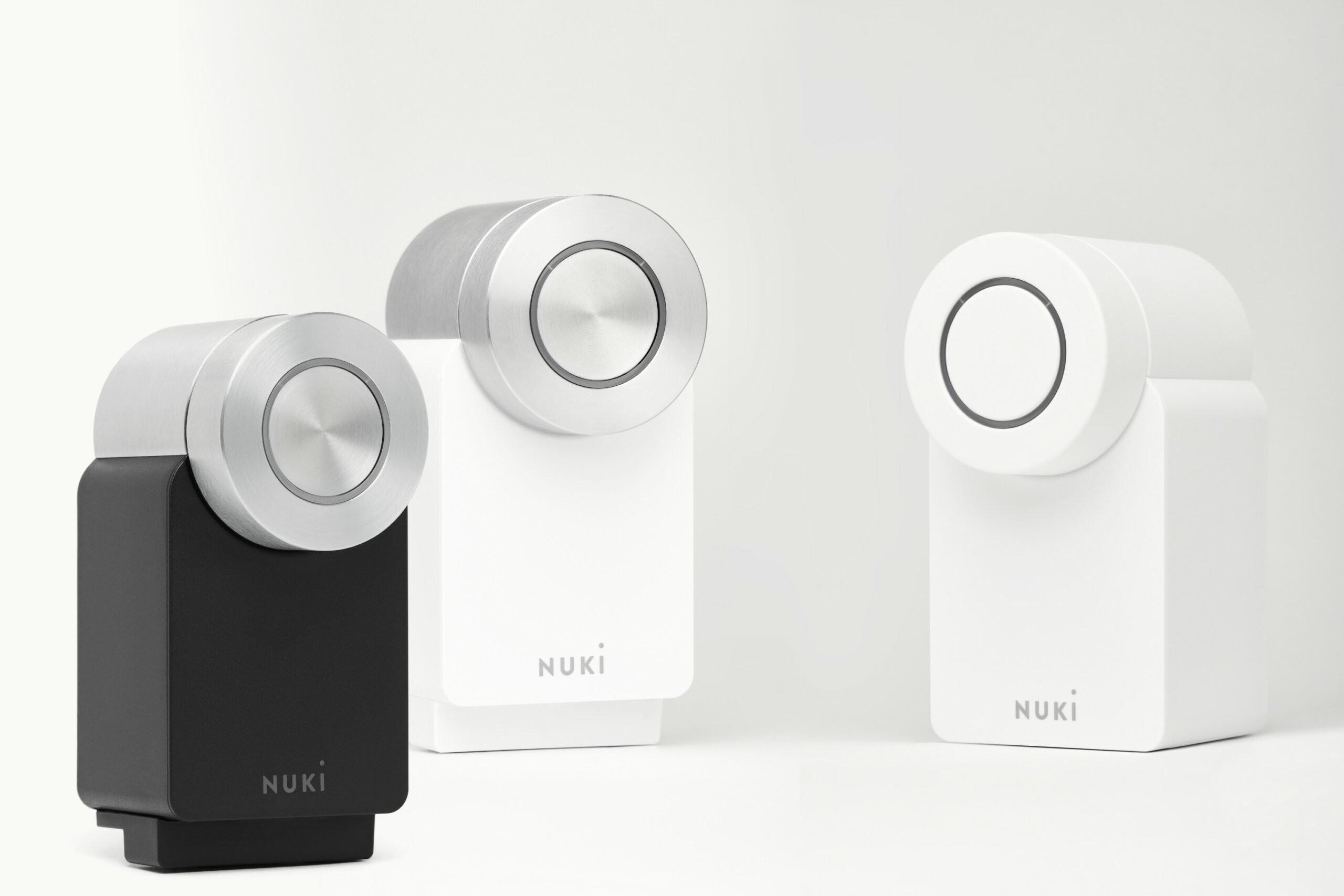 (Post picture: © 2021 Nuki)
The Austrian manufacturer Nuki today presented its latest generation of smart key solutions. All information about the Nuki Smart Lock 3.0.
Nuki SmartLock 3.0
For the first time there are two successor versions of the door lock, which is in our test could convince. Both should now be a lot stronger, which should ensure quieter operation. The Nuki Smart Lock 3.0 is only available in a white plastic and is downward compatible with all previously released accessories. It can still be operated remotely via bridge, opened via numeric code, fob or keypad and still get an additional battery via power pack. The normal version costs 149 euros and is from November available.
One is new Proversion, which is sent with the power pack in the scope of delivery. the Proversion has an aluminum knob and integrated WiFi, which takes over the functions of the Nuki Bridge. It is also available in white and black. That Smart Lock 3 Pro costs 249 euros.
Additional accessories have also been announced.
An external door sensor for 39 euros tells you whether your door is open or closed and sounds the alarm after a long time. A universal cylinder for 79 euros is also new in the range, which should make your door more secure (regardless of a Nuki lock).
Recommendations for you