OnePlus N100: All information about the upcoming entry-level smartphone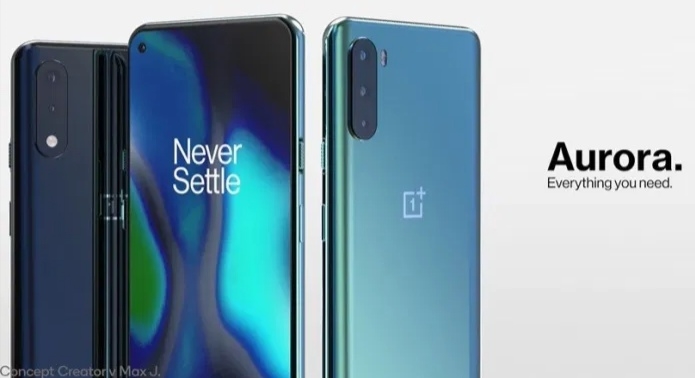 (Post picture: © 2020 Max J.)
OnePlus is said to be next to the OnePlus N10 5G launch an even cheaper smartphone, the OnePlus N100. The upcoming entry-level smartphone from the Chinese manufacturer is said to be equipped with a huge 6.000 mAh battery, among other things. You can find out everything else in this article.
All information about the N100 was here. revealed by the online magazine AndroidCentral. The source is pretty trustworthy, so you can assume that there are real leaks.
OnePlus N100 Specs
Even with the display, it becomes clear that this is an entry-level smartphone: The N100 is supposed to be equipped with a 6,52-inch LC display, which has a resolution of 1.560 x 720 pixels, which is not particularly sharp. It is not yet clear whether the display will offer a smooth refresh rate of 90 or even 120 Hertz. Actually, it should be equipped with a smooth refresh rate of at least 90 Hertz, because OnePlus promised last year when the OnePlus 7Tthat in future all smartphones will be equipped with at least 90 Hertz.
A Qualcomm Snapdragon 490, with 4 GB of RAM and 64 GB of flash memory, is supposed to work under the hood. It is currently unclear whether there will be other versions with more RAM and flash memory.
According to current rumors, the highlight of the OnePlus N100 will clearly be the battery capacity. This is actually a 6.000 mAh battery that can be recharged with a solid 18 watts.
On the back we will probably see a familiar picture of the Chinese manufacturer. OnePlus is to install a triple camera consisting of a 13 megapixel main camera and 2 sensors with 2 megapixels each. These sensors will most likely again be a depth camera and a macro camera. We now see this combination in almost all entry-level smartphones.
Price and availability
The upcoming OnePlus N100 will cost around $ 200 and will be officially launched on October 26th, along with the OnePlus N10 5G. How much it will cost in Europe remains to be seen.
Recommendations for you